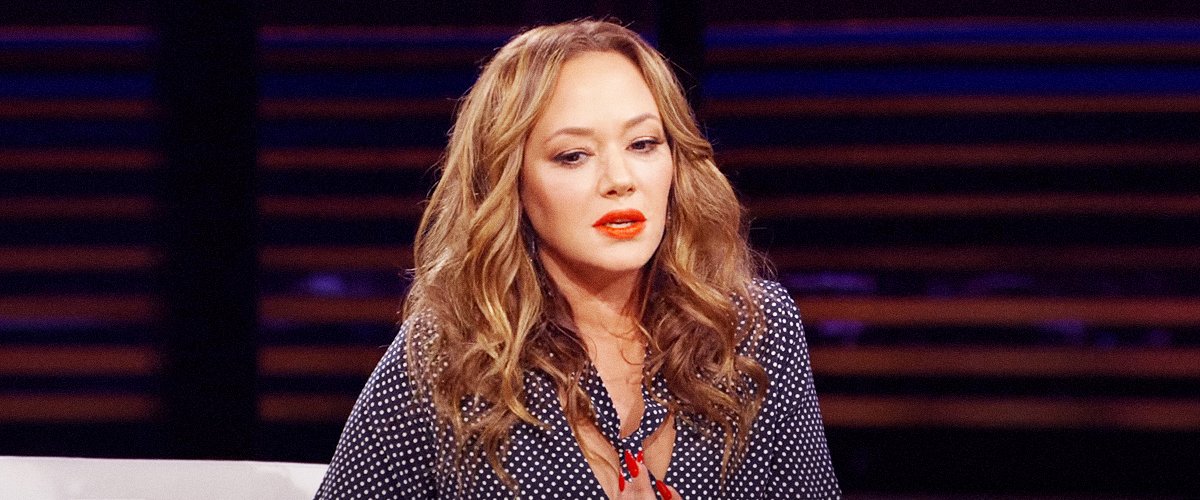 youtube.com/Chelsea
Leah Remini's Criticism of Tom Cruise Who She Thinks Was Fully Brainwashed by Scientology
Leah Remini has been a longtime critic of the Scientology church since she abandoned their ranks in 2013. She has also criticized Tom Cruise, perhaps the most famous member of the church, saying he's no longer the good person many people knew.
Among the many detractors of the Scientology church, Leah Remini is perhaps one of the most famous, not only for being a Hollywood star but because she's made sure to promote a campaign against them actively.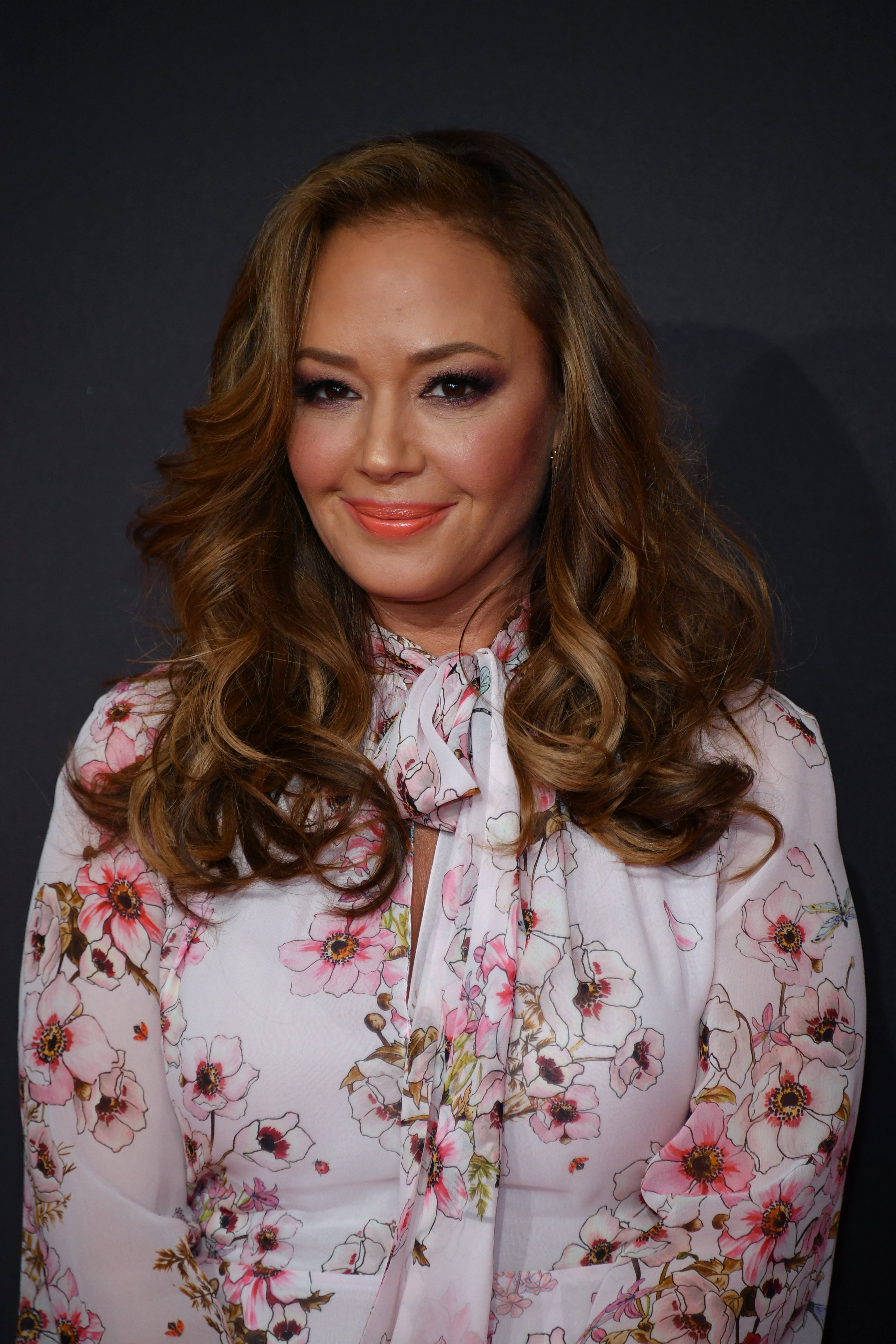 Leah Remini attends day 1 of the 2017 Creative Arts Emmy Awards at Microsoft Theater on September 9, 2017 in Los Angeles, California. | Photo: GettyImages
The "King of Queens" star not only has done dozens of interviews about her time in the church and the reasons why she left, but she also produced the Emmy Award-winning series, "Leah Remini: Scientology and the Aftermath."
Leah is often asked about the other celebrities that are still part of the organization, and since Tom Cruise is the poster boy for Scientology, his name always comes up, and Leah has been candid with her criticism of the actor.
LEAH REMINI'S BEGINNINGS IN SCIENTOLOGY
Leah's parents divorced when she was seven years old, and two years later, her mother Vicki Marshall joined the Church of Scientology.
One user wanted to know if she considered Tom Cruise a good person, to which she replied, "No! Just going to get straight to it."
Marshall eventually brought her daughters into the church too and enrolled them into the Sea Org, an order of the church with its headquarters in Florida.
According to Mike Rinder, a former member of Scientology, members of the Sea Org dedicate their entire lives to the church, and they "live in communal Church facilities, and eat in Church facilities."
As part of being in the order, Leah and her sister Nicole had to perform long hours of labor as teenagers, and Leah also left school in the eighth grade.
"It's more your education in Scientology is pressed upon… you're learning how to learn Scientology," she explained in an interview with ABC's "20/20" in 2015.
A TROUBLEMAKER
Leah was always a troublemaker in the church. She would try to start mutiny demanding better rooms and food, and she and her sister were once charged with breaking the ethic rules by getting involved with boys.
The church threatened to place Leah and Nicole into a "Rehabilitation Project Force," but when their mother heard of this, she decided to pull the teenagers out of the Sea Org.
Despite the incident, Leah's mom decided to stay involved with the church, but they moved to Los Angeles in the '80s.
Leah then started to get more involved in learning the teachings and precepts of Scientology. For this, she had to pay thousands of dollars in courses, auditing, and materials, which is what eventually pushed her to look for acting jobs.
As her acting career began to soar, Leah was given more and more special attention from the church, until she eventually met the biggest star in their rankings: Tom Cruise.
Leah and Cruise quickly became friends, although she didn't hesitate when it came to criticizing him for putting the church in ridicule with some of his actions, like that time he jumped on Oprah Winfrey's couch.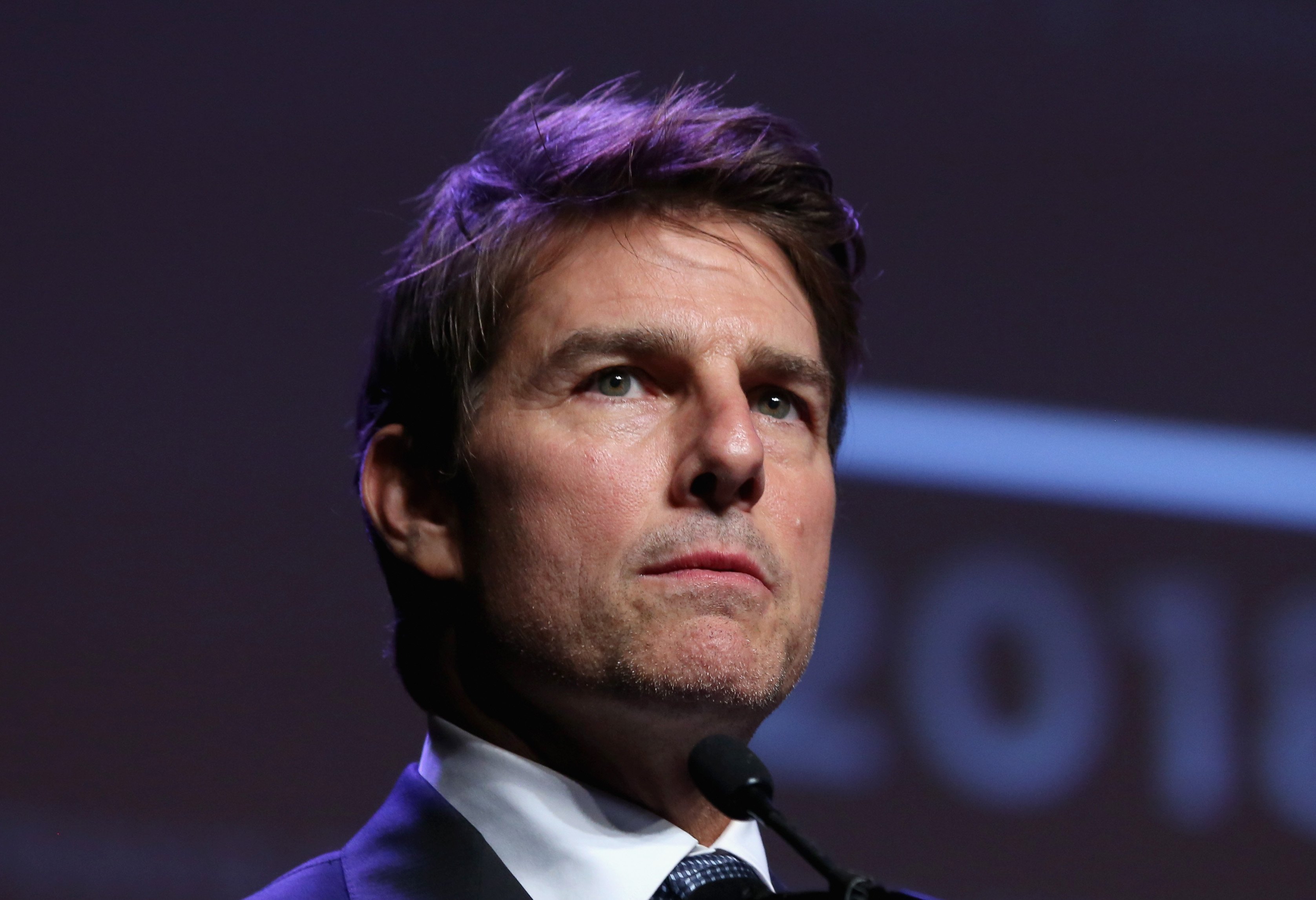 Tom Cruise speaks during the 2018 Will Rogers Pioneer of the Year Dinner Honoring Him, on April 25, 2018 in Las Vegas, Nevada. | Photo: GettyImages
THE WEDDING THAT CHANGED EVERYTHING
Despite their differences, Leah was invited to Tom Cruise and Katie Holmes' wedding in 2007, and she was asked to bring her friend Jennifer Lopez and her then-husband Marc Anthony along.
However, at the lavish ceremony, Leah said she was separated from Lopez on purpose, perhaps because the church wanted to recruit the singer, and Leah could have interfered.
It was during the reception that Leah made the mistake of asking for Shelly Miscavige, the wife of David Miscavige, who is the head of the church, as she recalled:
"Shelly was always where David Miscavige was. It was a wedding of the century… it was like, 'where's Shelly?"
Leah was told more or less that she didn't have the rank to ask for the higher members of the church, and after being accused of almost ruining Cruise's wedding, she was sent to the Sea Org facility for "reprogramming."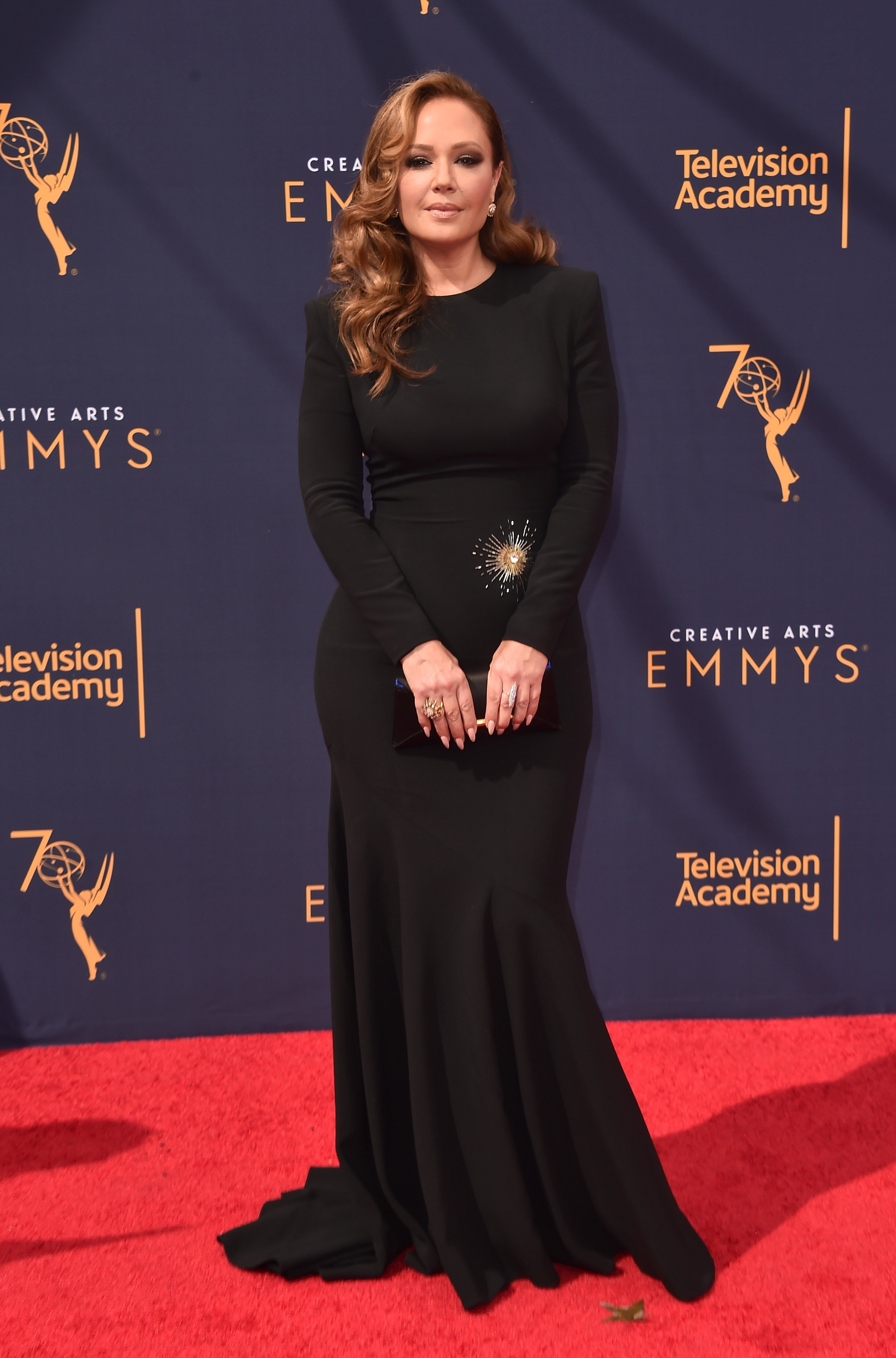 Leah Remini attends the 2018 Creative Arts Emmys Day 2 at Microsoft Theater on September 9, 2018 in Los Angeles, California. | Photo: GettyImages
Still, it would take Leah six more years of putting her faith in Scientology in doubt and discovering serious accusations online from former members of the church to leave in 2013.
PUBLIC ENEMY OF THE CHURCH
It didn't take long for Leah to start speaking publicly about everything she thought was wrong with the Church of Scientology and some of its members.
She put a target on her back, and the church called her names in different statements they released to the press to defend themselves from her accusations.
Still, Leah once told her friend Chelsea Handler that she wasn't scared of the church and what they could do to her, in part, because she had the support of most members of her family.
Leah also admitted to several mistakes she committed during her time with the church, explaining that because she knew how the church worked, it was either telling the story herself or waiting for them to do it.
LEAH'S CRITICISM ON TOM CRUISE
Cruise has been the main face of Scientology since he joined in the '80s. He has spoken on their behalf countless times and is the main poster boy among other celebrities like John Travolta and Kirstie Alley.
When asked about Tom Cruise and the role he has inside the church, Leah has been candid about Cruise being a close friend of Miscavige, and she believes he's aware of the abuses that take place in the church.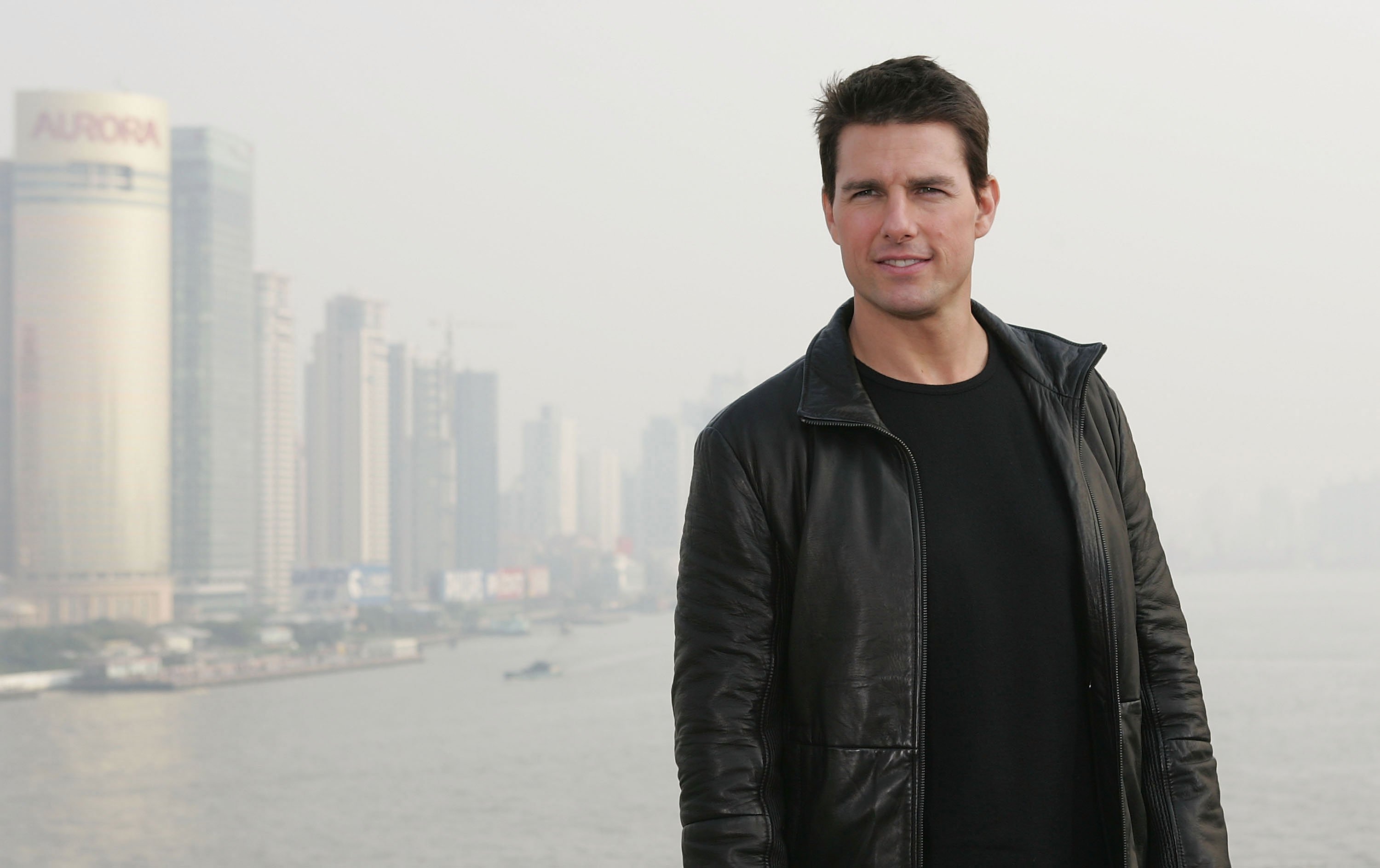 Tom Cruise promoting "Mission Impossible III" atop Shanghai's historic Bund 18 building on November 30, 2005 | Photo: GettyImages
"Scientologists are told that Tom Cruise is saving the world single-handedly, so he is considered a deity within Scientology," Leah told the Daily Beast, and continued:
"He is second to David Miscavige- the savior of the free world."
Still, Leah hopes Tom will eventually leave the church because people who knew him before "he was brainwashed" say that he was a completely different person, sweet and loving, and turned into something "unrecognizable."
Leah's criticism of Tom has been constant since she left. In 2017, while promoting her A&E series "Leah Remini: Scientology and the Aftermath," she answered some questions on Reddit.
One user wanted to know if she considered Tom Cruise a good person, to which she replied, "No! Just going to get straight to it, no!"
Leah said back then that she hadn't bumped into Tom at any event, but if that happened with him or any other Scientologist, they would just leave the room and ignore her because that's what the church commands.
Please fill in your e-mail so we can share with you our top stories!