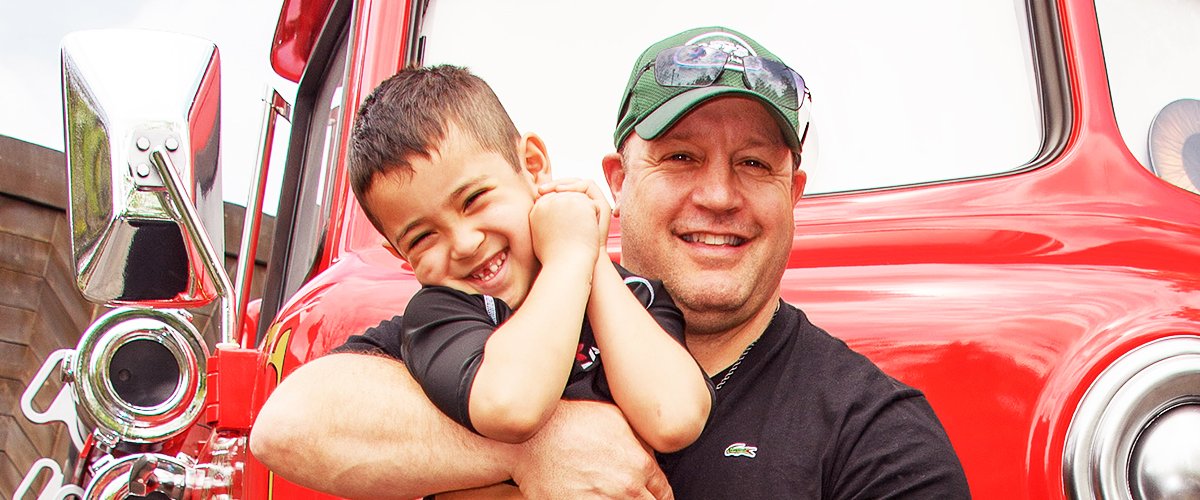 Getty Images
Kevin James Is a Proud Dad of Four Kids — inside His Fatherhood and Parenting Methods
Comedic actor Kevin James is very good at cracking viewers up with his funnyman roles. But that is not all the actor has going for him; he has a beautiful family of six and is very involved in raising his four kids. With the help of his lovely wife, Steffiana, they make a formidable parenting pair.
Kevin James is an American actor, comedian, screenwriter, and producer. The multi-talented comedian has enjoyed a career spanning over three decades with several personal milestones and achievements.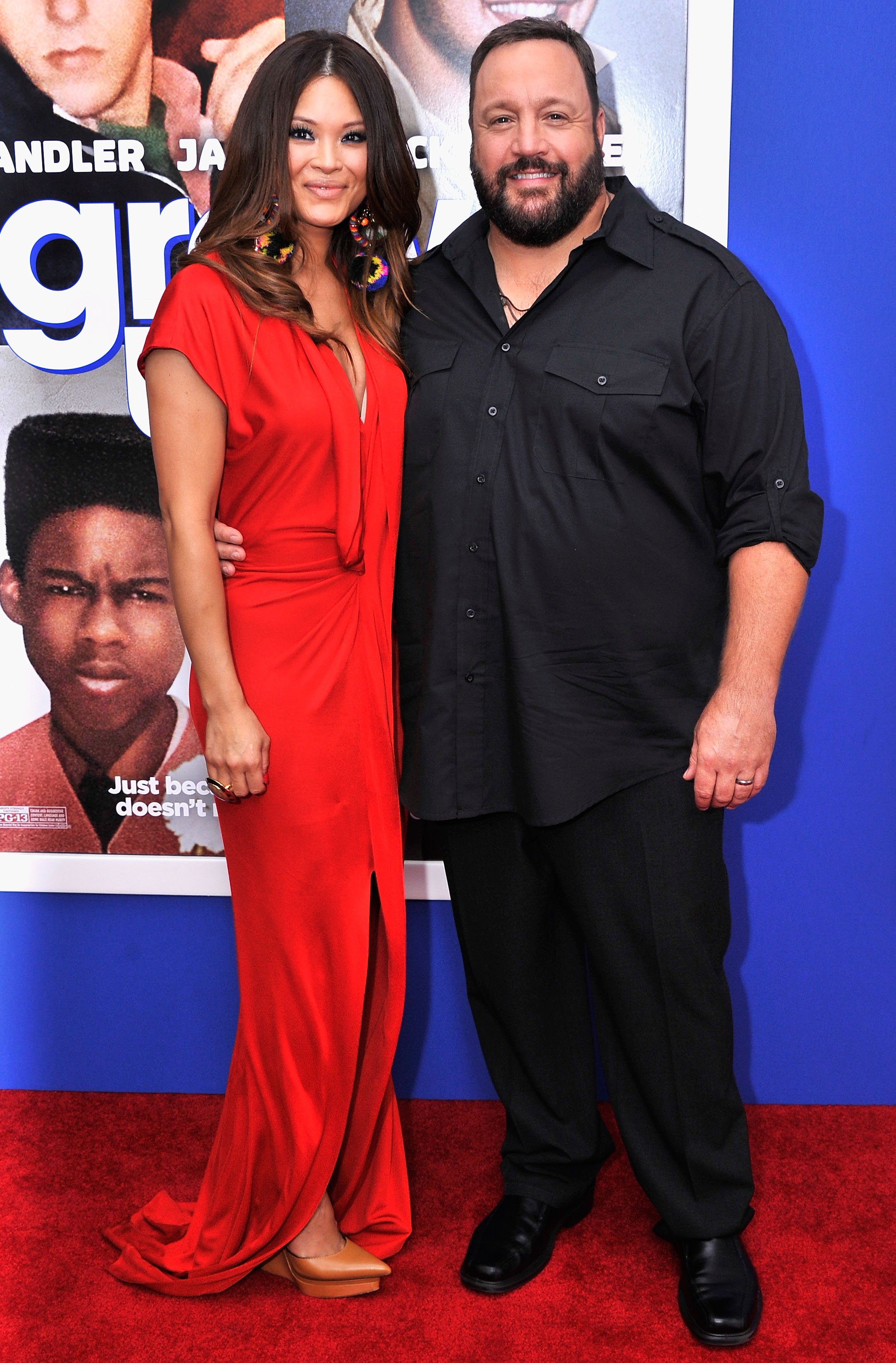 Steffiana de la Cruz and Kevin James at the "Grown Ups 2" New York Premiere on July 10, 2013 in New York City. I Photo: Getty Images.
He is famously known for portraying the character Doug Heffernan on the CBS sitcom "The King of Queens" from 1998 to 2007. The role earned the comedian a 2006 nomination for the Primetime Emmy Award in the Outstanding Lead Actor in a Comedy Series category.
James' movie credits include "Hitch," "I Now Pronounce You Chuck & Larry," "Paul Blart: Mall Cop," "Grown Ups," "Zookeeper," "Here Comes the Boom," and "Pixels."
Despite his busy working schedule, James is the model family man. On-screen, the funnyman is committed to making people laugh, but in real life, he is a dedicated family man who only features in movies that he feels he can comfortably watch with his children.
The 55-year-old actor is a practicing Catholic and is married to actress and "Zookeeper" co-star Steffiana de la Cruz, who shares his faith. The couple has four children -- three daughters and a son.
KEVIN JAMES' MARRIAGE AND KIDS
Kevin James has had a simple emotional life. Before marrying his wife, the producer was not romantically linked with anybody and has now been married to his wife for 15 years.
James and Steffiana met on a blind date in 2001 and immediately hit it off, with the pair moving in together shortly after their blind date. Kevin James' wife is a model/actress and has starred alongside her husband many times.
After dating for nearly two years, James proposed to Steffiana. The adorable couple tied the knot on June 19, 2004. James (then 39) and Steffiana (then 30) exchanged marital vows at St. Edward Catholic Church in Dana Point, California. The wedding ceremony was followed by a reception at the Montage Resort in Laguna Beach.
James and Steffiana welcomed their first child, daughter Sienna-Marie James in September 2005. Sienna, 14, is grown-up now and is in high school.
"I just love being a dad and spending time with my wife and child, and now we're having another girl. It's incredible."
Shea will be reaching a milestone next month when she celebrates her 13th birthday, and her family members will be looking to make it a memorable one, despite the ongoing self-quarantining.
The "Hitch" star became a third-time father in 2011 when he and his model-actor wife welcomed their son, Kannon Valentine James, on Easter Sunday. Kannon Valentine celebrated his 9th birthday on Sunday, April 26, surrounded by his parents and siblings, as they continue to self-isolate together.
In January 2015, Kevin James' family got a new addition, daughter Sistine Sabella James. During a 2017 interview on "The Real Daytime," the comedian opened up about fatherhood and how it gets easier after the first child. In his words:
"You kinda loosen up with the second child a little bit, which is nice."
Kevin and his wife have formed an incredible partnership, which has helped them in developing the best parenting methods for their kids. The couple also has palpable on-screen chemistry and has co-starred in several movies, which include "Zookeeper," "Paul Blart: Mall Cop," and "The King of Queens."
KEVIN JAMES' EXCITING FATHERHOOD EXPERIENCE
Forget the fame and the attraction of Hollywood, Kevin James' children and wife mean everything to him, that is according to the actor.
Even though critics continue to vent their frustrations about the stereotypical roles the actor plays in most of his movies, James remains defiant. He admits that his children play a significant role in the kind of scripts he accepts. The father-of-four explained:
"I want to do movies that I'm proud of where my kids, at some point, can see, and I can feel comfortable sitting there watching it with them."
And it seems the movie critics are not the only ones the iconic actor has to worry about. During a past interview with Harry Cornick Jr., the movie star revealed that his children have become fairly critical of his acting because they have watched his movie so many times.
Sleep time for Kevin James' kids is usually an uphill task for the comedian. During an interview on "The Tonight Show Starring Jimmy Fallon," the actor hilariously describes what it takes to get his children to sleep, describing it as a "waiting game" in which you must not make any eye contact.
The father-of-four also jokingly revealed how he likes to keep his children on their toes by having another baby. Baby number 5 on the way for the James'? Who knows, but time will tell.
Please fill in your e-mail so we can share with you our top stories!