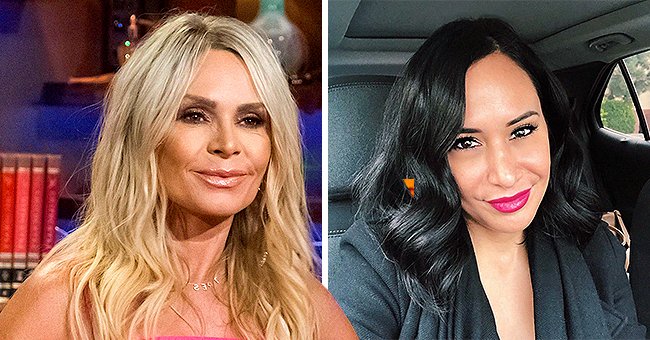 Getty Images. | Instagram/jodelarosaa
Tamra Judge and Jo De La Rosa of RHOC Comfort Jeana Keough after Her Ex's Death

"Real Housewives of Orange County" co-stars of Jeana Keough reached out in support after her estranged husband, Matt Keough, passed away at the age of 64.
Jeana Keough may have moved on from the reality series to a successful career in real estate, but her former co-stars Jo De La Rosa and Tamra Judge, didn't hesitate with kind words of support after hearing the news.
TAMRA AND JO'S SHOW OF SUPPORT
In response to a captionless picture Jeana posted of Matt sporting his former Oakland Athletics uniform, Tamra, who joined the reality show in its second season, sent "big hugs and prayers."
Original "Real Housewives of Orange County" cast member Jo De La Rosa, also sent her heartfelt condolences at Jeana's loss and wrote:
"I'm so incredibly sorry to hear about this. Sending love and prayer your way for your heart right now. I'm here if there's anything you need."
THEY ALSO REACHED OUT TO MATT'S DAUGHTER
Jo and Tamra also extended their condolences to Kara, Jeana and Matt's daughter, who also appeared on the reality show.
While Tamra sent "big hugs" to the couple's daughter as well, Jo made sure that Kara also knew that she would be there for her if she needs anything.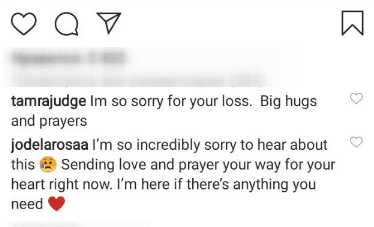 Comments of support to Jeana Keough after the death of her ex Matt Keough. | Source: Instagram/jeana.keough.
A DOUBLE LOSS FOR KARA
Kara paid tribute to her late father, whose cause of death is still unknown, in an emotional post to social media. Tragically, the loss comes on the heels of another - as Kara's newborn died during childbirth.
"Daddy, please take care of my son. Teach him the circle changeup and how to find forever friends," Kara wrote on Sunday. "You're on grandpa duty in heaven now."
JEANA AND MATT SEPARATED A LONG TIME AGO
According to PEOPLE, Jeana said that she "signed the divorce papers" last year following more than ten years of separation from the former MLB star. Apart from Kara, Jeana and Matt also share two sons Colton and Shane.
The pair filed for separation in 2004 after tying the knot in 1984, but they continued living together, and Matt even featured in episodes on the early seasons of the reality show with the rest of his family.
HOW KARA'S BABY PASSED AWAY
Kara Bosworth gave birth to her son, McCoy, with husband Kyle Bosworth on April 6, but even though he came into this world weighing just over 11 pounds, he had a compressed umbilical cord and also sustained shoulder dystocia during delivery.
Classified as an "unpreventable emergency," shoulder dystocia happens when both or one of the baby's shoulders get stuck in the pelvis.
Please fill in your e-mail so we can share with you our top stories!