Ellen Degeneres Former Bodyguard Slams Her for Cold Behavior
Ellen DeGeneres is currently surrounded by allegations that she's unfriendly and selfish around some people. Now a bodyguard who worked for her has backed up the allegations.
In 2014, a bodyguard was hired to protect DeGeneres while she hosted the Oscars. The security guard is supporting some recent allegations against "The Ellen DeGeneres Show" host.
In April 2020, staff members from DeGeneres' talk show claimed she failed to communicate the status of their jobs and pay amid the novel coronavirus pandemic. A beauty influencer, Nikkie de Jager, who appeared on her talk show in January 2020, also made some allegations against the star.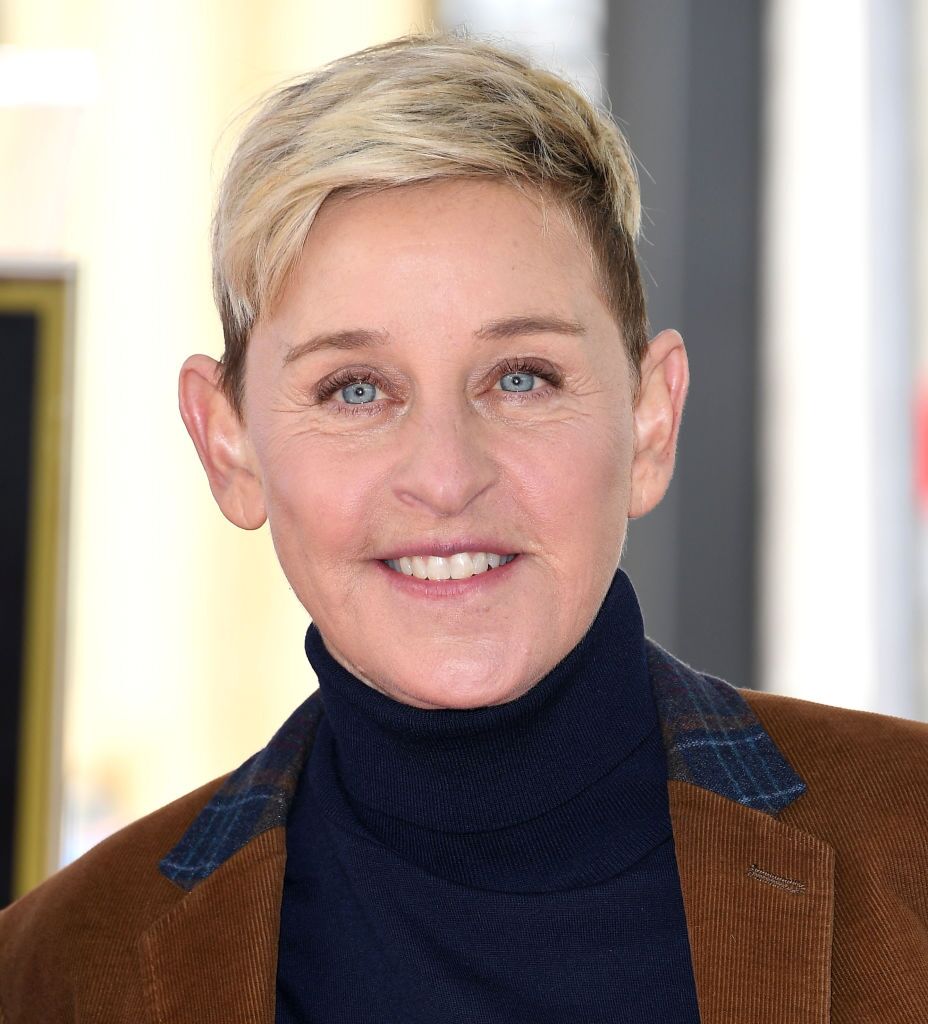 DEGENERES WAS COLD
The person claimed DeGeneres was particularly "cold" and gave preferential treatment to A-list guests. All of her accusers all alleged that the comedienne isn't as compassionate and warm as she appears to be on television.
That bugs me if someone is saying that because it's an outright lie
Tom Majercak, the bodyguard, worked for 10 years as a senior manager of operations for Security Imagery Specialists (SIS). He was selected as DeGeneres' executive protector at the 86th Academy Awards in 2014.
KEEPING GUARD OVER ELLEN AND WIFE
Some of his duties included escorting the star, her mother, and her partner Portia De Rossi, throughout the night. Majercak had to make sure they were all safe from the red carpet, to the Dolby Theatre, and at the post-ceremony Governor's Ball.
The bodyguard recalled an incident where "I'm holding their hands and walking them through individuals and large groups of people." He shared how DeGeneres failed to acknowledge him with a greeting, unlike other celebrities.
DE ROSSI WAS PLEASANT
Majercak spent "a lot of time" with De Rossi, who he described as "very pleasant and carried on a conversation." The bodyguard recalled how things became awkward when he was introduced to DeGeneres.
NO HELLO OR THANK YOU
Apparently, the talk show host "just gave me a side glance out of her eye and didn't even say 'hello,' or 'thank you.'" Majercak explained: "It was very cold and it was very sly and it was actually kind of demeaning in the way that she treats people other than those who are in her circle."
DE JAGER'S CLAIMS
Recent allegations against DeGeneres made by her staff and former guest, blogger De Jager, are what motivated Majercak to speak up. De Jager previously claimed that she was greeted on "The Ellen DeGeneres Show" by an angry intern.
I SEE THROUGH HER
Majercak was bugged by the star's seemingly nice demeanor on television which was allegedly different in person. The former bodyguard added:
"I can absolutely see through interacting with her first-hand that she doesn't care about anybody else as long as she's getting what she wants."
LEAVING SIS
He was pleased that people were now seeing her for who she really was. The former security official left SIS in 2019.
Right now we all need a little kindness. You know, like Ellen Degeneres always talks about! 😊❤️

She's also notoriously one of the meanest people alive

Respond to this with the most insane stories you've heard about Ellen being mean & I'll match every one w/ $2 to @LAFoodBank

— Kevin T. Porter (@KevinTPorter) March 20, 2020
ILL-TREATMENT OF STAFF
A year before Majercak's resignation from SIS, DeGeneres denied previous claims about how she treats her staff. Speaking to the "New York Times," the comedienne said: "That bugs me if someone is saying that because it's an outright lie."
In March 2020, a Twitter thread started by comedian Kevin T. Porter went viral with people sharing their stories about DeGeneres "being mean."