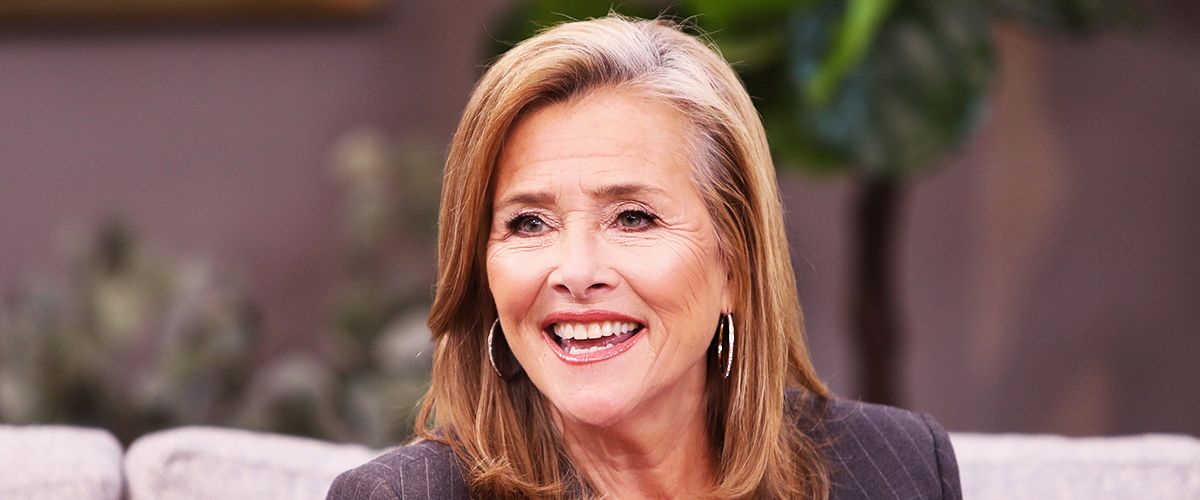 Getty Images
Meredith Vieira Has Three Grown-Up Children — inside the Former 'Today' Host's Family
Meredith Vieira is a proud mother to three beautiful children with her three-time Emmy winning husband of 34 years, Richard Cohen.
Meredith Vieira was a former anchor on "Today" and a current host of Fox's syndicated game show, "25 Words or Less."
Similarly, her husband Richard M. Cohen, is an accomplished journalist with three Emmy awards. Their three-decade marriage has been a success and brought them three wonderful kids who are now grown up.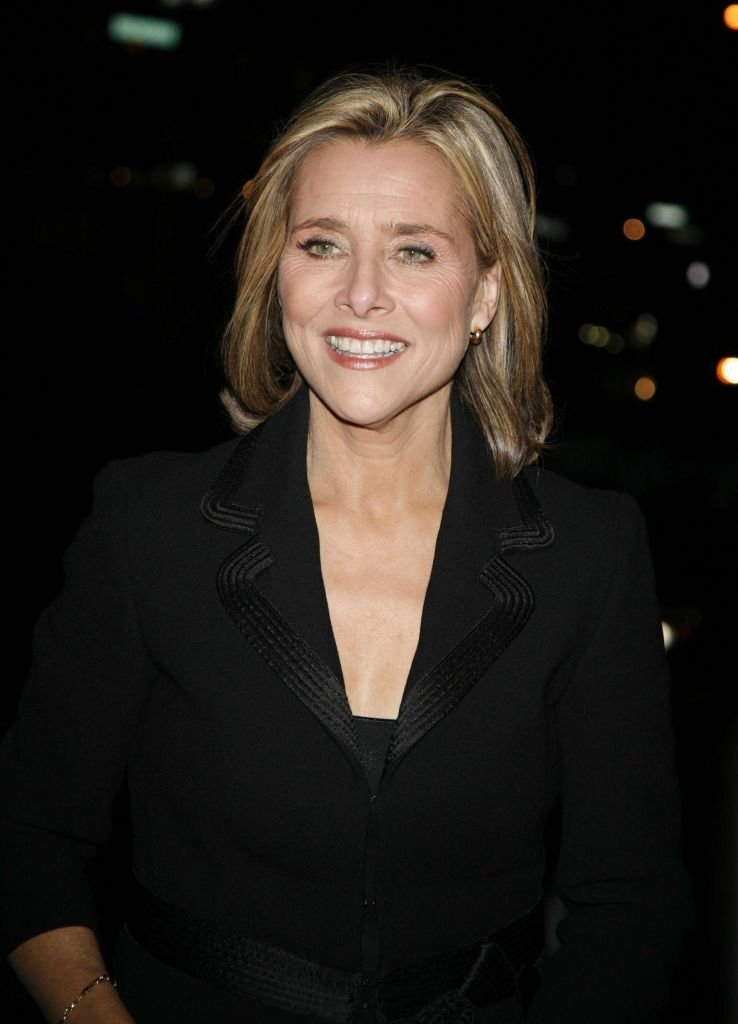 Meredith Vieira during Jay-Z and Meredith Viera Sighting at the Mandarin Hotel - November 9, 2006 at Mandarin Hotel in New York, New York City, United States. | Source: Getty Images
VIEIRA'S THREE GROWN-UP CHILDREN
Vieira and her husband share three children, a daughter Lily and two sons Ben and Gabe, who are now grown adults. Prior to their births, the host suffered four miscarriages.
"I never had trouble getting pregnant, but I always had trouble holding onto pregnancies," the mom-of-three once revealed.
Their eldest, Ben, attended Harvard Business School and currently works in Silicon Valley. During his send-off year to college, Ben's mom felt both excitement and sadness at the thought of her firstborn leaving home.
At that time, the former "Today" host admitted that she dealt with anxiety and had trouble sleeping, but kept it from her son.
Like his parents, the second eldest son Gabe entered the newscasting industry and became a reporter based in Seattle. His mom described him as a "sweetheart" and "angel" in his years growing up.
In 2019, Vieira announced that Gabe got engaged to his then-girlfriend, Allie. She shared that he penned a book to Allie before proposing to her with an ancestral ring.
WHO VIEIRA IS TO HER KIDS
The veteran host's kids somewhat grew up in front of the cameras as they would appear on Vieira's show from time to time.
In one episode of her talk show "The Meredith Vieira Show," her three kids introduced Vieira to the audience from their perspective.
"Caring," "eccentric," and "ditzy," were among the adjectives Gabe, Ben, and Lily used before letting everyone know how kind-hearted and sensitive their mom was.
In another episode, Vieira's only daughter revealed that her mom couldn't cook, which comes as no surprise given her busy schedule.
She later landed a spot as a host on "The View" and left to host "Today."
On the other hand, the former "Today" host shared that her kids had a positive energy that she always wants to be around.
Although they are all grown up now, the three still keep in touch with their mom by calling to check in on her on most days.
VIEIRA'S LOVE STORY
Vieira has been married to Cohen for 34 years since 1983. The two met when the journalist came to Chicago to cover a story and said all the wrong words to his now-wife.
By their second date, Cohen opened up about his autoimmune disease called multiple sclerosis, which slowly deteriorated his body. However, Vieira welcomed it with open arms and married him three years later.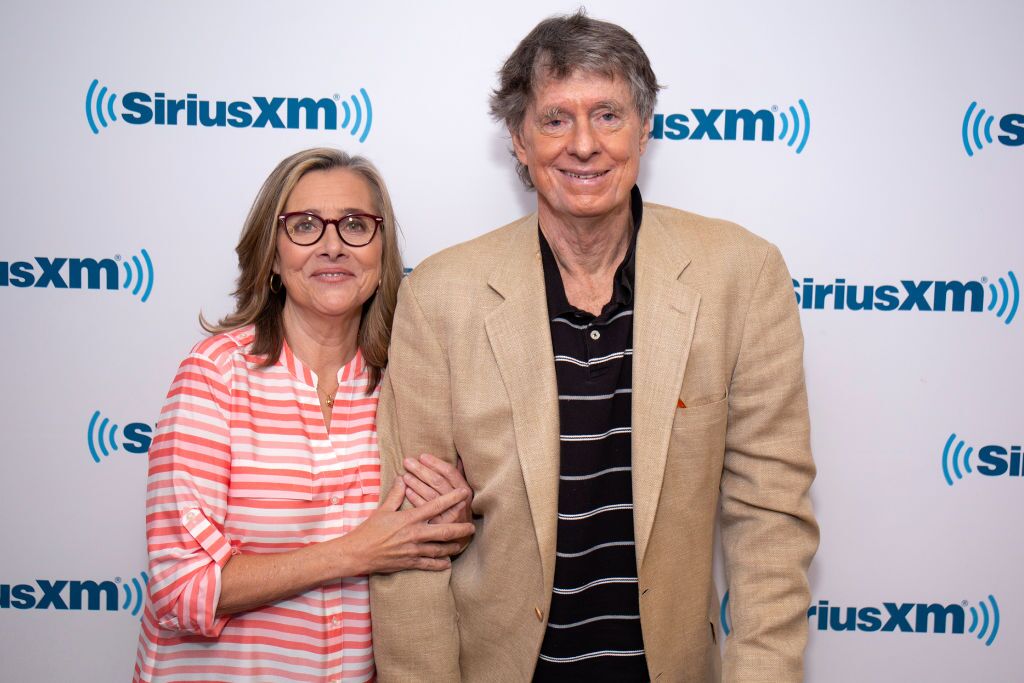 Meredith Vieira and Richard Cohen visit SiriusXM Studios on May 7, 2018 in New York City. | Source: Getty Images
Their marriage was happy, but also full of challenges that involved Cohen's condition. In his book "Chasing Hope: A Patient's Deep Dive into Stem Cells, Faith, and the Future," Cohen wrote:
"Chronic illness is a family affair. Spouses have the burden of tending to the needs of a loved one, even when they would secretly push him out a window."
Through the years, Cohen battled colon cancer twice, became legally blind, and had difficulty moving some parts of his body.
Although it is a struggle for both husband and wife, they remain positive about the situation and maintain open communication about how they constantly feel.
VIEIRA'S CAREER
Vieira began her career as a WORC Radio news announcer, before becoming a local news reporter at WJAR-TV.
In 1979, she joined WCBS-TV as an investigative reporter before moving to news magazine shows. She later landed a spot as a host on "The View" and left to host "Today."
Included in her career highlights is a stint as the first host of "Who Wants to Be a Millionaire," which won her two Daytime Emmy Awards for Outstanding Game Show Host.
Now, she hosts "25 Words or Less," which she started in the fall of 2019, which looks to be doing her career well.
Please fill in your e-mail so we can share with you our top stories!