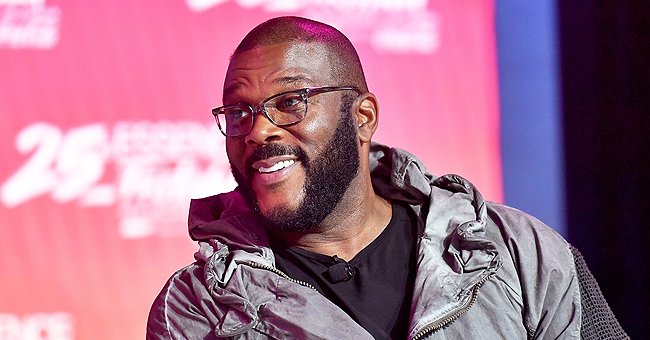 Getty Images
Tyler Perry's Longtime Partner Gelila Bekele Is All Smiles in a Lakeside Photo
The model, humanitarian and social activist has been together with Perry since they started dating back in 2009. Her work also includes being a film documentalist and has also been involved in defending girls' rights in Ethiopia. Perry has said she is "the perfect partner".
Gelila Bekele is Perry's girlfriend, whom he began dating in 2009. She was born in Ethiopia, and began modeling in 2006. She was signed to a famous model's agency and subsequently appeared in campaigns for brands like Michael Kors, L'Oreal, and Pantene. In her Instagram, she shares her work and her beauty.
As well as a model, Bekele is a humanitarian, social activist and a documentary filmmaker. She works hard advocating for girls' rights in Ethiopia and has made short films focusing on this issue. She also published a book called Guzo! about the beauty of rural Ethiopian women. Perry has said about her:
"There's no other person on this planet that I would want to be involved with or have a child with because she's amazing."
FAMILY ROOTS
Perry was born in New Orleans, Louisiana, on September 13, 1969. He was a middle child, with two older sisters and a younger brother, and his birth name was Emmitt Jr. At the age of 16, he changed his name to Tyler in an attempt to distance himself from his abusive father.
Willie Maxine Perry, Perry's mother, used to take him to church every week, she often worked in a factory and was a preschool teacher. His mother died when she was 64-years-old, and it happened the same year he and Bekele began dating.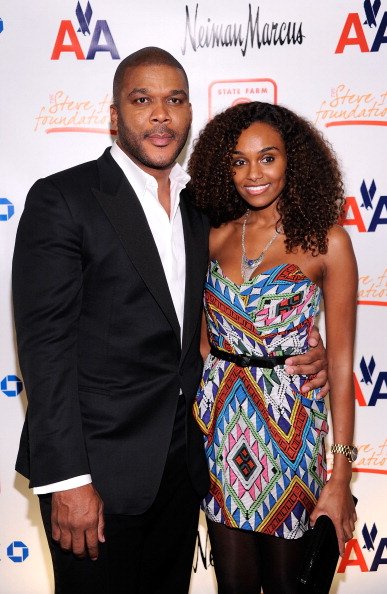 Director Tyler Perry and model Gelila Bekele attend the 2nd annual Steve Harvey Foundation gala at Cipriani Wall Street on April 4, 2011 in New York City. I Image: Getty Images.
NEW FAMILY
Perry has said he found the perfect partner for him in the model-activist and long-time girlfriend, Bukele. They started dating after meeting at a Prince concert in 2009 and have been together ever since. Five years ago, Perry received a call from her that would change both of their lives forever.
She told him they were expecting their first son together, Aman Tyler, who was born on November 30, 2014, and from that time on their lives have revolved around him. Perry has opened up about how his 5-year-old son brings him the most joy in his life.
One of the things Perry is enjoying the most about being a father is being able to make things different after he was raised in a physically abusive environment in his childhood. Recalling an experience where he had to discipline Amar, he said that it was "such a powerful moment for both of us," and he considers his son a "healer through all of this".
Please fill in your e-mail so we can share with you our top stories!