Steve Guttenberg's Much-Younger Wife Emily Smith Is a TV Journalist — What We Know about Her
"Police Academy" star Steve Guttenberg is regarded as one of the most successful actors of his generation. In January 2019, the veteran actor got married to a TV journalist, Emily Smith, who is nearly 20 years younger than him. Here are more details about the beautiful blonde reporter. 
Steve Guttenberg has undoubtedly paid his dues in Hollywood and is one of the most respected figures in the entertainment world. With a career that spans over four decades and several lead roles in blockbuster movies, the legendary actor has done it all.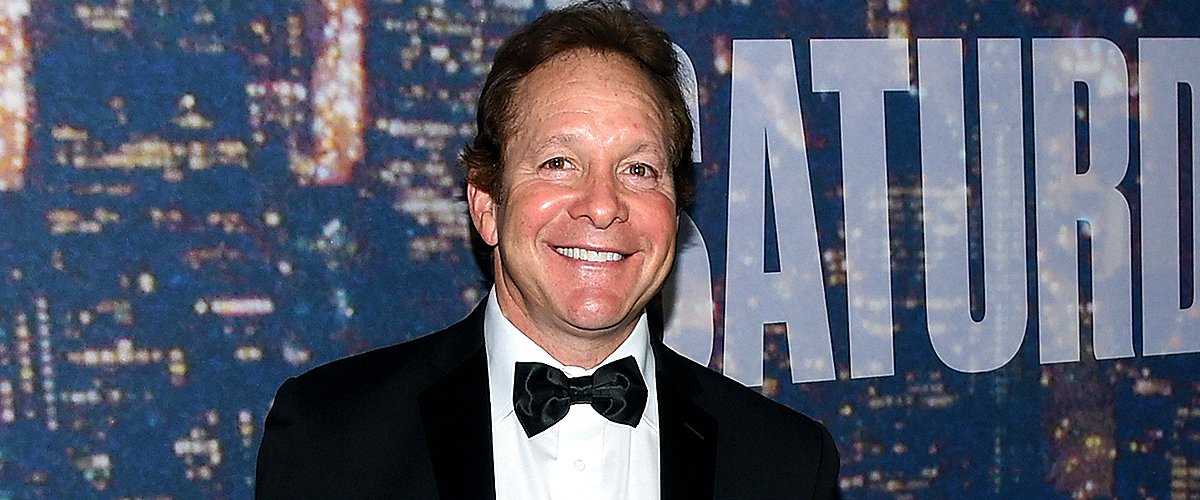 Despite several years of success on and off-screen, and being the toast of female fans, the actor who remained unmarried since his 1992 divorce from his ex-wife, Denise Bixler, has finally found love again. 
Steve Guttenberg also confirmed that between 1980 and 1990, no one in the Screen Actors Guild made more movies than him and Gene Hackman.
The 61-year-old actor proved that love cuts across generations when he met and fell in love with 42-year-old TV reporter Emily Smith. 
MEET TV ANCHOR EMILY SMITH 
Emily Smith is an American reporter/journalist and was born on February 17, 1978. She is best known for working on "The CBS Morning Show" (2010), and The CBS Overnight News also in 2010. 
With over a decade of experience as a journalist, Emily currently doubles as a reporter and anchor and features on CBS-TV's "Living Large."
In 2104, Emily met Guttenberg on a blind date, which was set up by Emily Smith's WCBS colleague Scott Rapoport. It wasn't a straightforward hookup, as it took precisely two months before the pair finally agreed to meet, but they hit it off and soon after met for drinks.
A year after meeting, the lovebirds moved in together and remained boyfriend and girlfriend for over two years, until Guttenberg decided to take the relationship to the next level. 
In December 2016, Guttenberg and Emily got engaged, and the excited journalist took to her Facebook page to announce the news to her followers. 
Sharing a picture of her holding up her engagement ring, with the "Three Men and Baby" star beside her, she wrote:
"Yes, yes, yes."
Following their engagement in 2016, the happy couple continued to live together and didn't rush into getting married immediately. While they dated, the couple lived together in Guttenberg's one-bedroom apartment in a high-rise condominium in New York City.
Nearly three years after the iconic actor proposed, the pair tied the knot in a classy, intimate wedding ceremony.
The elegant but private wedding ceremony took place in Malibu, California, and had in attendance the couple's closest family and friends and some well-known faces in Hollywood. 
For Steve Guttenberg's wife, Emily Smith, this was her first time walking down the aisle, while the TV star was once married to Denise Bixler. 
Guttenberg got married to the former model in 1988, in a private ceremony that took place in Plymouth, Michigan. Barely three years after getting married, the one-time couple separated in June 2001 and finalized their divorce in 1992.
Emily and Guttenberg are so in love they can't seem to get enough of each other. A look through each of their Instagram accounts shows that they regularly post about each other on their profiles. The couple has also been documenting their experience together as they self-isolate in their home in the Pacific Palisades.
STEVE GUTTENBERG'S CAREER
Guttenberg was born in Brooklyn, and he grew up nursing the idea of becoming a dentist, but in a twist of fate, he ventured into acting as a 12-year-old.
Later, when he became seventeen years old, Guttenberg moved to Los Angeles for a year for his first foray into the movie industry. He detailed his experience in his 2012 memoir titled "The Guttenberg Bible." The 61-year-old actor revealed:
"I hated it. It was all about whoever was the hottest and most popular in the room."
In his debut as an author, Guttenberg detailed his unorthodox journey in the movie industry over the last four decades.
Steve Guttenberg is best known for playing the lead role in the hugely successful movie "Police Academy," and it's sequels. Steve Guttenberg's "Police Academy" role earned the actor critical acclaim, and he went on to feature in other major Hollywood flicks.
In 2019, the movie producer stopped by at "WGN Morning News" and talked about his iconic roles, including "Police Academy." The actor revealed that it was a well-made movie, and looking back, he feels lucky to have been a part of the production. 
Steve Guttenberg also confirmed that between 1980 and 1990, no one in the Screen Actors Guild made more movies than him and Gene Hackman.
Other Steve Guttenberg movies in which he plays the leading role include "Cocoon," "Diner," "Three Men and a Baby," "The Bedroom Window," "The Big Green," "Three Men and a Little Lady" and "Short Circuit."
On December 12, 2011, Steve Guttenberg was honored for his outstanding contribution to the film industry with a Star on the Hollywood Walk of Fame.