Chris Brown's Son Aeko Hugs Ball in a Cute Video
Chris Brown shared an adorable video of his infant son, Aeko Brown, holding a ball and showing off a stoic facial expression in the middle of playtime.
Since Chris Brown unexpectedly welcomed his daughter, Royalty Brown, in 2014, the R&B star admitted to Seacrest that fatherhood had made a dramatic change in his life.
During his first year of parenting, Chris admitted that it had been an amazing and yet humbling experience as he embraced learning everything about being a father.
Chris gushed over his co-parenting role with his ex-girlfriend Nia Guzman. He revealed that he sees his daughter regularly and gets to enjoy witnessing some of her milestones, he explained:
"From crawling to walking to saying words now, you know, learning different things every day is kinda just teaching me patience."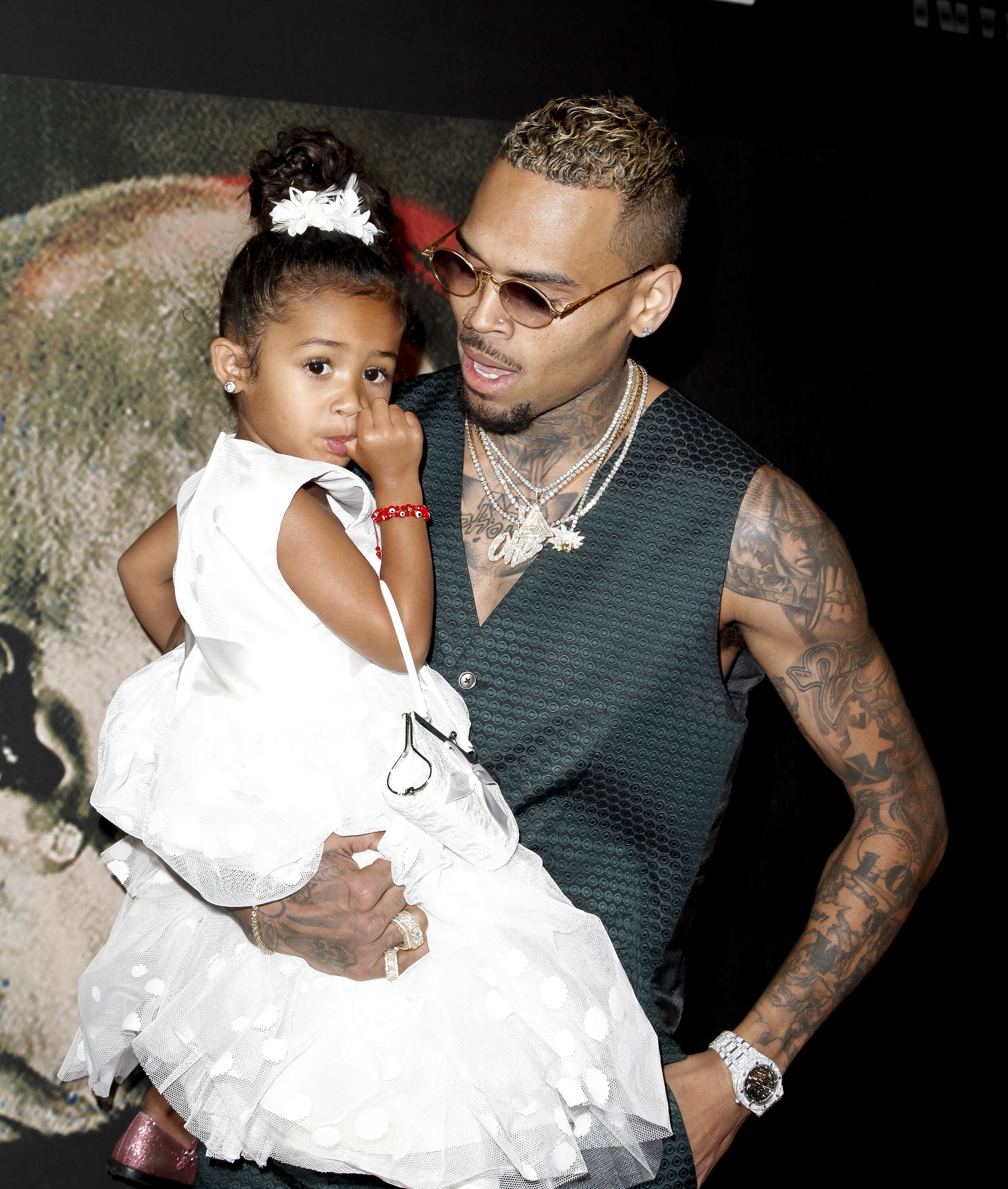 Chris is learning a lot more about patience since welcoming his second child, a son named Aeko in December 2019 with his girlfriend, Ammika Harris.
Recently, he showed off a video of the 5-month-old holding a ball and displaying a stoic facial expression. In his caption, he joked, "I think he's in his feelings."
According to Hollywood Life, the adorable video had been circulating on social media. Many fans couldn't help pointing out how much Aeko looks like Chris.
"This baby looks exactly like Chris. I have absolutely no clue what y'all mean when y'all say he doesn't look like him," said one commenter.
Chris' co-parenting relationship with Nia, didn't come easy when Royalty was younger, she took him to court several times to increase her child support. Now she is biggest, in an interview with Page Six she argued:
"All is great on our end! Please stop with the Chris Brown bashing. We are just tired of it…He does pay and is not behind what so ever."
Chris' relationship with Ammika has managed to stay out of the headlines. The couple has also avoided speaking publically about their relationship status.
In the months before Aeko was born, they were also very tight-lipped about her pregnancy, until Chris made the announcement on December 11, 2019.