Chris Brown Shares New Pics of His Growing Baby Son Aeko Catori & Athletic Daughter Royalty
American singer Chris Brown posts photos of his two kids, Royalty and Aeko, and the images were captioned with adorable messages.
The multitalented star showed off his two kids in separate posts. He referred to Royalty as "the queen of his heart" While he described Aeko, who has grown so much since his birth in November 2019 as a big boy.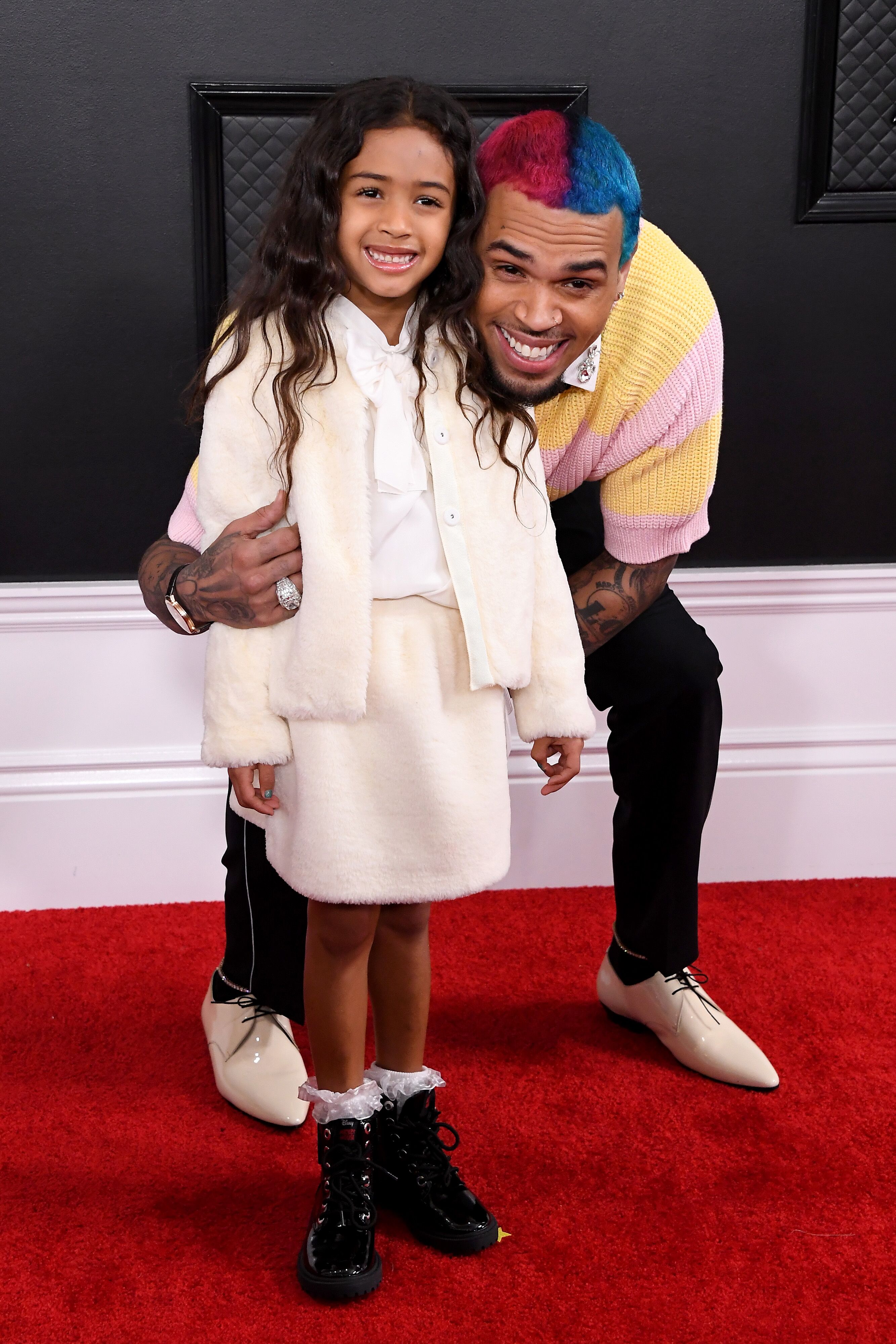 The photo of Royalty shows her all dressed in sports gear as she held onto a football. She smiles happily, and her eye is covered by a bit of hair from one of her pigtails.
Aeko is sound asleep on a bed in the picture Chris posted of him. Chris's baby son, who is a few months old, was born late last year via c-section by Ammika Harris.
However, Brown and Harris didn't reveal to fans that they were expecting. The official announcement of AEKO's birth was made by the father of two in December almost one month after.
The singer was charged with felony assault, to which he pleaded guilty. 
Ammika Harris is a 26-year-old model who studied at the University of California. She was first romantically linked with the music star in 2015, and they have had an off and on relationship ever since.
Brown seems to have a thing for models considering, Nia Guzman, who is also a model, is Royalty's mom. The singer impregnated Nia why he was in a relationship with another woman who broke things off when she found out that he was expecting a child. 
Nia and Brown had a very rocky start, but the two have now settled things with suitable child custody and support agreements.
The dancer's legal battle with Nia Guzman is not his first run-in with the law. Chris has appeared in court for several serious allegations. 
On one of these occasions, Chris Brown assaulted Rihanna, who was his girlfriend at the time. The episode resulted from an argument with Rihanna during which Brown physically harassed her. 
She had injuries on her face and was also hospitalized. The singer was charged with felony assault, to which he pleaded guilty. 
He was offered a plea deal that involved community service, domestic violence counseling, and five years of probation. However, the most impactful punishment is the stigma which still exists many years after.