Chris Brown's Daughter Royalty Suffers Slight Head Injury after Trying to Do Spins like Her Dad
Chris Brown's daughter Royalty is getting into dancing already, and she suffered a slight head injury after trying to do spins like how her dad does it. 
Chris Brown is the ultimate entertainer, knowing how to sing, dance, and act. However, if there's one thing that always "wows" the crowds, it's his ability to dance and spin really well.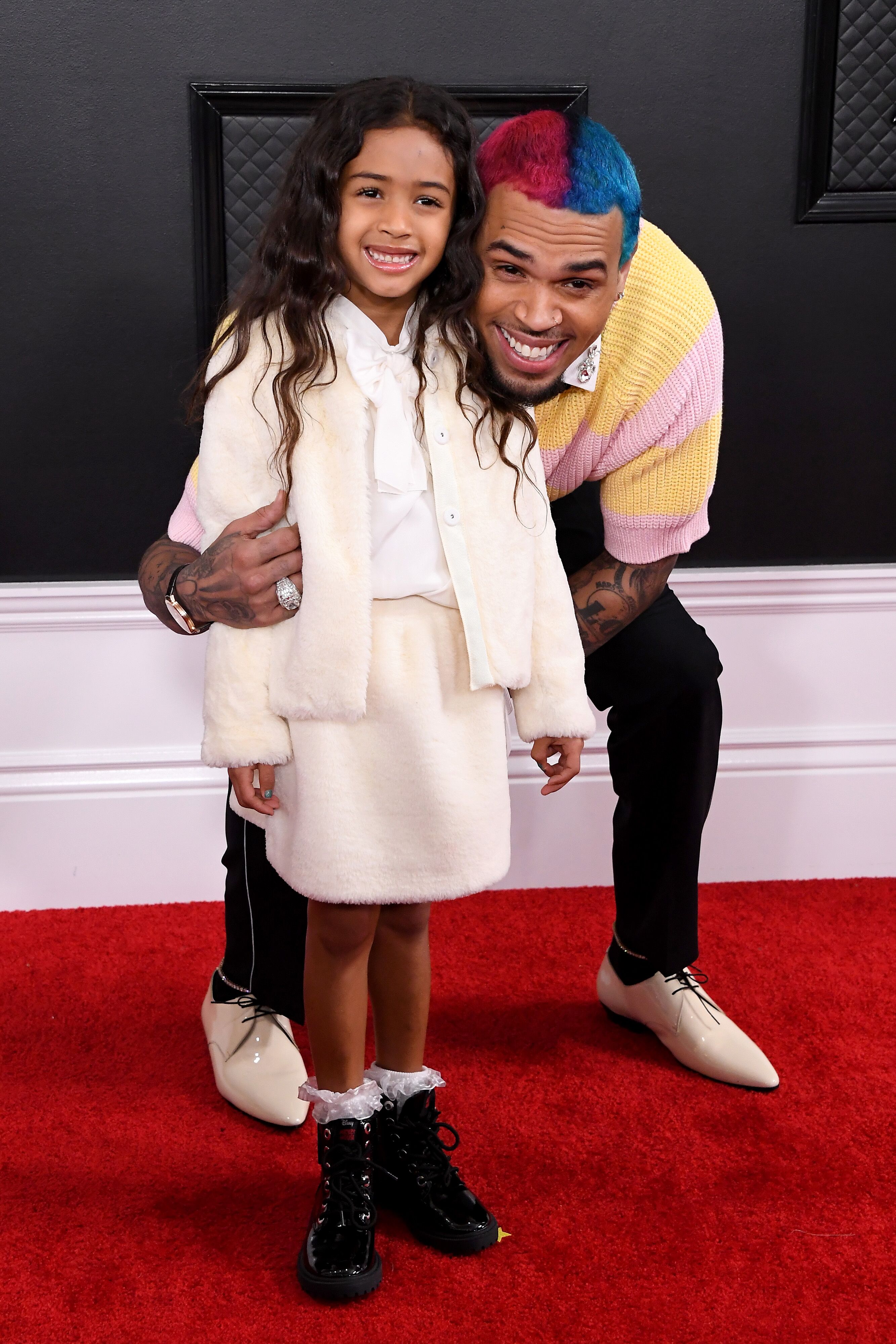 DANCING LIKE DADDY
Now that his daughter has been seeing more of his dancing skills, she wanted to give it a try herself. Unfortunately, this ended up with her getting a slight head injury that led to her wearing a bandage. 
Chris Brown took Royalty as his date to this year's Grammy Awards. 
A NEW FASHION STATEMENT
On her official Instagram page, Royalty shared a selfie with her smiley face bandage on, letting fans in on what exactly happened to her. 
"Well guys... I got my first real boo boo! Mom and Dad told me I would be ok and look. My [bandage] is some new fashion for a couple weeks. I gotta stop thinking I can spin around like daddy!"
A DATE WITH DADDY
At the rate Royalty is going, though, it seems she might master her daddy's spin a lot quicker than others, as she's already doing it at 5-years-old. 
Recently, Chris Brown took Royalty as his date to this year's Grammy Awards. The adorable father-and-daughter duo walked the red carpet together looking nothing short of stylish in matching pink-toned outfits. 
CHRIS' GRAMMY NOMINATION
The 2020 Grammy Awards was emotional for those at the Staples Center and at home, as they honored two LA heroes, Nipsey Hussle, and Kobe Bryant. 
That night, Chris was nominated for Best R&B Song for "No Guidance feat. Drake." The two artists were not in good terms for years before their collaboration because of Brown's past with the "God's Plan" rapper's on-and-off girlfriend Rihanna. 
CHRIS' PERSONAL RELATIONSHIPS
Brown shares Royalty with his ex-girlfriend Nia Guzman. Together, they co-parent their child amicably to make sure she grows up receiving the best care.
Now, the 5-year-old is now the big sister of Chris' son Aeko Catori Brown, whom he welcomed in November with ex-girlfriend Ammika Harris.