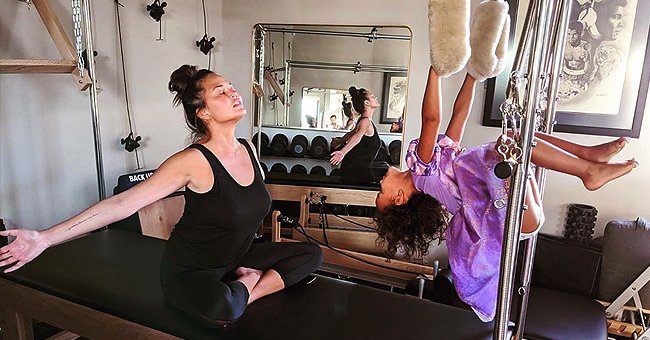 Instagram/chrissyteigen
Chrissy Teigen and Her Daughter Luna Show Their Workout Routine in a Photo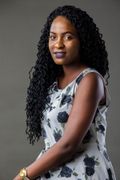 Chrissy Teigen proudly informed her followers that she worked out for five minutes, and they couldn't have been happier.
On Monday, May 4, Chrissy Teigen took to Instagram to tell her fans that she had survived five minutes of working out.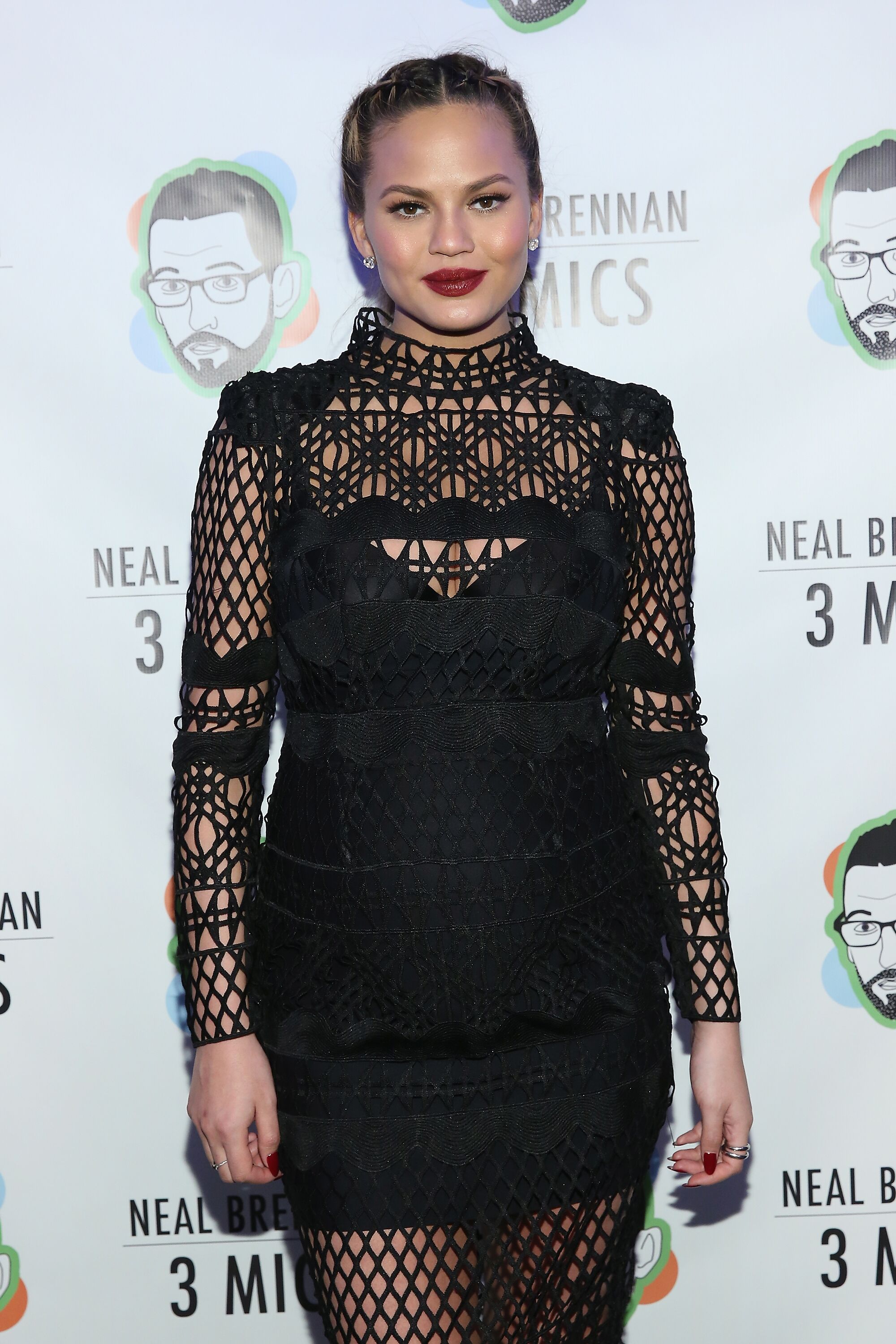 Chrissy Teigen attends "Neal Brennan 3 Mics" Opening Night at the Lynn Redgrave Theatre on March 3, 2016 | Photo: Getty Images
According to Daily Mail, the cookbook author posted a snap that showed her sitting on her Pilates machine in a Zen pose with her arms spread out and her head raised up.
[Chrissy and Legend] recently dressed up for a birthday bash that they threw for one of their friends via Zoom.
Not far away from her was her four-year-old daughter, Luna, who looked at home hanging upside down on the apparatus. Through the caption, 34-year-old Chrissy joked that she:
"Worked out for 5 mins today! Proud because according to math, 5 is more than 0."
Chrissy's followers also ensured that they liked the post as it has garnered nearly 700,000 likes since she posted it a few hours ago.
The former Sports Illustrated Swimsuit Issue cover star's fans immediately took to the comments to applaud her for keeping up with her work out routine.
Even though Chrissy looked peaceful in the image, there is no doubt that she has her hands full during the COVID-19 lockdown as she does her best to keep her two children, Luna and Miles, entertained.
Chrissy, along with her husband, John Legend, and their two children, have been isolating in their Beverly Hills home which Metro UK claims cost a whopping $14.1 million (£11.2 million).
The pair, who bought the property before they welcomed Luna in 2016, has hinted that Chrissy's favorite room in the house might be the kitchen.
Over the years, her fans have been opportuned to see the 34-year-old TV personality show off her kitchen as she whipped up a meal for her family.
Sometimes, she simply uses the kitchen as a backdrop for her pictures as she has posed against the wooden cupboards and marble island, more than once.
Chrissy and her man have also been keeping things spicy during the lockdown as they recently dressed up for a birthday bash that they threw for one of their friends via Zoom.
The pair, who were supposed to be in Paris for the celebration, opted to dress up in French-inspired outfits for their virtual get-together on Saturday.
Daily Mail noted that while the mother-of-two chose a sexy maid outfit, her husband settled for a "cheap" black beret and a fake mustache, which his wife made fun of.
Please fill in your e-mail so we can share with you our top stories!