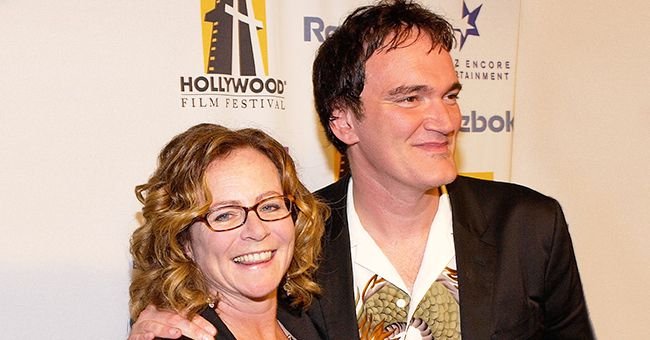 Getty Images
Quentin Tarantino's Close Relationship with His Film Editor Sally Menke Who Died in 2010

Quentin Tarantino is known for being a great director. However, the complex structures of his movies were the result of his work with editor Sally Menke, who passed away in 2010 at age 56.
As reported by Independent, Tarantino recognized Menke as his "only true, genuine collaborator." Menke graduated from the New York University Tisch School of the Arts' film course in 1977.
Her first movie credit was the 1983 romcom "Cold Feet." She edited several projects for CBS, including "The Vanishing Family: Crisis in Black America" (1986) and "Ken Burns' The Congress" (1988) for PBS.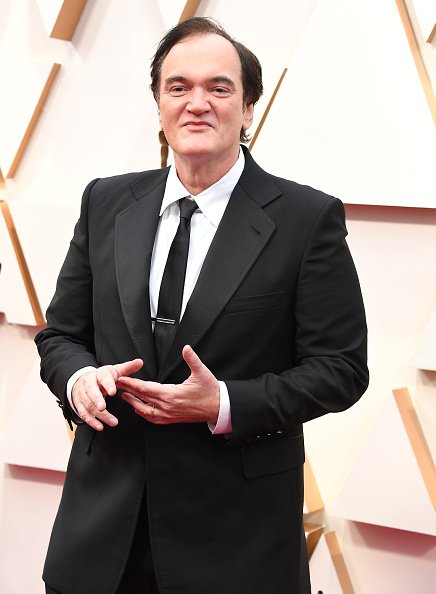 Quentin Tarantino at Hollywood and Highland on February 09, 2020 in Hollywood, California. | Photo: Getty Images
HOLLYWOOD BREAK
Menke's break in Hollywood came with "Teenage Mutant Ninja Turtles" (1990). After hearing that director Tarantino was looking for an editor, she decided to get in touch.
Tarantino then sent her the script of "Reservoir Dogs" (1992). Thinking it was incredible, Menke was determined to join the crew.
"We just clicked creatively. Editing is all about intuiting the tone of a scene and you have to chime with the director," said Menke. "We've built up such trust that now he gives me the dailies and I put 'em together and there's little interference."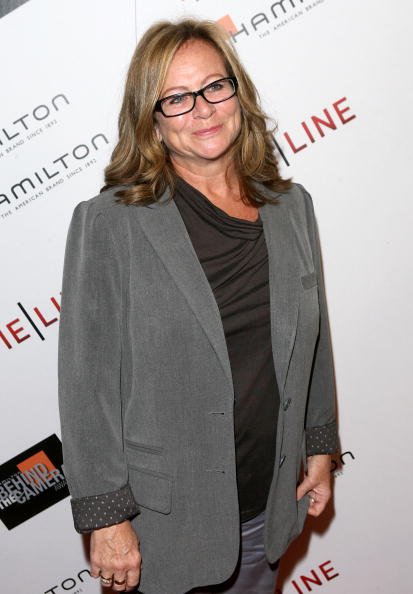 Sally Menke arrives at The Highlands Club in the Hollywood & Highland Center on November 8, 2009 in Hollywood, California. | Photo: Getty Images
REMARKABLE FILMS
The collaboration with Tarantino was unquestionably the principal strand in Menke's career. Their notable projects include "Kill Bill: Vol. 1" (2003), "Kill Bill: Vol. 2" (2004) and "Inglourious Basterds" (2009).
In December 1953, Menke was born in Mineola, New York, USA, as Sally JoAnne Menke, according to IMDb. She was married to Dean Parisot.
Menke had a history of seizures. She was defeated by the heat and collapsed.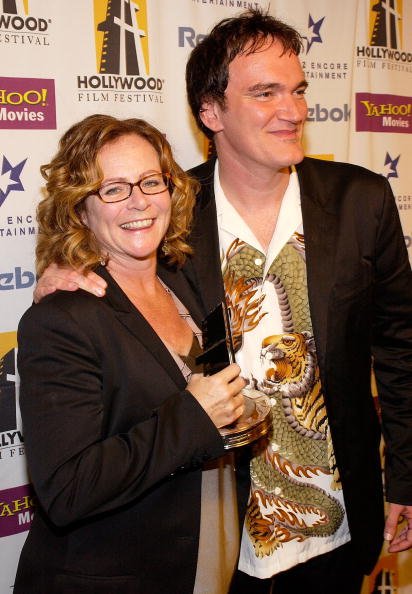 Sally Menke and Quentin Tarantino at the Beverly Hilton Hotel October 18, 2004 in Beverly Hills, California. | Photo: Getty Images
HER DEATH
She was the daughter of Charlotte, a teacher, and Dr. Warren Wells Menke, a professor of management at Clemson University.
She passed away on September 27, 2010, in Los Angeles, California, USA. She was 56. As reported by The Guardian, she died after going hiking near the Hollywood Hills during a day of record-breaking heat.
Meanwhile, according to IMDb, Menke had a history of seizures. She was defeated by the heat and collapsed.
The famous editor died of hyperthermia. She was discovered the next morning in Beachwood Canyon on the west side of Griffith Park.
The Guardian reported that Tarantino once described her as "hands-down my number one collaborator" during an interview.
Aside from Tarantino, Menke also worked with Billy Bob Thornton. Their project includes "All the Pretty Horses" (2000) and "Daddy and Them" (2001).
Please fill in your e-mail so we can share with you our top stories!