Michael Jordan's Grandson Plays with Colorful Balls after Celebrating His 1st Birthday
Rakeem Christmas and the love of his life, Jasmine Jordan, celebrated their baby son's first birthday, with the former sharing a video of the cute little tot playing with balls afterward. 
Rakeem and Jasmine's adorable son is a year old, and his parents made it a memorable celebration for him despite the novel coronavirus presently plaguing the world.
After wishing his son a happy birthday on his Instagram page, Rakeem also shared an adorable video of his son playing with some colorful balls and balloons on his Instagram Story.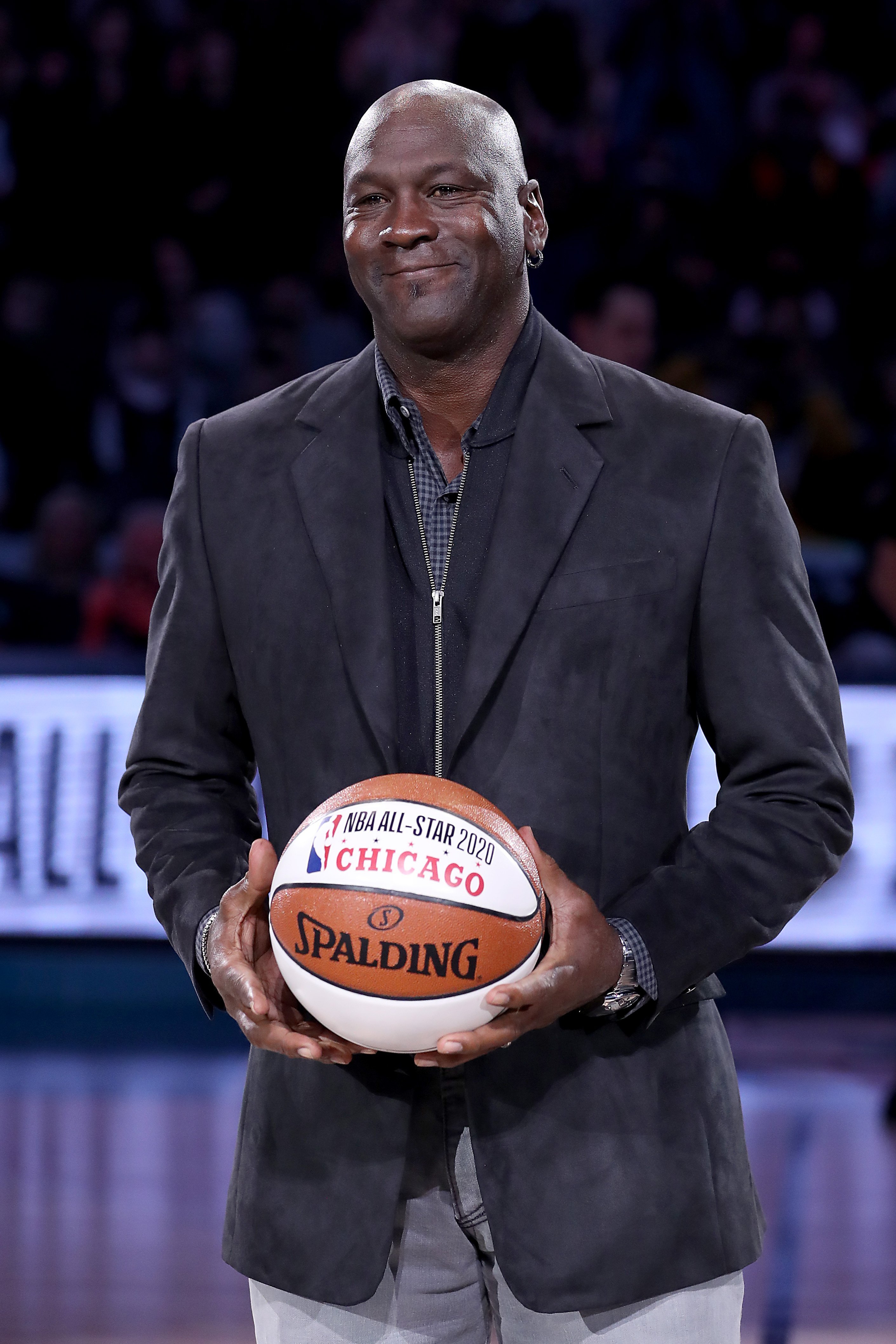 Baby Rakeem looked to be having so much fun with the balls and didn't seem to need any help with them. His father captioned the video with the word, "Mood," and a green heart emoji. 
Rakeem and Jasmine welcomed their son in May 2019, making basketball legend, Michael Jordan, a grandfather for the first time. Jasmine shared a cute photo of her baby holding her finger in his little hand, and captioned it thus: 
"Just in Time. I Love You Son #1stMothersDay."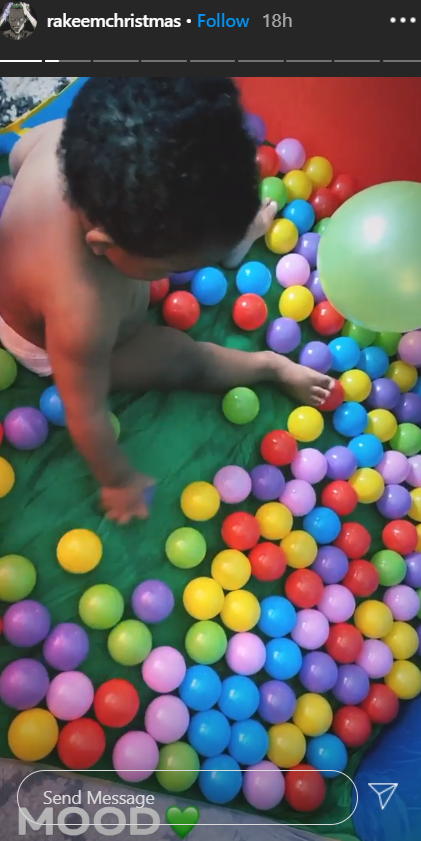 The picture also showed a tattoo of the number, "25," significant of Rakeem's jersey number when he was a player for Syracuse University, where he met Jasmine. 
While at the University, Jasmine majored in sports management, while Rakeem was a star for the Syracuse University's basketball team, and helped them to reach the Final Four in 2013. 
Jordan is rarely seen in public with his kids, but he is a doting father, who cares for every one of them.
The couple got engaged in 2018, with an elated Jasmine sharing the news via a tweet. In the tweet, she shared three lovely pictures of her and Rakeem together, as well as her engagement ring. 
Jasmine captioned the post, "Happily Engaged." She also added a green heart emoji and tagged her fiancé to the post. Many of Jasmine's friends and fans congratulated her, with Taylor Rooks writing: 
"GIRLLLLLL!!! Congrats my love!! Wishing you a lifetime of happiness." 
Michael Jordan is a proud father of five children, who he shares with two different women. The basketball legend has three kids, Jeffrey, Marcus, and Jasmine, with his ex-wife, Juanita Jordan.
Jordan and Juanita were married from 1989 to 2007 when they finalized their divorce. Michael Jordan also shares twin girls, Victoria and Ysabel, with his present wife, Yvette Prietto. 
Jordan is rarely seen in public with his kids, but he is a doting father who cares for every one of them and also allows them the freedom to make their own choices.
The former Chicago Bulls star explained that fact while in an interview on "Today" in 2007, saying that he wanted his first son, Jeffrey, to enjoy his life, be whatever he chooses to be, and that he would always have his love and support every step of the way.