Tia Mowry Celebrates Daughter Cairo's 2nd Birthday with a Sweet Post
"Sister Sister" actress Tia Mowry shares cute baby photos of Daughter Cairo to celebrate her 2nd birthday.
Tia Mowry-Hardrict's daughter just turned two, and to celebrate her, the mother of two took to Instagram to wish her only daughter, Cairo, a Happy Birthday. She shares Cairo with her husband and fellow actor, Cory Hardrict.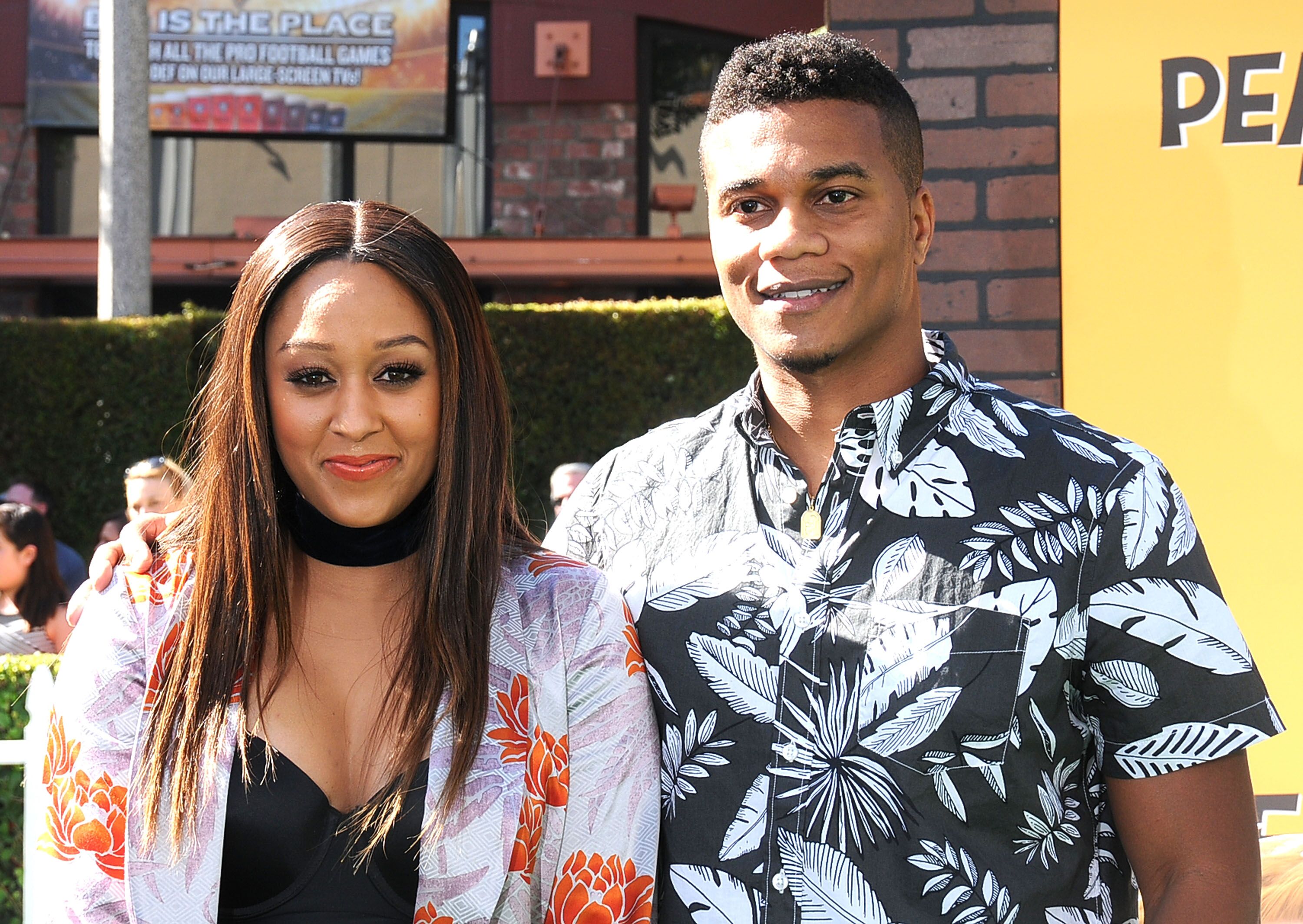 The 41-year-old posted a slideshow of baby photos featuring the little girl, including some she or her husband also appeared.
[Tia Mowry] revealed to NetflixFamily that balancing work and motherhood has been quite challenging. 
She captioned the photo using the simple celebratory words, and thereafter mentioned all the amazing qualities she loves about her daughter, such as her kisses and her enthusiasm to learn.
Several followers chimed in to wish the toddler a happy birthday, including Cory, who addressed his daughter as "Baby bullet." Unfortunately, Tia might not be able to throw a party for the two-year-old due to advised social distancing.
According to People, the actress has been isolating with her two-year-old, her husband, and their eight-year-old son, Cree Taylor. The family has been up to several mischiefs since quarantine commenced, including two-year-old Cairo.
Just last month, as shared by People, Mowry uploaded a snapshot of her adorable little girl decorating the bathroom glass door with her mom's pantyliners.
Cairo seemed to be doing an excellent job as she channeled her inner creative mind into creating a pattern by sticking the liners adhesive-side down. Many of Tia's followers were amused at the post, and they left encouraging compliments.
The toddler has also warmed the hearts of some of her mother's fans with her gorgeous smile. From when her daughter was barely one, the actress had cracked a tactic to keep Cairo smiling in photos.
Daily Mail reports that Mowry-Hardrict's strategy was to say to the then one-year-old, "Cairo show your teeth!! Let's see how long this lasts."
While the Actress and TV personality has figured out how to keep her daughter smiling at the camera, she revealed to NetflixFamily that balancing work and motherhood has been quite challenging. 
The Disney Alum also most recently opened up to Entertainment Today about how difficult staying away from her dad, brothers, and twin-sister has been.
Daily Mails' article on the interview revealed that it was quite an emotional one as Tia expressed herself amid tears.