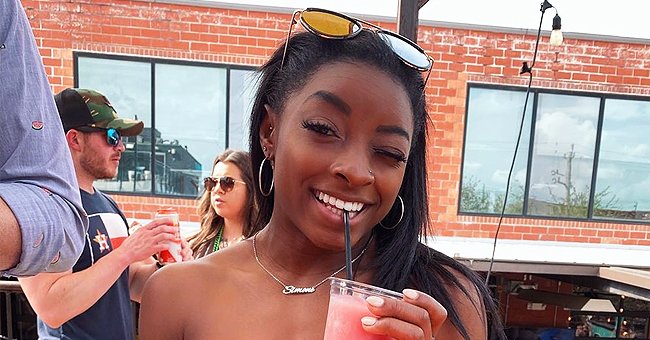 Instagram/simonebiles
Simone Biles Flaunts Her Muscular Physique Wearing Little Black Top in an Old Photo

American gymnastics star, Simone Biles, stunned in revealing black top as she winked, while sipping a pink drink in a throwback photo.
Hanging with friends in public places is not an option for now, so it is not a bad idea to look back at old pictures in order to remember what it is like.
Simone Biles just dropped a throwback picture of herself in which she seems to be out getting drinks with other people.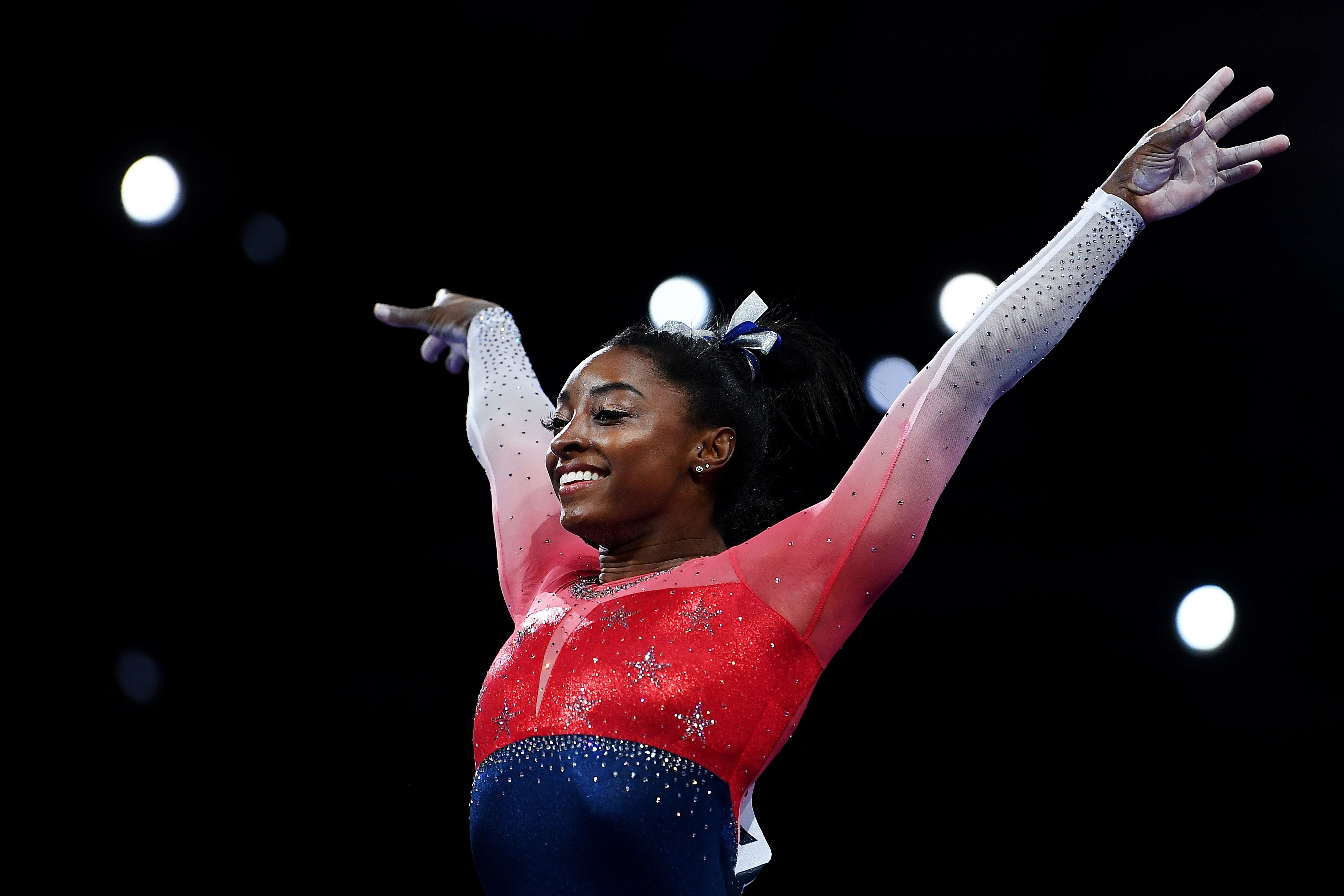 Simone Biles during the FIG Artistic Gymnastics World Championships on Oct. 08, 2019 in Germany. | Photo: Getty Images
The 23-year-old gymnast rocked a stylish black top that showed off her muscular arms, which she topped off with a pair of sunglasses.
She also wore a pair of silver hoop earrings and a nice necklace. In her hand was a pink drink which she was sipping with a black straw. The beautiful photo was captioned:
"*old picture* why limit happy to an hour."
Although the picture showed off her nice arms, it is just a little sneak peek of how amazing Simone's body is. She recently shared a picture of herself in a tiger print swimsuit, as she shouted out the Netflix series, "Tiger King."
The gymnast flaunted her hot body in the picture, which was taken while she was sun-bathing in her pool. Not surprisingly, the image has managed to garner over 200,000 likes so far.
Simone was unable to win a gold medal on the balance beam.
While Simone seems to be in a happy mood as the posts nice photos of herself, this what not the case when she found out about the Olympic games postponement weeks ago. The athlete spoke about it in an interview with Today:
"I was in the gym training...I didn't know what to feel. I just kind of sat there and I cried. But ultimately, it was the right decision."
The gymnast is trying her hardest to remain healthy and prepared, and has been able to maintain contact with her coaches with texts and video calls.
Simone Biles is currently the most decorated gymnast globally. She reached this level back in 2019 when she won two medals at the world gymnastics championship.
Biles has won a total of 30 gold medals so far. The 23-year-old was awarded for these medals in the Rio 2016 Olympics.
Although she was one of the stars of the games in 2016, she was unable to win a gold medal on the balance beam. Simone is currently after this medal.
Please fill in your e-mail so we can share with you our top stories!