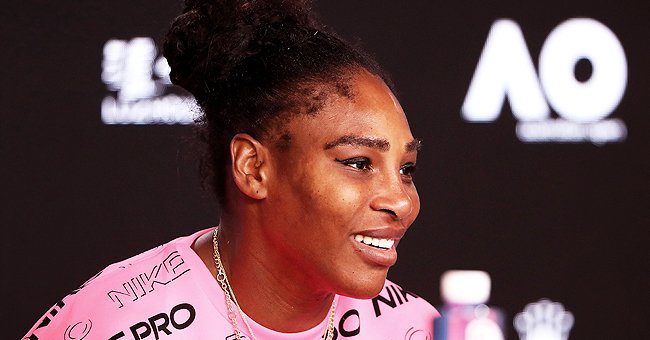 GettyImages
Serena Williams' Daughter Olympia Ohanian Plays With Qai Qai and Toy Dog in a Cute Photo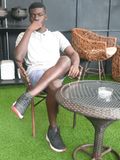 Serena Williams' two-year-old daughter, Olympia Ohanian, storms the internet with an adorable photo of herself playing with the toy dog, Qai Qai.
Olympia Ohanian, the daughter of the tennis champion, Serena Williams, looked adorable in an Instagram picture posted on the official account of her favorite doll, Qai Qai.
The adorable toddler was dressed in a pastel pink dress while her curly brown locks were braided into a ponytail. Olympia stretched out her right arm to reach for her toy dog, which sat right in front of her. Behind her was her favorite doll Qai Qai.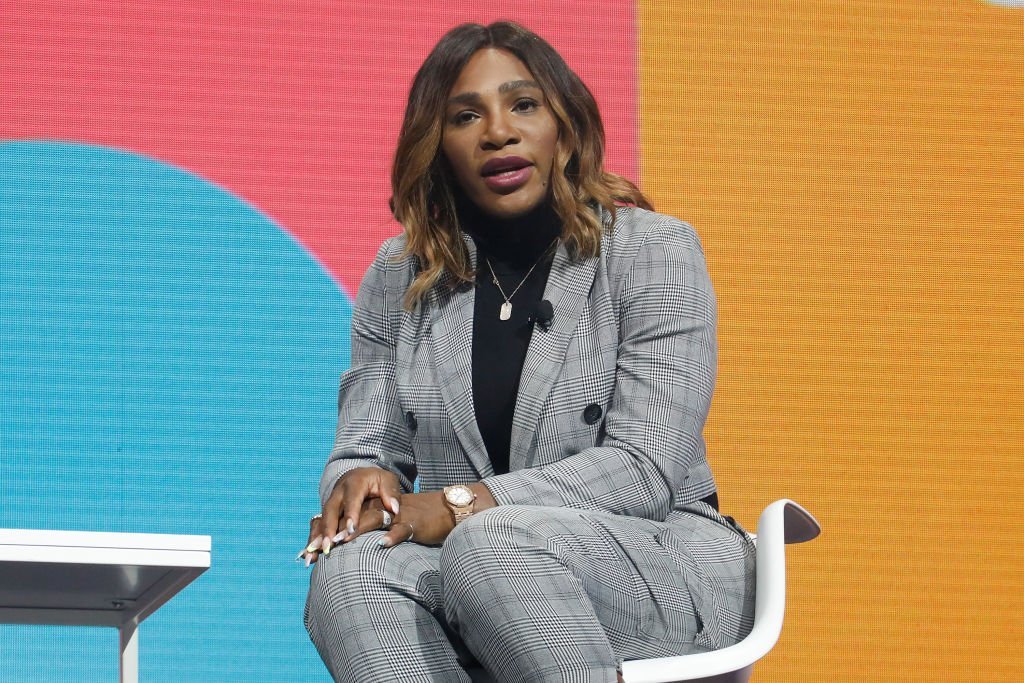 Serena Williams at the 2019 Forbes 30 Under 30 Summit at Detroit Masonic Temple. | Photo: Getty Images
The doll's popularity raised many questions. After the first round of her 2019 Australian open in which she beat Tatjana Maria, the tennis champion opened up about the origin of her daughter's celebrity doll. She said:
"Qai Qai is a doll I got her. I wanted her to have a black doll. Growing up, I didn't have that many opportunities to have black dolls."
Williams continued, saying that because her husband was caucasian and Williams herself African American, she intended to give her daughter a black as her first and then a Caucasian doll as her second.
Serena also added that despite what Qai Qai stood for, she still continued to teach Olympia that it was important to love every human being the same way regardless of their color.
Qai Qai has her own adventures.
The doll has become a celebrity in its own right. It has its own Instagram account and often shares videos and pictures of its adventures.
The doll seems to be a great best friend to Olympia, who often travels around the world with her superstar mom. Describing what her experience with traveling with a toddler entailed, Serena said:
"It's definitely different to travel with a toddler as opposed to a baby. Infants, I think, are easier, and everyone said it's easier. I didn't quite understand."
The vibrant two-year-old, true to her mother's words, often shows up to take the spotlight. In March, the thirty-eight-year-old proud mother took to her Instagram story to share precious moments with her daughter.
While Serena was making a video of her skincare routine, the adorable tot interjected with her own makeup routine. She had scribbled some words all over her face with different colors of lipsticks.
Much later in April, Olympia once again stole the hearts of many. Serena shared a video of the whole family having fun while making dinner. Olympia was dressed in a cute chef outfit with a white hat.
The cute toddler has no problems making her mother's followers fall in love with her adorable personality, especially with her trusty doll best friend Qai Qai, by her side.
Please fill in your e-mail so we can share with you our top stories!