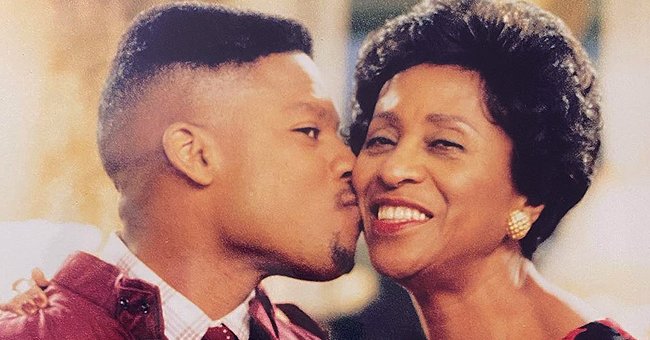 Instagram/marlagibbs4real
Marla Gibbs of 'Jeffersons' Pays Tribute to DL Hughley with a Throwback Photo
Marla Gibbs of "Jeffersons" fame paid tribute to actor D.L. Hughley with a heartwarming post on her Instagram page where she shared throwback pictures she took with him.
Having a screen icon such as the great Marla Gibbs pay tribute to one is a remarkable thing that not so many people can boast about, but one which actor D.L. Hughley received recently.
The 88-year-old actress, who is very famous for her portrayal of several characters in many of the films and television shows she has appeared in, took time to pay some well-deserved accolades to the actor on her Instagram page.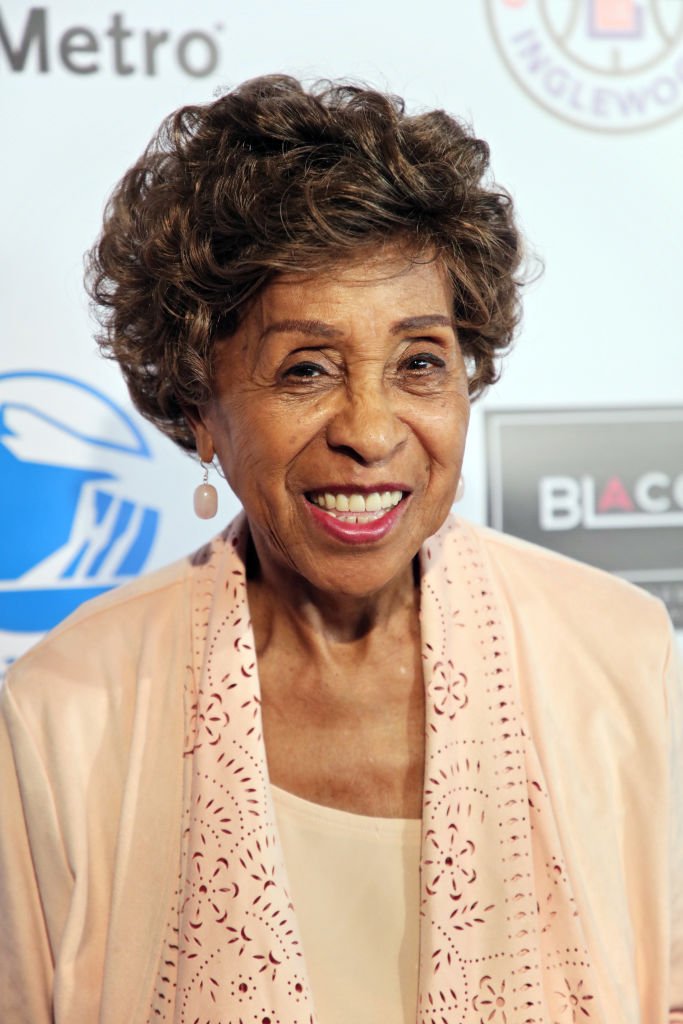 Marla Gibbs attends the 22nd Annual First Ladies High Tea at The Beverly Hilton Hotel on September 14, 2019. | Photo: Getty Images
Accompanying the post were four throwback pictures of Marla and Hughley, including one in which he kissed her on the cheek, and another taken on the set of "The Hughleys," where she appeared as a guest star.
Another picture also showed Hughley with a co-star from "The Hughleys," Elise Neal. In the caption to the post, Marla had nothing but praise for Hughley, writing:
"DL @realdlhughley you're such a leader, and you dare to stay on the frontlines for justice. Thank you, son, for your passion to keep us all aware and awake!!"
D.L Hughley felt good about receiving such high praise from the veteran actress, and replied to her in the comment section of her post, thanking her for her words.
The pictures that accompanied Marla's post also brought back memories of the show to fans, and some of them commented that they loved "The Hughleys," while one other fan said that there should be a remake.
Fans and viewers were surprised when Mara Gibbs appeared on the show to play her famed character again.
Many fans of "The Jeffersons" have a lot of memories of watching Marla Gibbs play the character of Florence Johnston in the series. Some of those fans were able to catch her when she reprised the role in an "ABC" special in May 2019.
The octogenarian made a surprise appearance on "Live in Front of a Studio Audience," when she again played her iconic character, in a reprisal of the premiere episode of "The Jeffersons" titled, "A Friend in Need."
In the episode, Marla's character accepted a job as the maid to George and Louise Jefferson, played by Jamie Foxx and Wanda Sykes, respectively, on the night.
Fans and viewers were surprised when Marla Gibbs appeared on the show to play her famed character again, and she did it effortlessly, garnering praise from them.
Marla Gibbs' role in Jefferson was her breakout role, leading her to fame and more success later in her career, something which she remains grateful for.
In a chat with "Closer Weekly," the actress said that the show brought her a lot of what was missing in her life and that people still compliment her on her portrayal of her character.
Please fill in your e-mail so we can share with you our top stories!