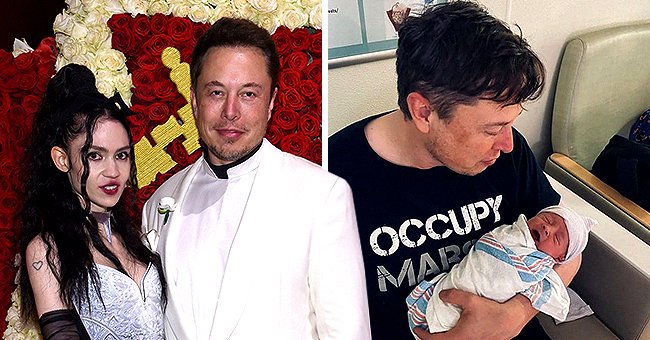 Instagram/elonmusk. | Getty Images.
Elon Musk's Girlfriend Grimes Explains Meaning behind Their Newborn Son X æ A-12's Name

Elon Musk is officially a dad after his girlfriend Grimes recently gave birth to their son. In an attempt to be "profound," she shared the meaning of his unusual name.
The founder of SpaceX and CEO of Tesla, Elon Musk, and his 32-year-old singer girlfriend Claire Boucher, better known as Grimes, named their newborn son X Æ A-12.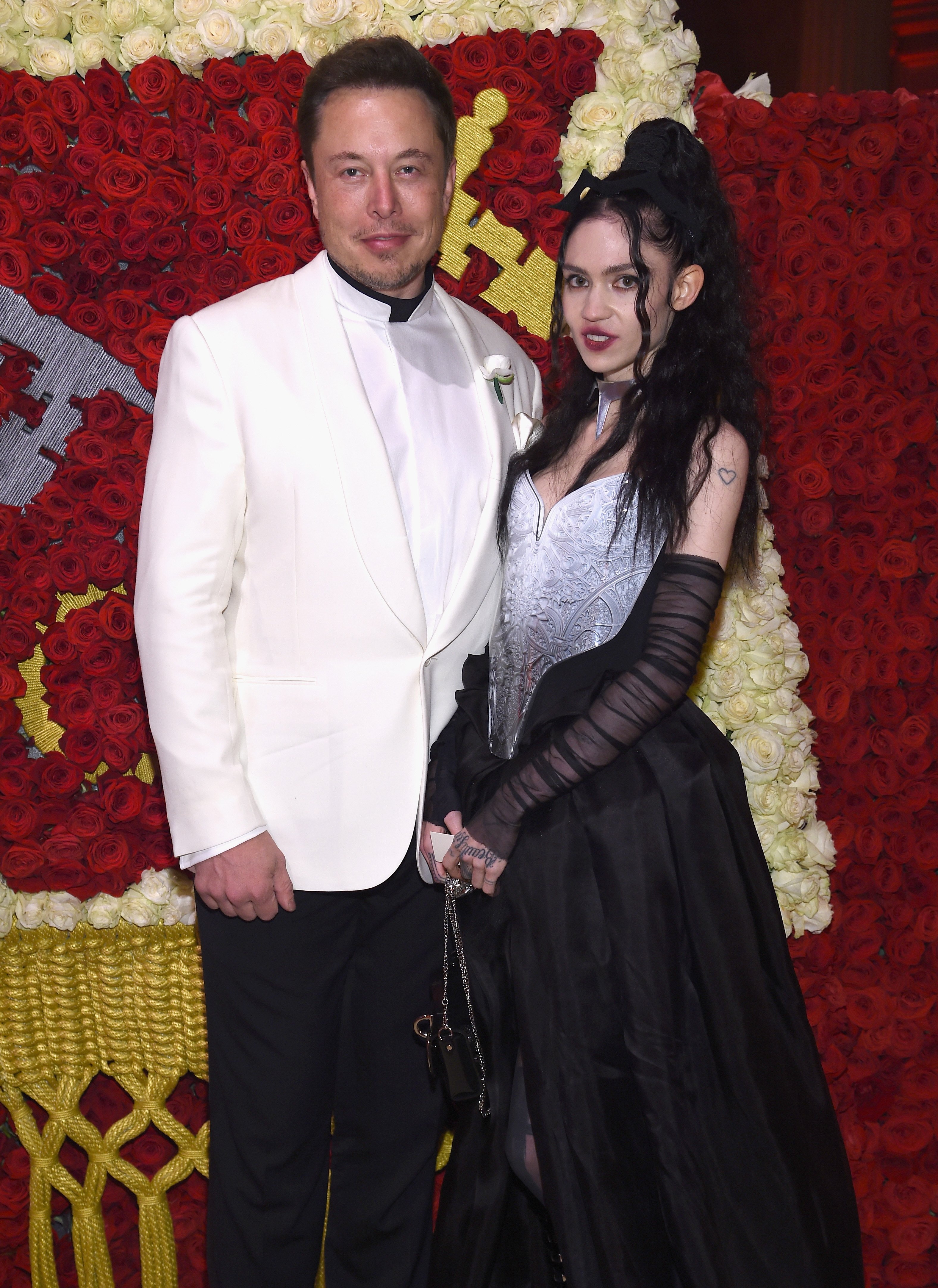 Elon Musk and Grimes attend the Heavenly Bodies Gala on May 7, 2018, in New York City. | Source: Getty Images.
WHY THEY CHOSE THE NAME
The name reminds Grimes of the "main character in a story," and since she and Elon chose it for a special reason, she hopes he "vibes with that."
In a post to social media, Grimes explained that the "X" represents an unknown variable. The next symbol of "Æ" is how she spells Ai in the elven language, which stands for Artificial intelligence and love.
The "A-12" is the precursor to Grimes and Elon's favorite aircraft, the A-71. In the post, Grimes had swapped the numbers around to A-17, but Elon quickly corrected her.
The "A" also stands for Grimes' favorite song "Archangel," and since Elon had to correct her on the "typo," she asked her followers to "forgive any" that she had made. In her defense, Grimes said:
"I am recovering from surgery and barely alive. That was meant to be profound."
ENTERING UNCHARTED TERRITORY
Apart from a successful singing career that includes a Juno Award for Electronic Album of the Year, Grimes also became an advocate for the treatment of female artists in the entertainment industry, and now she is a mom as well.
Following the birth of their son, the 48-year-old entrepreneur confirmed via social media that both mother and son are "all good."
A QUICK GLANCE INTO THEIR HISTORY
The relationship between Elon and the 32-year-old singer also appears to be good following its highs and lows since they went public in 2018.
According to reports, the pair had already been "quietly dating" by the time they casually pitched up together at the Met Gala early in 2018.
When Grimes and Elon suddenly unfollowed each other on social media by August that year, people assumed their relationship had run its course, but two months later, they started following each other's social media accounts again.
Out of the blue, Grimes made her pregnancy reveal on social media early in January this year, and waited until March to confirm that Elon fathered her child.
A FIRST FOR GRIMES BUT NOT FOR ELON
While their newborn son is Grimes' first, Elon Musk already found his footing as a parent during his previous marriage.
Elon is already a father to five sons, sadly, his firstborn son, Nevada, passed away at ten weeks back in 2002 from SIDS.
Please fill in your e-mail so we can share with you our top stories!