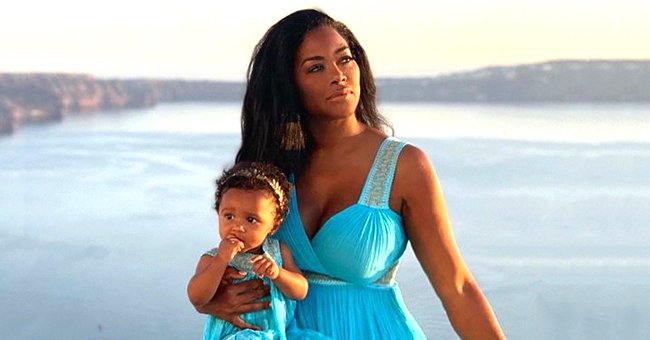 Instagram/thekenyamoore
Kenya Moore's Daughter Brooklyn Daly Wears Cute Dress and Rides Colorful Toy Car (Photo)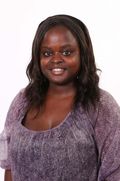 'Real Housewives of Atlanta' stars Kenya Moore and Marc Daly's daughter, Brooklyn Daly, looked adorable in a colorful dress as she rode around in her toy car.
Kenya Moore has her hands full with her one-year-old daughter Brooklyn Daly. The proud mother has shared with her fans some of her daughter's precious milestones.
With her own Instagram account of almost 200 000 followers, fans have been given a glimpse into Brooklyn's life from walking to showing off her adorable dance moves.
Recently, Brooklyn took a break from dancing and running around "Moore Manor" and put her feet up will she rode around the living room in her colorful toy car.
While wearing a ruffled dress, Brooklyn showed off a huge smile as she held onto the steering wheel of her vehicle. The caption shared her excitement as it read, "toot toot."
The photo has received over 15 000 likes on Instagram. One commenter said, "this little girl gets prettier every day! So precious and adorable."
Another fan admitted that the picture had her feeling nostalgic about her own childhood toys and revealed, "omg! This little car took me back!!! It will last forever, Ms. Kenya." Another person also gushed over the toy car.

A fan commented on a photo of Kenya Moore and Marc Daly's daughter Brooklyn Daly sitting in a colorful toy car | Source: Instagram.com/thebrooklyndaly
Since becoming a mother, Kenya's life has become a constant battle of juggling her work schedule and focusing on raising her daughter.
In an interview with US Weekly, she admitted that even though she has a nanny, she still doesn't get a lot of time to herself.
However, she has found the perfect balance by creating a strict schedule that separates her work from her personal life by setting aside specific hours for her tasks, she explained:
"When I'm done with my work, we spend most of our time together with her mom focused on her and not other stuff."
Being a mother to Brooklyn is her greatest pride. She calls her "miracle baby" because she had her at 47-years-old with the help of IVF treatments after years of struggling to conceive.
According to PEOPLE, on her 49th birthday, she reflected on her journey to motherhood and estranged relationship with her husband, Marc Daly and said her daughter been light in her life amid all her turmoil.
Please fill in your e-mail so we can share with you our top stories!