Kenya Moore Can't Get a Word in with Estranged Husband Marc Daly in RHOA Teaser Video & Fans React
A recently-released teaser for "The Real Housewives of Atlanta" sees Kenya Moore struggling to get a word in with her husband Marc Daly and fans couldn't help weighing in. Moore's nemesis, NeNe Leakes, also had quite a shady reaction.
So far, RHOA fans have had front-row seats to Moore's marriage woes on the current season, and it seems like we're far from done. In the new teaser, Daly disregards her comments without even batting an eyelid.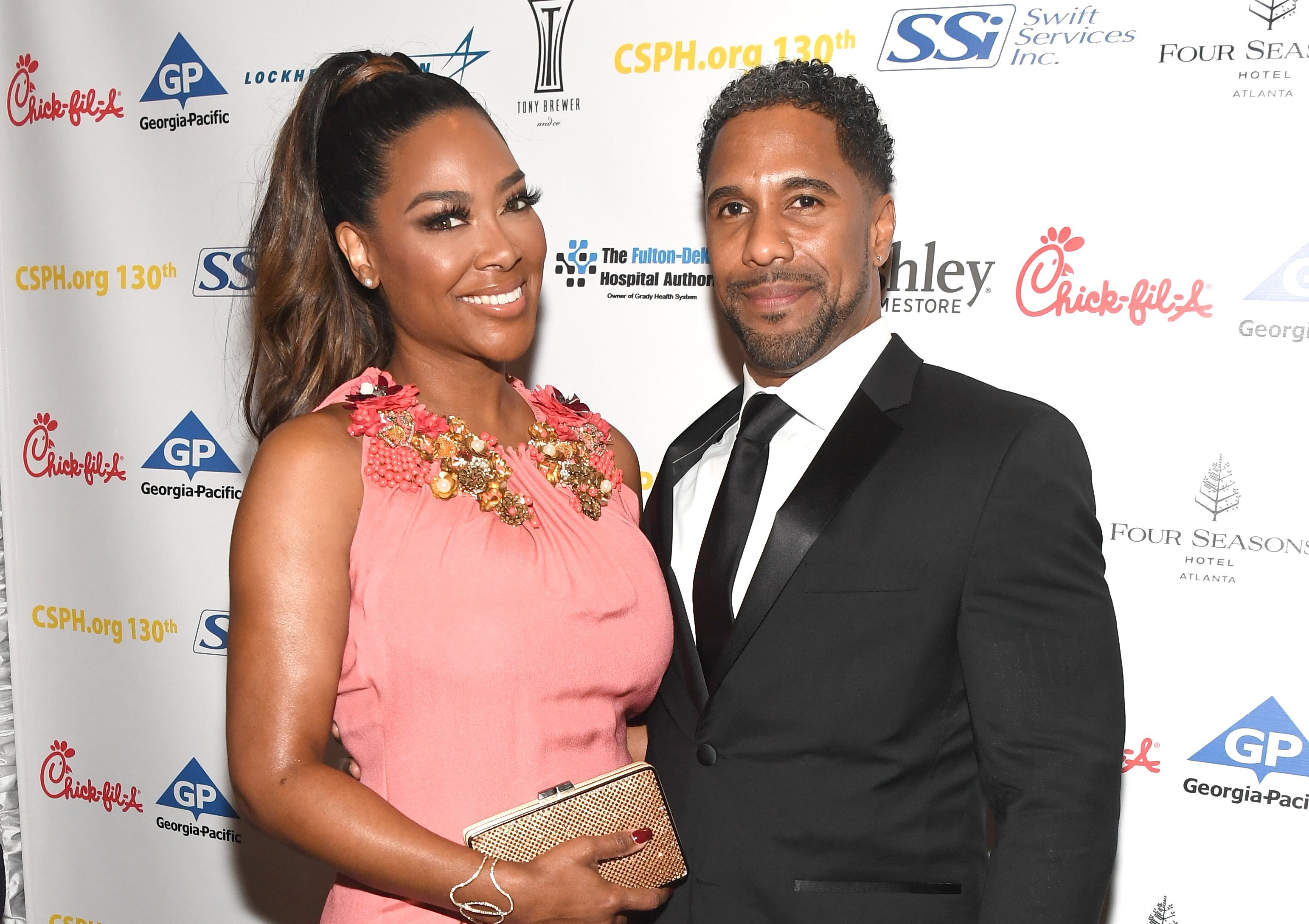 The video, reposted by The Shade Room, appears to show Moore and Daly checking out a space most likely to situate his potential restaurant. The restaurateur didn't look like he wanted his estranged wife's input, however.
She'd like to give her marriage a second chance, but at the end of the day, it takes two to tango
"Let me walk you through my mind," Daly says while pacing across the room and reeling off suggestions for each area. On more than one occasion, Moore tries to chip in some ideas, but the businessman always talks over her.
"I feel like I'm chasing you," Moore tells Daly awkwardly, but he still doesn't slow down. In a confessional, she says to viewers: "When Marc gets excited about something, he has a one-track mind."
"You don't really interrupt." she continued. "You don't really chime in. you just let him do his thing." Fans that saw the cringe-worthy clip couldn't help pointing out Daly's apparent disregard for Moore.

"He don't (sic) like her...at all," one Instagram user concluded. "I'm almost positive what they had was nothing more than an arrangement." Another fan, alluding to Moore's history with her RHOA co-stars, claimed she's "definitely met her match."
Moore's nemesis, Leakes, also joined in with a mocking trail of laugh out loud emojis. Another RHOA fan wrote: "I dislike women like her!! Have all the Mouth in the world for other woman (sic) but can't stand up to her man!!!"

Moore did say in a recent interview that their marital struggles would be difficult to watch on the second half of RHOA's current season. Hopefully, the estranged couple is in a better place than they were during filming.
In the same interview, granted to ET last month, Moore expressed optimism that she and Daly would work out their problems and get back together as one happy family. The couple shares a one-year-old daughter, Brooklyn Daly.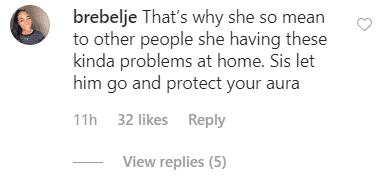 Moore told the outlet:
"We are still apart, but we are better friends now than we have been in a very long time. We're co-parenting great. We are going to be going to counseling soon. So, I'm optimistic… I would like to stay in this marriage because I still have love for my husband."
Moore and Daly announced their separation last September after two years of marriage. Since then, fans have gotten more insight into the couple's challenges, including how they've been inching towards divorce.
During a December episode of RHOA, Moore opened up to co-stars Kandi Burruss and Cynthia Bailey about how she and her estranged hubby were "in a really low place." The former beauty queen didn't seem very optimistic at the time.
Despite their differences, Moore and Daly seem to agree on one thing: that their daughter's wellbeing cannot be compromised. The estranged spouses came together last November to throw a fun birthday bash for Brooklyn.
Moore seems to be making it clear that she'd like to give her marriage a second chance, but at the end of the day, it takes two to tango. In the meantime, fans will continue to watch as the fate of Moore and Daly's union unfolds.