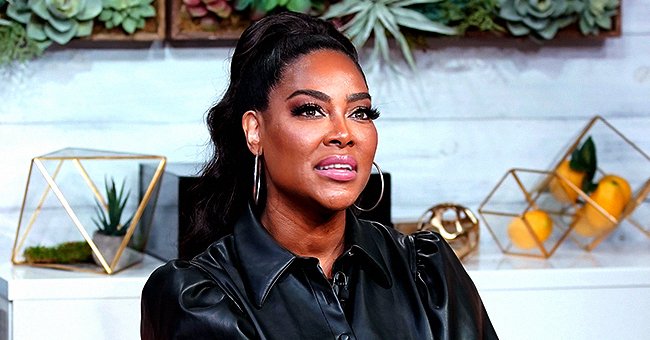 Getty Images
Kenya Moore Opens up about Difficulties She's Facing in Her Marriage to Marc Daly in Latest RHOA Episode

After Kenya Moore announced that she'll be separating from her husband, Marc Daly, fans are now getting to see some of the difficulties that might have led to that decision.
During last Sunday's episode of "The Real Housewives of Atlanta," not only did Kenya open up about her marriage woes, but we also got to see a cringeworthy moment between her and Marc.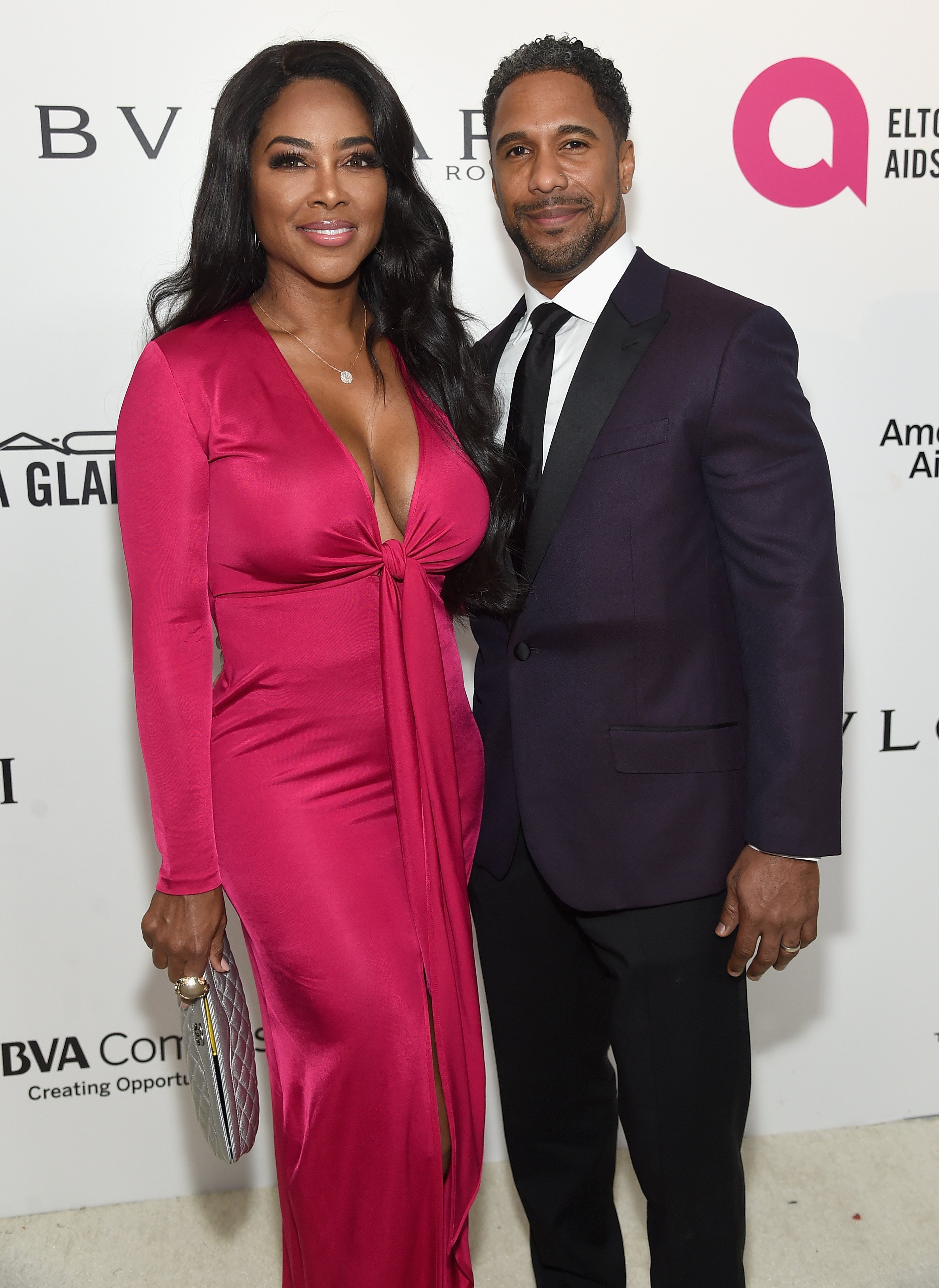 Kenya Moore & Marc Daly at the Elton John AIDS Foundation's Academy Awards Viewing Party in California on Mar. 4, 2018 | Photo: Getty Images
The reality star revealed that her husband was only at their Atlanta home every seven to ten days. Most of the time, she claimed, Marc was attending to his restaurant in New York City, and even when he was home, his attention was more on their daughter Brooklyn Daly.
Kenya tried discussing plans for Marc to open a restaurant in Atlanta, but the latter completely ignored her
"I waited 'til 47 years old to have a child, but now I'm like, 'I have this, and I have this husband,'" Kenya reflected. "So, how do I make my household work now?"
BABY IN THE BED
The former beauty queen also got candid with her cousin Che who visited while Marc was away. Che asked how everything was, and Kenya's response was a cry for help:
"It's been difficult, Che. Being here by myself, now more than I've ever been... It's just been like a strain on the relationship… We haven't had any alone time in a long time… Marc doesn't even like the baby [Brooklyn] not to be in the bed with us."
WISHING FOR THE PAST
"When Marc does visit, we rarely have date night," she added in a confessional. "His sole focus is the baby and less on our relationship."
Kenya painfully recalled the early days of their relationship when Marc would send flowers and sweet messages. "And now, am I a little jealous because he puts so much attention on Brooklyn?" she wondered.
"I want my daughter to have all the love in the world from her dad, but I want some too!" she continued.
WATCH & CRINGE!
During Sunday's episode of the Bravo reality series, fans also got to see Marc criticizing Kenya's cooking in the kitchen. The restaurateur called her refrigerator a "college dorm refrigerator" because she had no eggs for breakfast.
During one particularly embarrassing moment, Kenya tried discussing plans for Marc to open a restaurant in Atlanta, but the latter completely ignored her, preferring to goof around with Brooklyn.
TROUBLE IN PARADISE
Back in September, Kenya and Marc, who got married in 2017, shocked fans with the news that they were going their separate ways. Before then, the couple had been the image of marital bliss, so the news was entirely unexpected.
Despite their troubles, however, Kenya and Marc seem to agree on one thing: that their daughter comes first. The haircare entrepreneur even had fans confused recently when she shared a photo of Marc.
Kenya, however, did not post the image to her Instagram account. It was a cute snapshot of Marc and Brooklyn and Kenya shared it via the one-year-old's page.
While the picture does not signify that Kenya and Marc are getting back together, we wish them the best and hope both parties can agree to do what is best for everyone involved, especially baby Brooklyn.
Please fill in your e-mail so we can share with you our top stories!