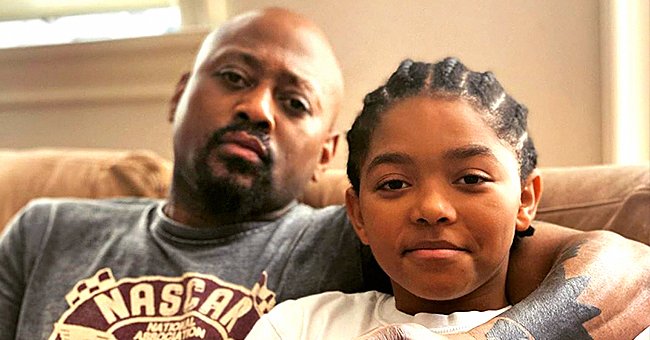 Instagram/lovekeishaepps
Omar Epps' Wife Keisha Shares Selfie with Son Amir Who Looks like His Dad

Keisha Epps, the wife of popular actor Omar Epps, took to her Instagram account to share a beautiful picture of herself with her son, Amir.
A former member of the music group "Total" and the wife of actor Omar Epps, Keisha, took to Instagram to share a stunning Sunday picture with her son, Amir. The two struck a pose wearing their nose masks. Keisha captioned:
"Yesterday's scoot & walk photo. No filter, no lashes...I mean none! Just me, my Sun & nature..."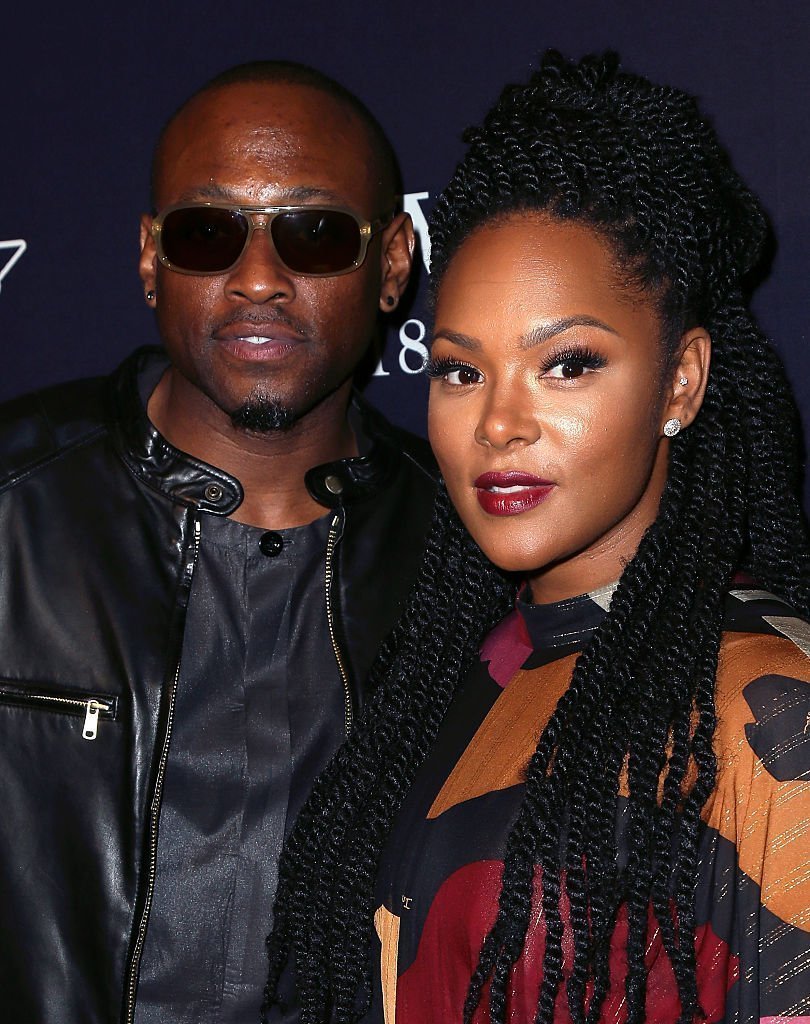 Actor Omar Epps and wife Keisha Epps attend the Hollywood Domino & Bovet 1822's 8th Annual Pre-Oscar Hollywood Domino Gala & Tournament at Sunset Tower Hotel | Photo: Getty Images
The 48-year-old crouched beside her son with most of her face hidden behind her blue mask while a black scarf tied back her hair.
Keisha dressed in a long-sleeved snake printed outfit while her son, Amir, was dressed in a pastel blue t-shirt with his nose masks pulled down to his jaw, showing off his adorable face.
Keisha's fans and followers responded to her caption, reassuring her that she was still stunning without any makeup. Some comments noted how good looking the young boy was.
Aiyanna hit a milestone that every parent longs to celebrate.
Keisha and Omar met for the first time in 1992, and they soon started dating. Fortunately, they broke up shortly after but reunited and tied the knot in 2006. They have since been together for over a decade.
Many people started to take note of the happy couple and their long-lasting marriage. They soon began asking the happy couple what the secret of staying together was. The actor said:
"For us, we just took breaking up off the table. That changed the whole dynamic of how we argue, solve problems, everything."
The actor confessed that they always knew that there was no walking away, which helped them walk through tough situations easily. He emphasized that many couples might love each other, but they soon stopped liking their partners.
Omar said that he very much liked Keisha and described the emotion as a cute and innocent kind of love. In 2004, their bond only solidified some more when they welcomed their daughter, K'Marie. Three years after, their son, Amir, came into the picture.
Keisha is also a proud stepmother to Aiyanna, Omar's daughter, from a previous relationship. The love birds often attend social events nearly attached at the hip, and always look stunning.
In May 2017, their oldest daughter, Aiyanna, hit a milestone that every parent longs to celebrate. She graduated from high school, and her parents could not be happier.
Keisha and her long-time beau have built a beautiful family together after so many years, and they never hesitate to show off their lovely kids.
Please fill in your e-mail so we can share with you our top stories!