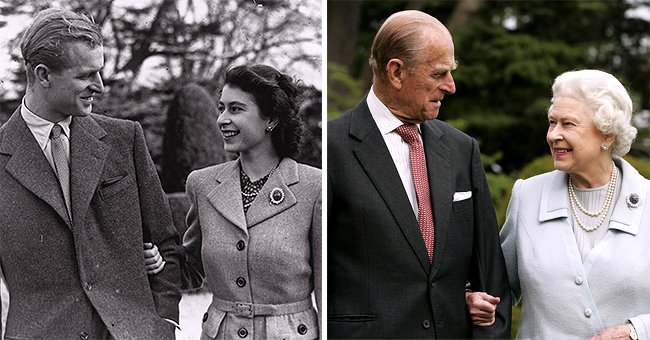 Getty Images
Vanity Fair: Queen Elizabeth Was Only 13 When She First Met Her Husband Prince Philip

Queen Elizabeth II has been Queen since she was just 25 years old. By that time, she'd already known her husband for 12 years and was four years into her marriage.
Queen Elizabeth II and Prince Philip's relationship is one of the longest-running in British royalty, encompassing over seven decades. It rivals most regular marriages, too.
Yet the Queen and her husband only tied the knot eight years after they met. Of course, Elizabeth was still a teenage princess when she first laid eyes on her future partner.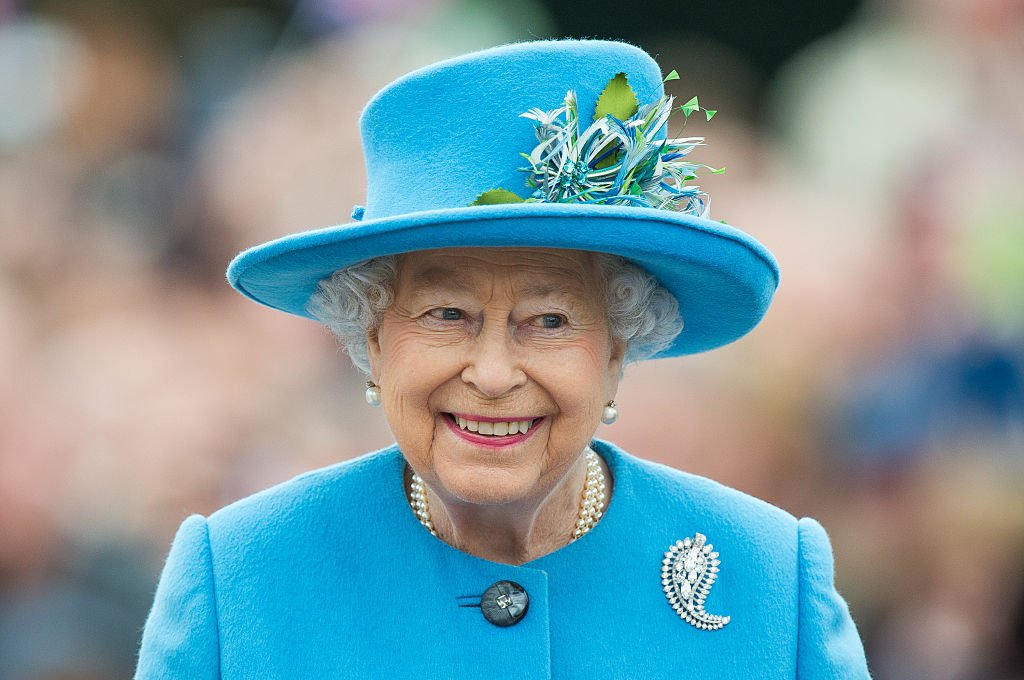 Queen Elizabeth II tours Queen Mother Square on October 27, 2016 | Photo: Getty Images
HOW THE QUEEN AND PHILIP FIRST MET
At just 13, Queen Elizabeth II was already taken by Prince Philip when the two met a few days ahead of the Second World War. Christopher Warwick, a royal historian, shared details with Vanity Fair last week.
The year was 1939. Then 18 years old, Prince Philip was tasked with entertaining the young Princesses, Elizabeth and Margaret, at the Britannia Royal Naval College in Dartmouth.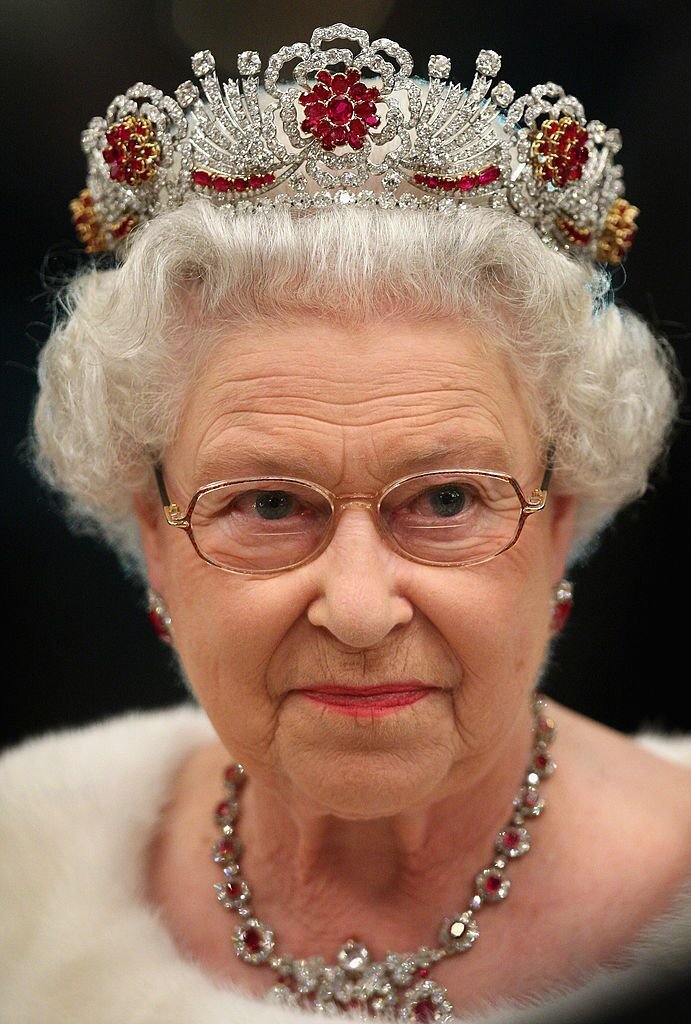 Queen Elizabeth II attends a state banquet at Brdo Castle on the first day of a two day tour of Slovenia on October 21, 2008 in Ljubljana, Slovenia | Photo: Getty Images
A SMITTENED PRINCESS ELIZABETH
The two girls were accompanying their parents King George VI and Queen Elizabeth on a visit to the college during measles and chickenpox outbreaks.
After Philip played with train sets with the girls, he reportedly said, "Let's go and jump the nets on the tennis courts." So the trio went outside and had more fun.
Warwick writes: "And Princess Elizabeth was just overwhelmed [by Philip] really. Her governess, Marion Crawford, recorded [in her diary] that Elizabeth said, 'See how he jumps.' "
ELIZABETH'S TEENAGE CRUSH
The Queen's crush blossomed — despite being third cousins through Queen Victoria. The following weekend, Philip joined the girls on the King's yacht to share meals.
Crawford spilled how the future Queen doted on a fair-haired, blue-eyed Philip. His uncle, Lord Louis Mountbatten, noticed the young girl's admiration and hoped something would come out of it.
The King, however, was unimpressed by the young cadet. It mattered little, as Elizabeth had supposedly made her mind up, based on comments from the people who were around her.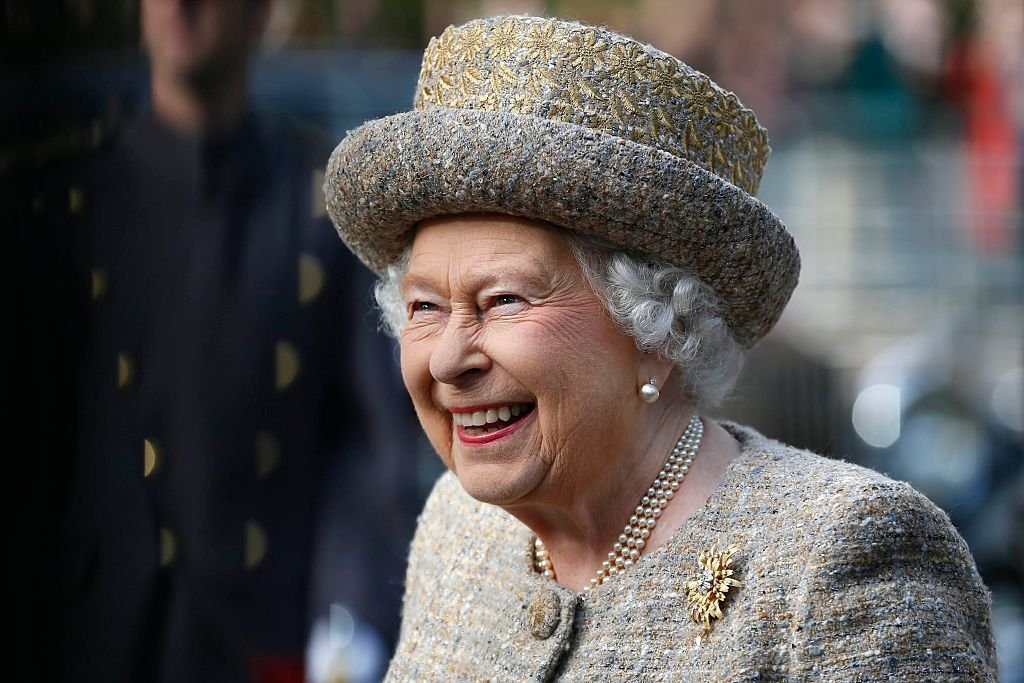 Queen Elizabeth II smiles as she arrives before the Opening of the Flanders' Fields Memorial Garden at Wellington Barracks on November 6, 2014 | Photo: Getty Images
PHILIP COMES AROUND
Philip himself didn't seem to have a mutual interest until later on. By 1947, the pair were engaged, blissfully unaware that five years later, the Princess would become the leader of Britain's monarchy.
Even if she was a future Queen, Elizabeth II had to meet the family of her new mate like anyone else. In April 2020, Prince Philip's cousin, Lady Pamela Hicks, recalled early memories.
Hicks, 90, spoke of how Queen Elizabeth was "patient" and "kind" with her new mother-in-law, Princess Alice of Battenberg. The latter stayed with the married couple for her final two years before dying in 1969.
QUEEN CELEBRATES IN ISOLATION
As for Prince Philip, the Duke of Edinburgh decided to retire in 2017 after years of performing his royal duties. Still, he released a statement when the coronavirus pandemic reared its head in 2020.
The Prince and his wife went into isolation like the rest of the population. All celebrations, including the Queen's 94th birthday on April 21, were canceled as she remained at Windsor Castle.
According to the Daily Mail, royal aides set up video calls allowing Her Majesty to communicate with her children, grandchildren, and great-grandchildren to wish her a happy birthday.
Please fill in your e-mail so we can share with you our top stories!