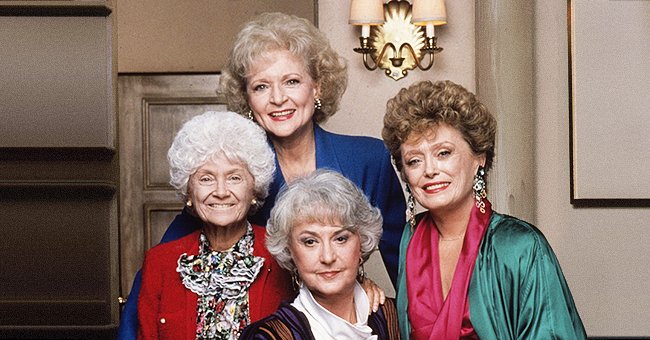 Getty Images
'The Golden Girls,' 'I Love Lucy' and Other Classic TV Shows to Watch during Quarantine
While the lockdown continues, here are some classic TV-Shows that can be watched alone or with family members.
There is a joy that comes with revisiting old movies and television shows that formed part of one's formative years. While there is quite a lot of recent television shows that one can watch while staying at home during this lockdown, there can be a craving for the classics.
Below are some television shows that were fan favorites during the time they aired and even now. Some of these shows paved the way for new series and are a delight to watch.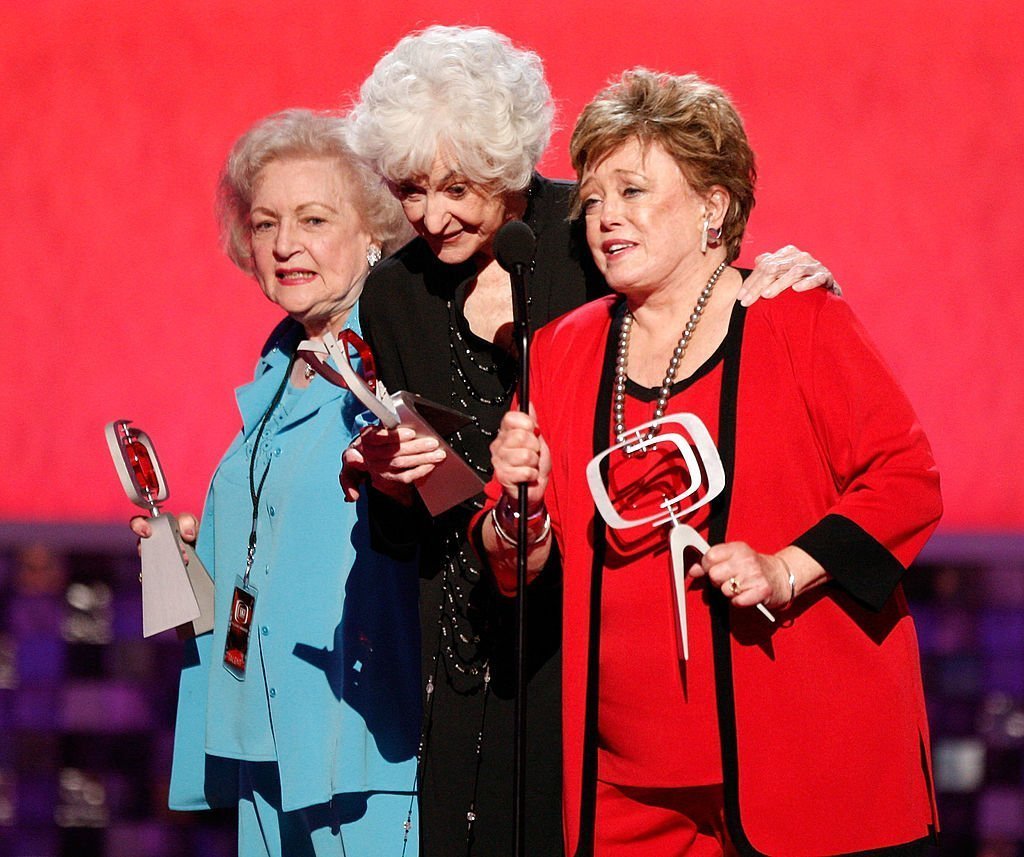 Betty White, Bea Arthur, and Rue McClanahan accept the Pop Culture Award | Source: Getty Images
"THE GOLDEN GIRLS"
"The Golden Girls" is an American television sitcom that follows the lives of four older women who were friends and lived together in a house in Florida Miami. The show featured iconic actresses: Betty White, Estelle Getty Rue McClanahan, and Beatrice Arthur. Speaking of the show, Betty White said:
"It was the best script that I'd read, maybe, in life. You get so many bad scripts sent your way in this business, so many dogs. And I shouldn't use that term because I love dogs."
The show had over 180 episodes and was on air for seven seasons. Winning multiple awards over the years, it was a fan favorite as it detailed how four women tried to figure out their way in the world while dealing with personal issues.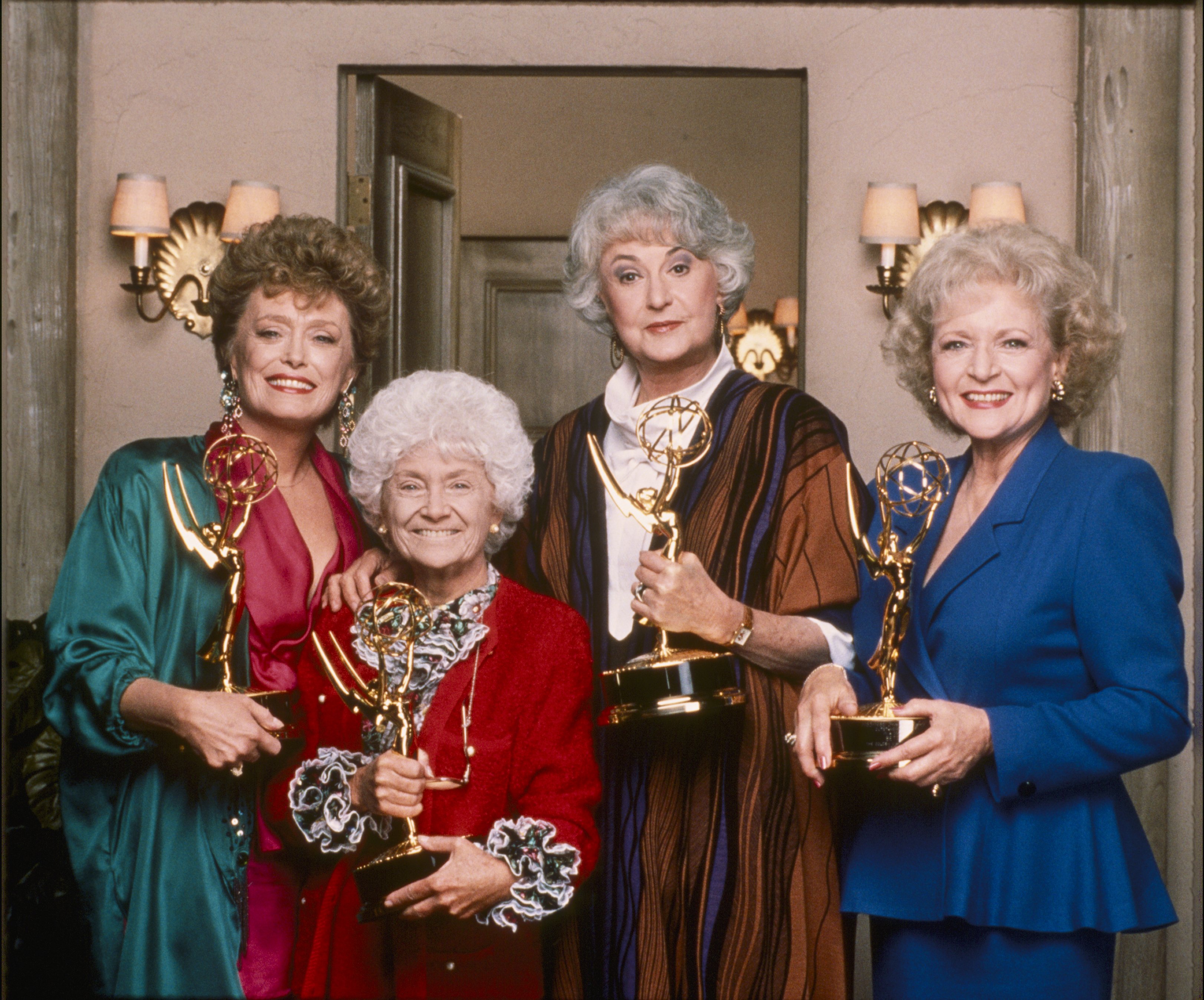 Rue McClanahan, Estelle Getty, Bea Arthur, and Betty White with their Emmys for Outstanding Lead Actress in a Comedy Series | Source: Getty Images
"I LOVE LUCY"
If in need of a television classic that is light, funny and enthralling, then "I love Lucy" is an exciting fit. The sitcom aired for six seasons and followed the lives of a newlywed couple trying to navigate marriage life.
Fans can visit any of the movie streaming platforms to see more.
With quirky conversations and the continuous humor between Lucy and her husband, "I love Lucy" was the first television show to feature an interracial couple.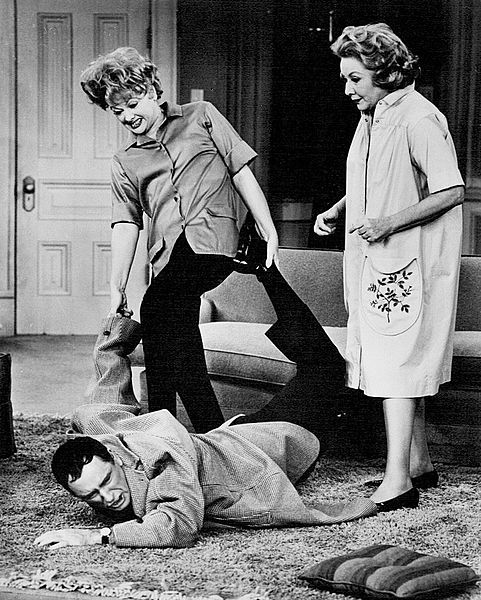 Lucille Ball and Vivian Vance from "I Love Lucy" show. | Source: Wikimedia Commons
"BEWITCHED"
"Bewitched" is another funny television sitcom and a perfect fit to watch during this period of quarantine. The series follows the life of a witch named Samantha, who marries an ordinary mortal man.
The sitcom follows Samantha's troubles to be the perfect suburban wife to her husband, New York ad exec, Darrin Stephens. While Darrin tries to help Samantha do without her powers, she tries to be a perfect wife to him.
Elizabeth Montogomery, who played the role of Samantha, was pregnant during the first season, and her pregnancy had to be written into the series, which aired for eight episodes.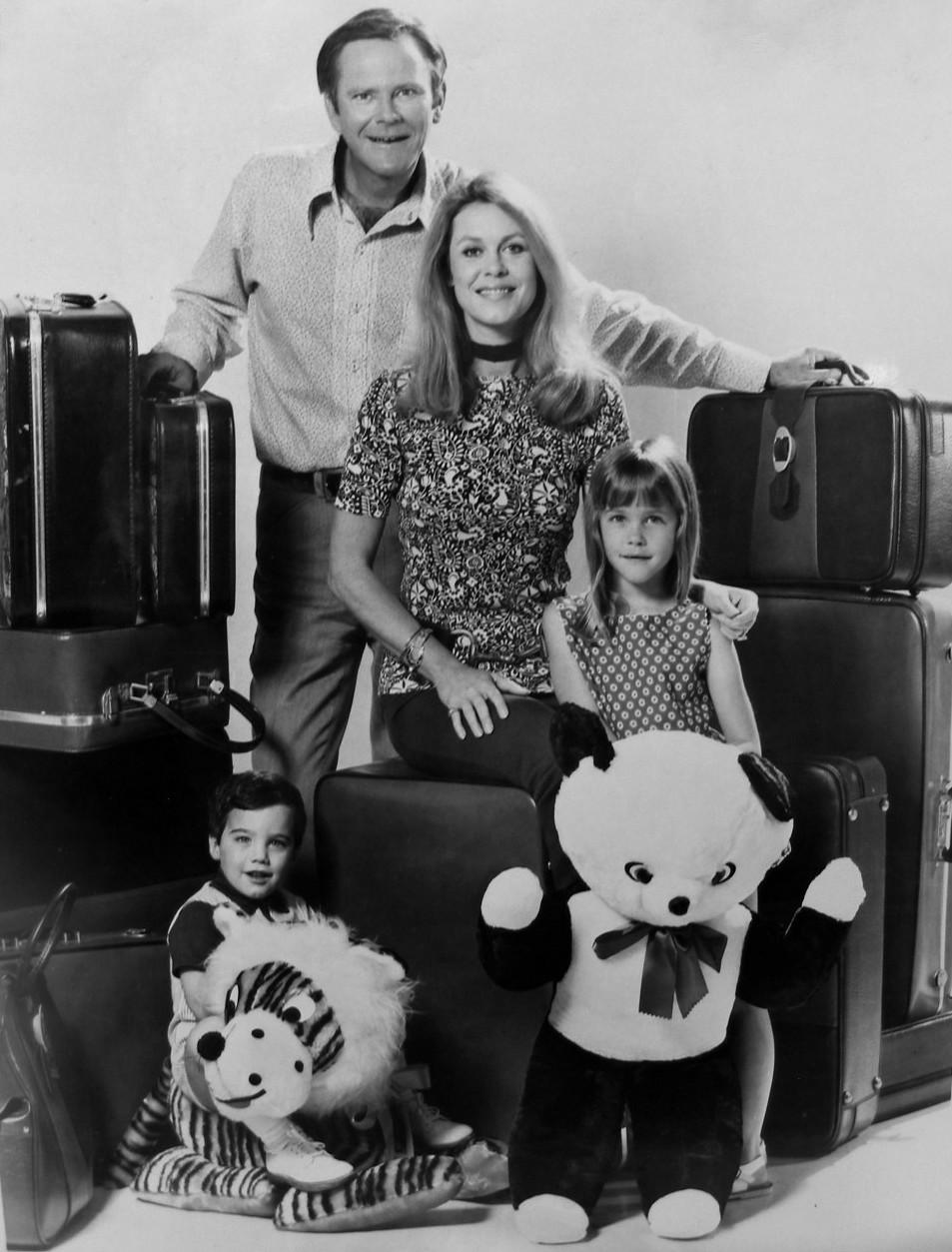 Cast photo of the Stephens family from the television program Bewitched. | Photo: Wikimedia Commons
OTHER BINGE WORTHY CLASSICS
Some other binge-worthy classics include "The Simpsons," which aired for 30 seasons, and while it is a classic, it has been on for quite a long time, making it one of the longest-running animation series.
For mystery lovers, "Murder, She Wrote" is a television classic that would be enjoyed as it follows the life of an amateur female detective who uses her uncanny ability to catch a high number of criminals.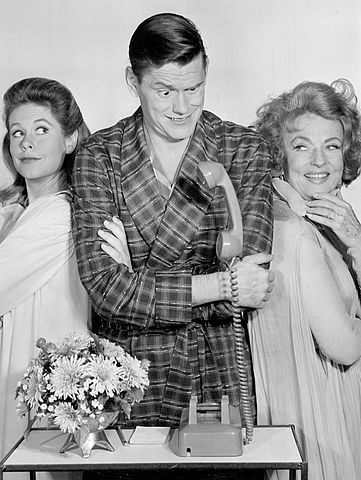 Elizabeth Montgomery, Dick York, and Agnes Moorehead from "Bewitched" in 1964. | Source: Wikimedia Commons
Some others include but are not limited to "The Twilight Zone," "The Wonder Years," and "Perry Mason," among others.
While there are many more classic television shows that are not listed here, fans can visit any of the movie streaming platforms such as Netflix, Hulu, Amazon, among others, to see more of these fantastic series.
Please fill in your e-mail so we can share with you our top stories!