TI's Wife Tiny Harris Shows off Dance Moves in New TikTok Video and Fans Praise Her
Reality star Tiny Harris showed off her sleek dance moves in a recent Tik Tok video, and fans couldn't get enough of her!
"Xscape" star Tiny Harris showed fans, "who's the boss!" in a new video she shared on Instagram. The entertainment mogul got in character as she expertly brought on her A-game to the delight of her 6.3 million followers.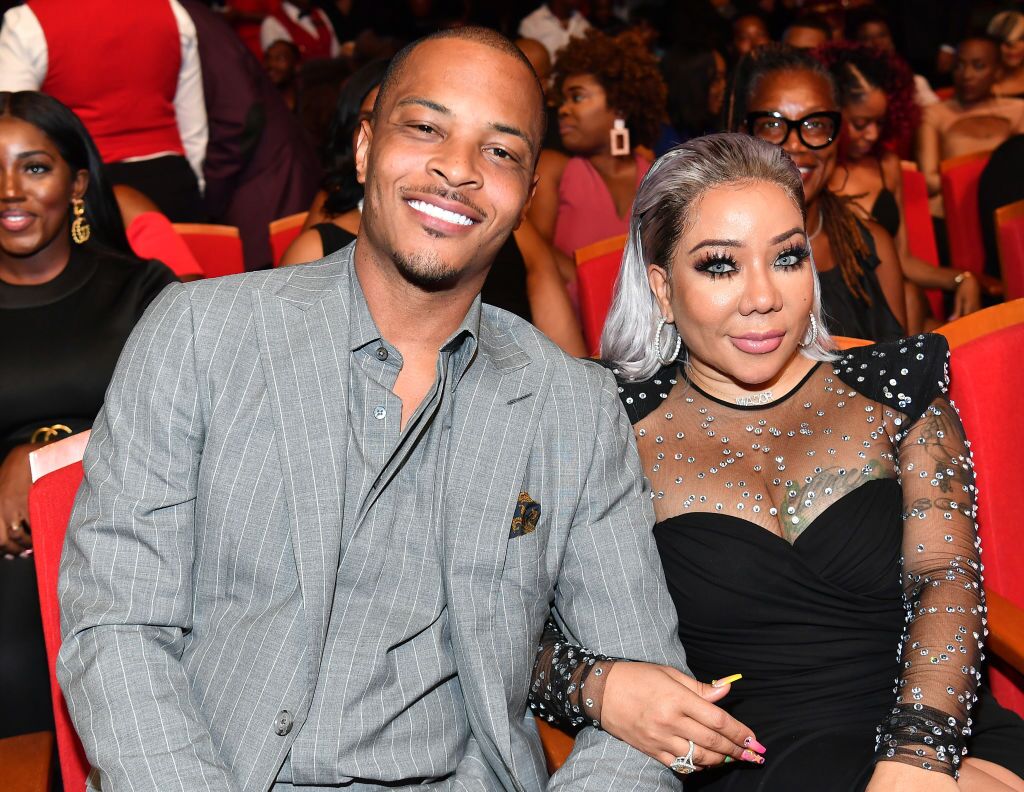 TINY'S GOT MOVES!
In the video, Tiny looked like she was standing in a section of her home clad in a black tank top with matching fitted pants. The R&B star had her hair done in blonde braids as she deftly moved her body to Lyrica Anderson's song. 
Fans were all over TI's wife in the comments, and they wasted no time in cheering her and showing approval for her moves.
Someone admired: "C'mon Tik Tok Queen." Another supporter shared: "Okkkk ms Tiny got the moves." A third fan added: "Get it, mama Harris." Another fan mentioned: "This is where Heiress got her money from."
TINY'S LOVE TIMELINE 
The "Off the Hook" crooner is famous for her music, but she is also known for her marriage to star rapper, T.I Tip Harris. The two have been together for a long time and have faced some tumultuous times that almost put an end to their union.
Also in 2017, things seemed to have simmered between the star couple.
Tiny and Tip met in 2001, and at the time, she was already a successful artist while TI just started his music career. They stayed together, and in 2010, the stars made it official in a lavish Miami ceremony. 
MARRIAGE CHRONICLES 
After the "Live Your Life" rapper got released from jail, the couple launched their family reality show, "TI & Tiny: The Family Hustle." On the VH1-produced show, fans were able to get a detailed view of the couple's tumultuous union.
The "Whatever You Like" crooner was accused of cheating a couple of times. In 2016, they had Heiress, their third child together. In the same year, Tiny filed for divorce, which was followed by the end of their show in 2017.
STAYING STRONG 
Also in 2017, things seemed to have simmered between the star couple as fans got wind of their reconciliation. Once in an interview, TI shared the secret behind their strong union despite their ups and downs. He explained:
"The key to staying together, this is the secret… Here it is: Don't go nowhere. That's as simple as that."
The A-lister believed that in long-standing marriages, there were times where lovers "hated each other's guts." And for him, the key is not to drift apart and choose to stay together.