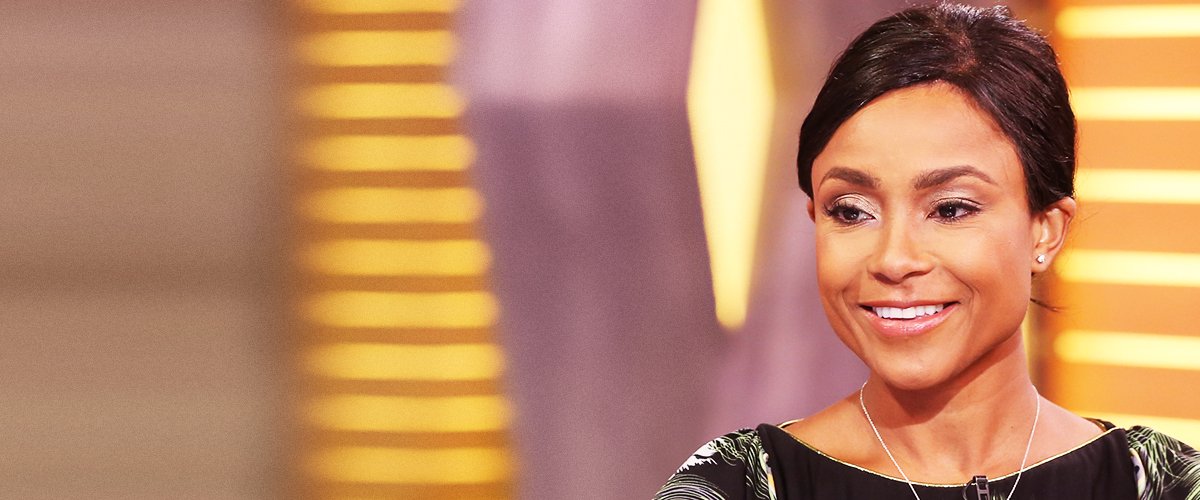 GettyImages
Dominique Dawes Is a Doting Mom-Of-Four, Including Twins She Welcomed after Miscarriage
Dominique Dawes was part of the "Magnificent Seven" team of gymnasts that won gold at the 1996 Summer Olympics for the first time in U.S history. And although it was an impressive feat, Dawes believes motherhood is harder than the Olympics.
Dominique Dawes was 20 years old when she made history at the 1996 Summer Olympics when she became the first African American to win an individual Olympic medal in artistic gymnastics.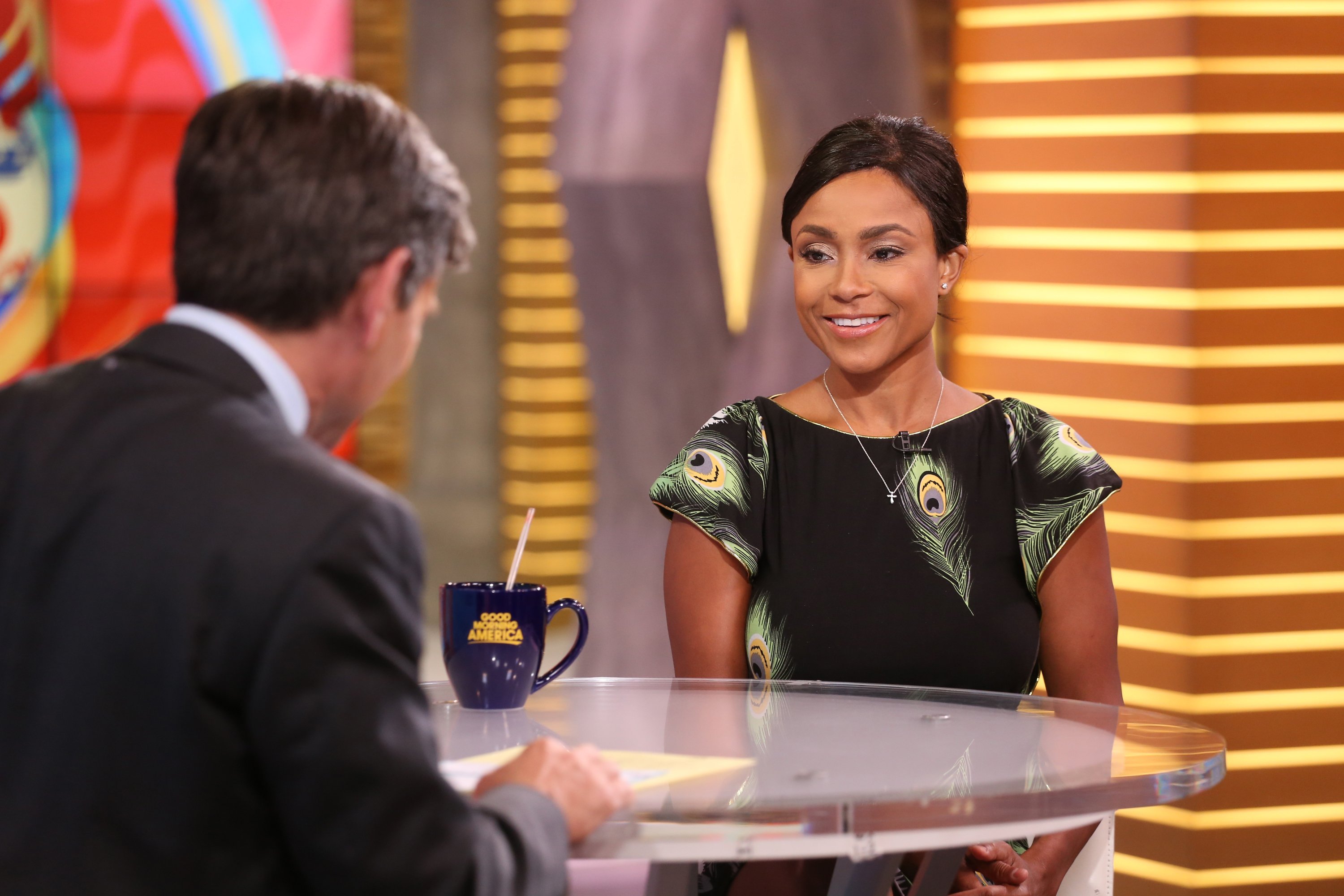 1996 Olympic gold medal winner Dominique Dawes is a guest on "GOOD MORNING AMERICA," 8/8/16 | Photo: GettyImages
On top of that, she and her teammates became the first gymnastic team to win a gold medal for the United States in the women's team competition.
She was also the first gymnast since 1969 to place first in every event at the 1994 National Championships, a feat that Simone Biles would repeat two decades later.
Dawes explained in her post that she had lost a baby in the uterus.
Dawes, now 43 years old, has many more accolades and medals in her bag, but for her, nothing compares to the feeling of being a mother of four adorable children.
DOMINIQUE DAWES' FAMILY
Dawes married Jeff Thompson, a Catholic schoolteacher, in 2013. They are the proud parents of four adorable kids, daughters Kateri, 5, and Quinn, 3, and 2-year-old twins Lincoln and Dakota—a boy and a girl.
Although Dawes is a stay-at-home mom, she didn't ditch her work altogether. She has worked as a motivational speaker, has appeared on Broadway, and was co-chair for President Obama's Council on Fitness, Sports and Nutrition in 2010.
Still, her kids and their wellbeing became her number one priority, and as she stated in an interview with "TODAY," Dawes believes her 18 years as an athlete helped her be a better mom.
Dawes explained that as a gymnast, there are always days when exhaustion seems to be taking over, but athletes have to refocus on the goal they are striving for.
"As an athlete, my goal was always to qualify for the Olympics or get a scholarship or win a gold medal," she continued. "But as a mom, my goal is to make sure I have happy, healthy children."
MOTHERHOOD IS HARDER THAN THE OLYMPICS
When asked in what ways is being a mom harder than training for the Olympics, Dawes explained that while training, she only had to worry about herself and her condition.
Whether it was completing her assignments at the gym, dealing with anxiety, or listening to her coach to improve both mentally and physically, Dawes only had to focus on her wellbeing.
Being a mom, on the other hand, not only involves someone else's wellbeing, but the difficult task of accepting that are things that are out of her control, as she explained:
"You have to learn to let go. And that is very difficult for many gymnasts because gymnasts tend to have a controlling nature and a level of perfectionism."
As a mom, Dawes has learned to let go of that nature of perfection because, she joked, the minute she enters her house, the "mini-tornadoes have taken over."
"I've had to learn to let go of that and be patient and keep focused on the most important thing: having happy, healthy children," she stated.
Dawes has come to accept that sometimes her house and her car will be a mess, and her kids will be whoever they want to be. So, she had to learn to work with them instead of fighting with them.
RAISING HEALTHY KIDS
As a former athlete and advocate for the health of children, Dawes leads by example as she instills an active lifestyle in her four kids.
"When it comes to making smart decisions with our health, we need to start encouraging, empowering, and inspiring parents on recognizing that they are their kids' first role model," she said in 2017.
Dawes' children are, by nature, always energetic, so she doesn't have to put a lot of effort into making them move.
However, when it comes to their alimentation, she makes sure to buy healthy snacks and teach them the benefits of eating vegetables with exciting activities such as having a small vegetable garden they tend to.
ABOUT HER KIDS FOLLOWING HER STEPS
For a while, Dawes was reticent to the idea of her daughters following her steps into the world of gymnastics, because she knows the huge commitment and emotional toll that it takes.
But as time passed, the proud mom realized that, if her daughters want to try out their abilities, it doesn't necessarily have to strive to be Olympic athletes.
"My daughters can be in the sport and possibly even compete and receive some beautiful benefits," she told "TODAY."
Dawes mentioned that the flexibility, coordination, and conditioning that are taught in gymnastics are a strong foundation for anyone.
Dawes claimed the only balance she needs is her kids knowing that faith comes first, family comes second, and the rest comes afterward.
OPENING UP ABOUT A MISCARRIAGE
In 2017, Dominique Dawes and her husband received overwhelming support from people on social media after she took to Facebook to share a deeply personal issue: she had a miscarriage.
Dawes explained in her post that she had lost a baby in the uterus and that after hearing the sad news, she decided to let the miscarriage take place naturally.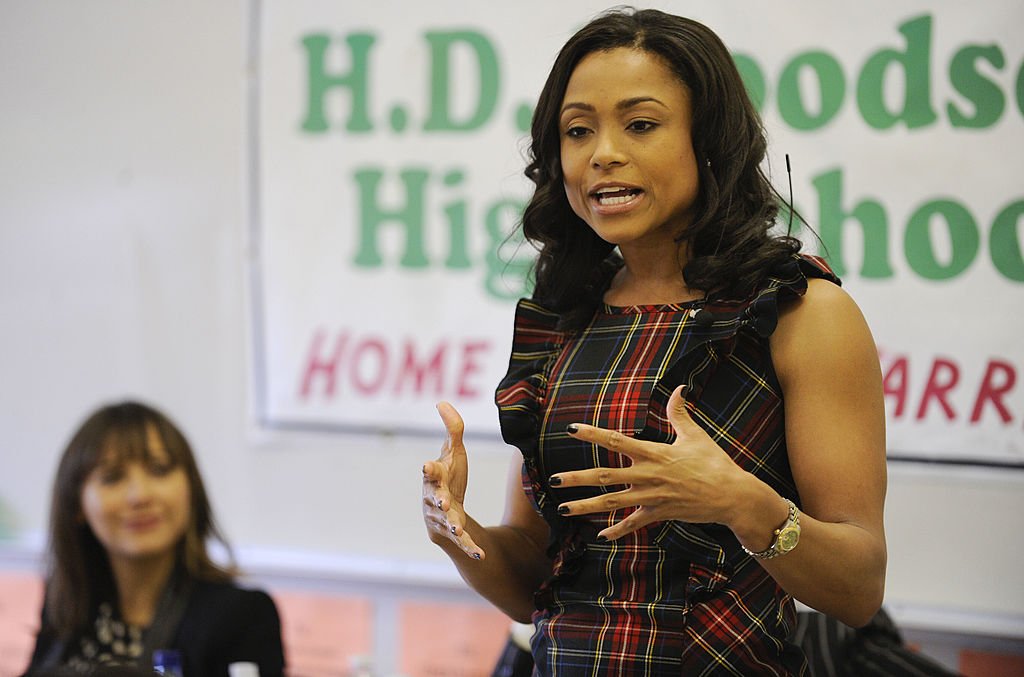 Dominique Dawes visit Woodson High School on March 30, 2011 in Washington, DC. | Photo: GettyImages
At the time, Dawes was only a mother of two, and she explained she shared her story, hoping to let other women going through similar situations that they were not alone.
"I know this is TMI — but I want women out there to be aware that there is no exact science to this all, and always ask as many questions as possible," Dawes wrote and added:
"I'm home now waiting to fully complete the miscarriage and have a renewed sense of God's love."
Nine months later, Dawes surprised fans when she announced on her birthday that she was pregnant with twins. The outpour of love and blessing was, once again, overwhelming.
Please fill in your e-mail so we can share with you our top stories!