Simone Biles and Longtime Boyfriend Stacey Ervin Jr's Touching Love Story
Simone Biles and her boyfriend have an excellent relationship that many people wish for. Here is a glimpse into how they met and how they have retained their friendship over the years.
Love is a beautiful thing, especially when it is done with the right person. Having a peaceful relationship helps one to make brilliant decisions, and the glow associated with it cannot be denied.
Simone Biles and her longtime boyfriend Stacey Ervin have been together for quite a while, and the two keep serving relationship goals to those who follow them.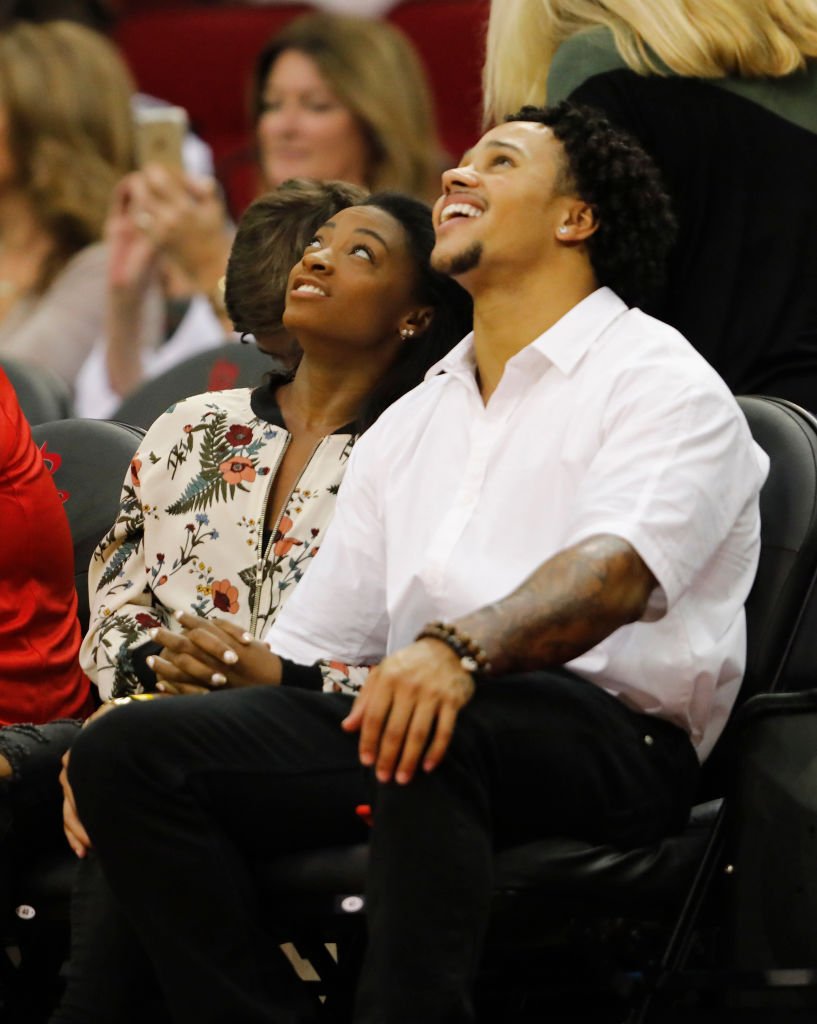 A LASTING FRIENDSHIP
Before there was any romantic allure in Simone and Stacey's story, the two had been friends for quite a while. Recalling an incident, there was a time the budding gymnast barged into her coach's office and, said:
"A boy she was not calling her boyfriend, but whom she would kill if he started dating anyone else, had just had his ears pierced."
At the time of the statement, Simone and Stacey had not started dating, but they had been close for almost three years. That friendship is still retained in their relationship to this day.
THEIR FIRST DATE
On their first date, Simone recalled that Stacey had taken her to a Sushi place even though she hated Sushi. She expressed that she loved the date as it helped her come out of her comfort zone.
She missed him a little more that period.
Following their date, the two became official and decided to go public with their relationship in a subtle manner. Taking to Instagram, the 22-year-old shared a picture of herself and Stacey.
HE IS HER BIGGEST FAN
As it is with relationships, most times, partners are usually the biggest fans of their significant other, and Stacey, who is also a gymnast, takes it up a notch.
One time, while watching her floor routine at the World Championship he was recorded yelling in front of the TV saying, "That's what I'm talking about! Let's go!"
He is known to gush over his girlfriend as often as he can. And the two of them ensure that they leave romantic messages for each other on their social media pages with Simone calling him the man of her dreams.
The two who first met in 2014 have been keeping it strong for the past six years and have resolved to cheer each other on for as long as they can.
When the news of Simone's brother allegedly shooting three people made the headlines, she expressed that she missed Stacey a little more that period as they were in different places.
Simone and Stacey's relationship have been nothing short of impressive as they continuously make it known to the world that the love they have for each other is rooted in the deepness of what love entails.
From going on vacations to birthday wishes and just generally dousing each other in love, the two have proven that love is truly a beautiful thing.