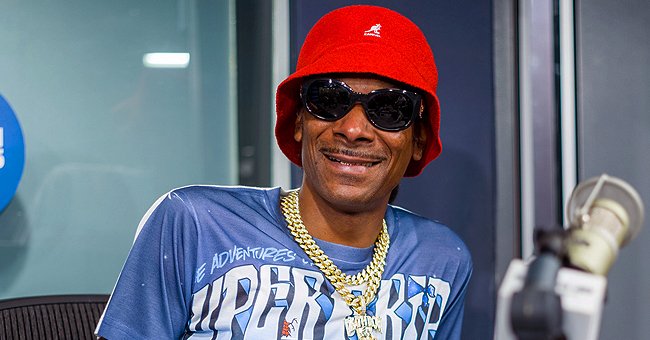 Getty images
Snoop Dogg's Daughter Princess Broadus Stuns in White Lace Dress and Black Heels (Photo)

American rapper Snoop Dogg's only daughter, Cori Broadus, stole hearts in a white lace dress and black heels, in homecoming photo.
Cori Broadus, daughter to a famous rapper, Snoop Dogg, is growing up into a beautiful woman. The 20-year-old recently took to her Instagram story with a gorgeous photo of herself in a lacy white dress topped off with black high heels.
She stood with her arms in front of her, clutching an equally white purse. "Homecoming," she tagged the post.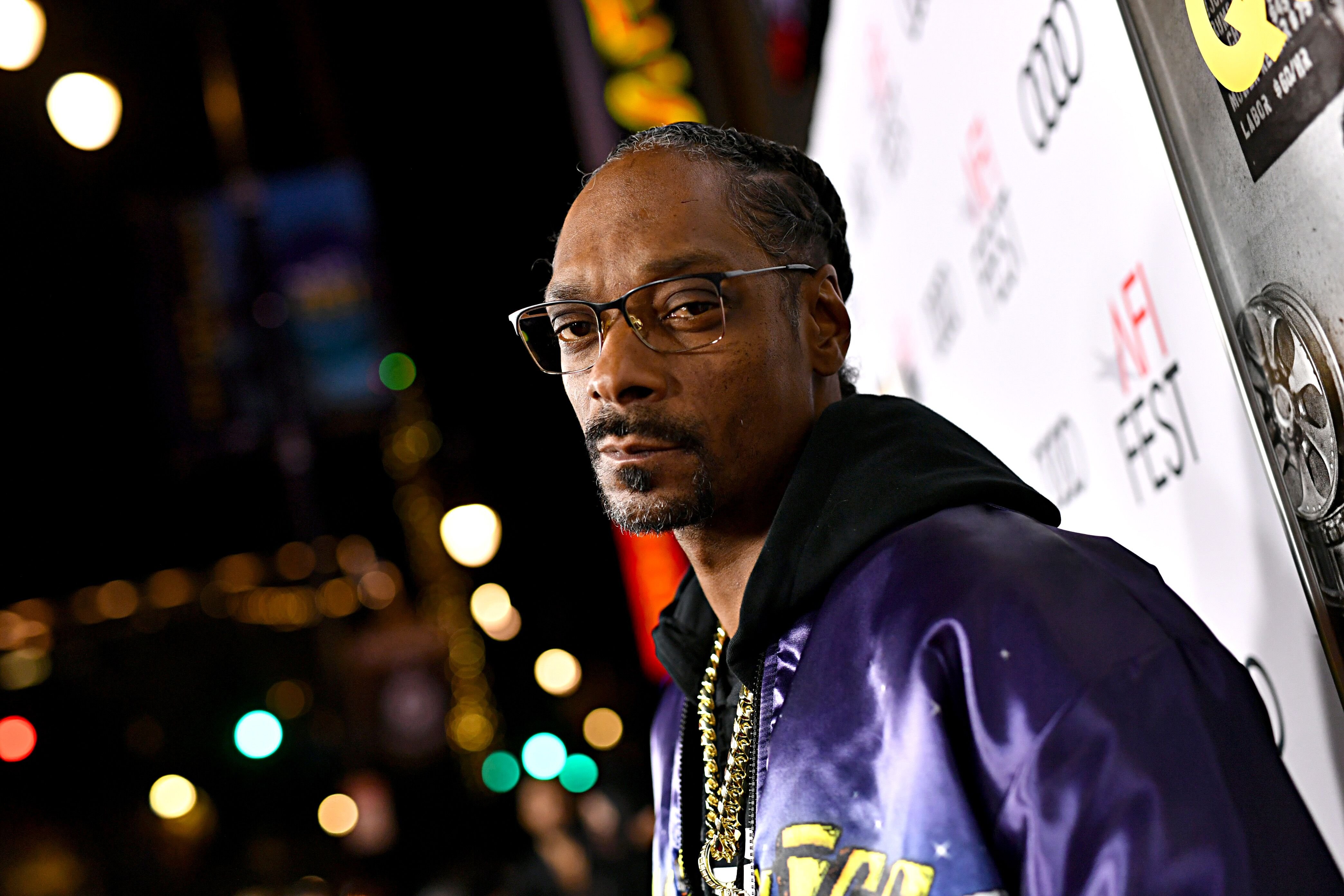 Snoop Dogg at the after party for the premiere of "Queen & Slim" at AFI FEST 2019, Hollywood on November 14, 2019.| Photo: Getty Images
Cori is Snoop Dogg's only daughter with his wife, Shante Taylor. They have two other boys and have been together since 1997.
They reportedly met and started dating when they were in high school and have since then navigated through a lot of ups and downs. They nearly separated some years ago when Snoop Dogg filed for divorce, citing irreconcilable differences.
However, after his daughter, Cori got diagnosed with Lupus — a severe, chronic, autoimmune disease that can affect virtually any organ of the body — he took it as a sign that the divorce was not meant to be.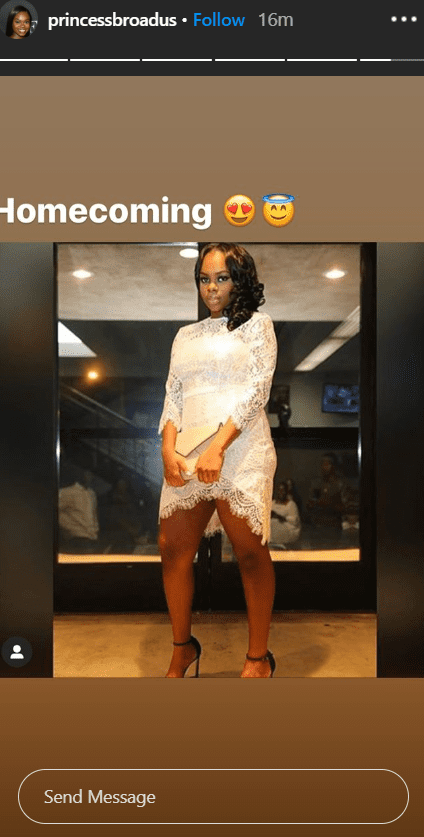 Cori Broadus' in a white lacy dress and a pair of black high heels | Photo: Instagram/@princessbroadus
They stood strong for their daughter and, in the process, discovered love again. Snoop said, "That's what it boiled down to, Cori's lupus showed us we need to be together forever."
Snoop would later admit to getting caught up in the fast life of Hollywood — the women and the parties — rather than his wife and family.
Whenever he calls a woman "boo" in his songs, it's in honor of his loving wife.
Fortunately, it wasn't too late before he realized there would be no replacement for his wife. The famous rapper and Shante renewed their wedding vows on January 12, 2008, on a ranch belonging to Charlie Wilson.
The renewal of the vows came as a pleasant shock to Shante, but their 200 guests were privy to the plan from the onset.
Speaking to Larry King about how he got his wife back, Snoop Dogg confessed that it took an enormous amount of begging and pleading because he was the one who had chosen to walk away.
He said to Larry King about his wife, "It's like, you know, some people in life are chosen for you. And I feel like we're chosen for each other."
The proud family man once again spoke about his relationship with the mother of his kids on his reality show, "Snoop's Fatherhood."
Because he often raps about females and sex, it may make a woman feel a bit insecure, so whenever he calls a woman "boo" in his songs, it's in honor of his loving wife, Shante Broadus — who is also known as "Boss Lady."
Please fill in your e-mail so we can share with you our top stories!