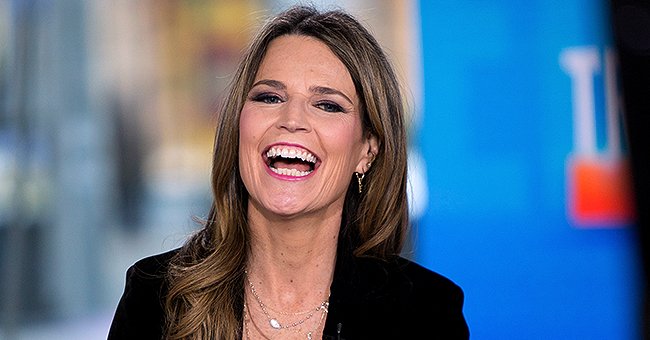 Getty Images.
'Today' Co-host Savannah Guthrie's Mic Dropped down Her Shirt Right before Going Live On-Air

The "Today" show anchor Savannah Guthrie amusingly had to reach down into unusual territory to sort out a technical difficulty she experienced live on-air.
Like the rest of the anchors of the "Today" show, Savannah Guthrie had been remotely broadcasting from home amid the novel coronavirus pandemic. But during Thursday's episode, the mom of two had an unexpected glitch while broadcasting.
While on a split-screen with her co-anchors Craig Melvin and Hoda Kotb, the microphone attached to Savanna's collar slipped off and fell into her clothes.
"Right before we came on, my mic dropped down my shirt, and I knew I was supposed to read the intro, so I just made the decision to reach down and get it," Savannah said, laughing.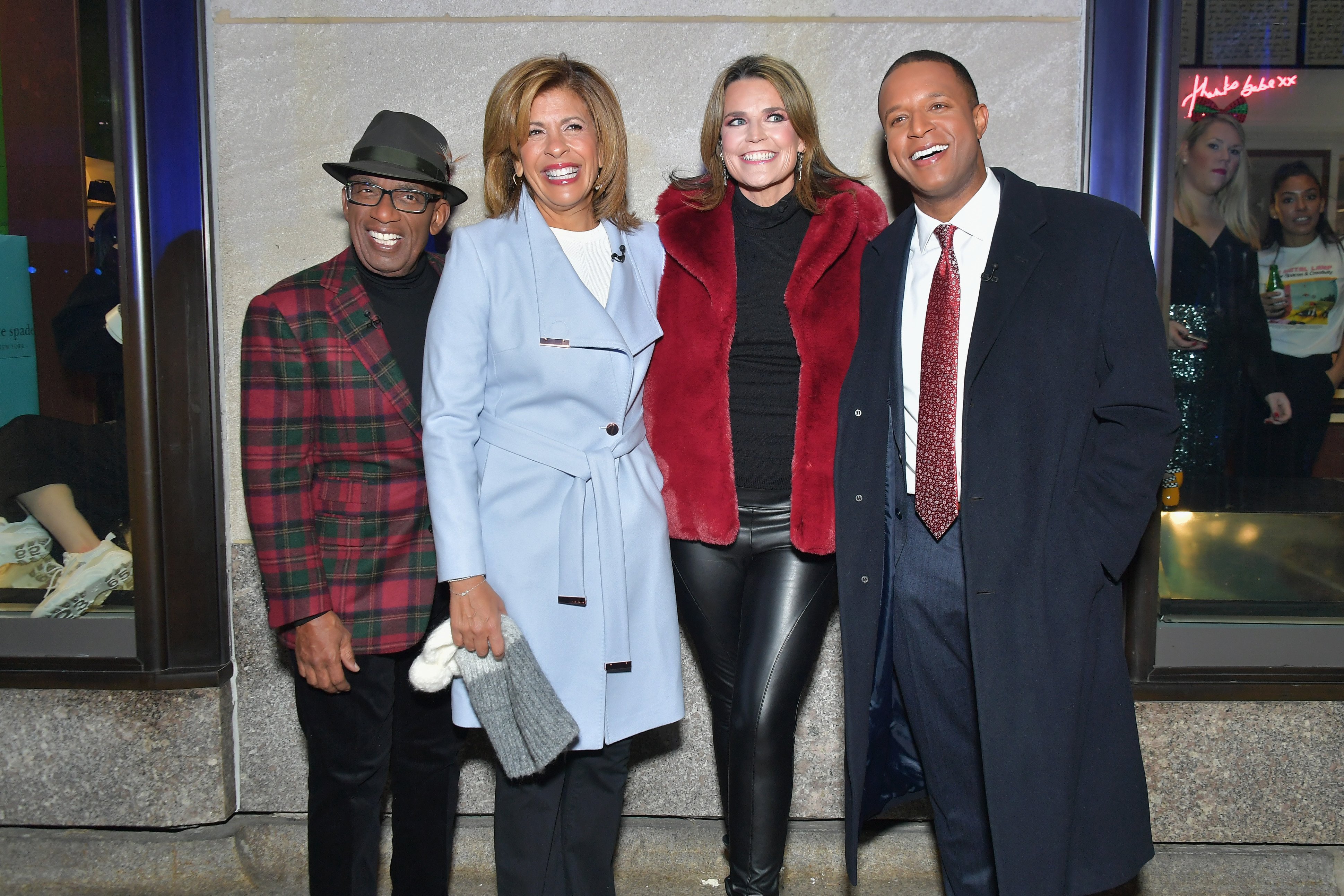 Al Roker, Hoda Kotb, Savannah Guthrie, and Craig Melvin host the 86th Annual Rockefeller Center Christmas Tree Lighting Ceremony on November 28, 2018, in New York City. | Source: Getty Images.
Hoda barely managed to contain her laughter, and she joked about seeing a meme in Savannah's future since the timing of the technical mishap was "perfect."
Melvin just felt thankful that Savannah managed to get the microphone out while she assured everyone that it "was all very innocent."
Not the first time Savannah's ability to adapt came in handy, the 48-year-old recently took on the monumental task of coloring her own hair at home.
Enlisting the expertise of celebrity colorist Rita Hazan, she helped Savannah through the process step by step via FaceTime.
"Let's do this. Colouring hair at home is easy with Charley on my arm and @ritahazan," Savannah joked on social media humorously, alluding to her 3-year-old son's assistance in the matter.
Sprawled out in front of Savannah appeared to be a custom hair color formula, and with Rita's professional guidance, her hair color looked great after she finished the process.
Even though little Charley wanted to help his mom, he had no idea at the time that dad Michael Feldman would become the stand-in barber for him and his sister while self-isolating at home.
Last week, Savannah's husband took Charley and his 5-year-old sister Vale's hair into his hands as he attempted to tame his son's "tumbleweed-esque" hair and cut back on his daughter's strawberry blonde curls.
The kids thankfully approved of dad's efforts, and the pair's hair looked great once the "master" finished his at-home barbershop duties.
The haircuts came shortly after little Charley joined mom Savannah Guthrie in delivering the morning news late in April.
Charley's presence put a smile on all the co-hosts faces, and in a clip shared by the "Today" show, the asked if Charley could stop by the show every day.
Please fill in your e-mail so we can share with you our top stories!