Whoopi Goldberg's Granddaughter Jerzey Kennedy Poses in Field and Flaunts Fit Body
Whoopi Goldberg's granddaughter, Jerzey Kennedy, flaunted her sense of style in a new post on social media.
A-list entertainer, Whoopi Goldberg has a stunning lookalike granddaughter, Jerzey Kennedy. And in a new Instagram share, the young adult gave fans some style inspirations!
Regularly, updates from Kennedy show her channeling the fashionista in her and giving fans sneak peeks of different ensembles.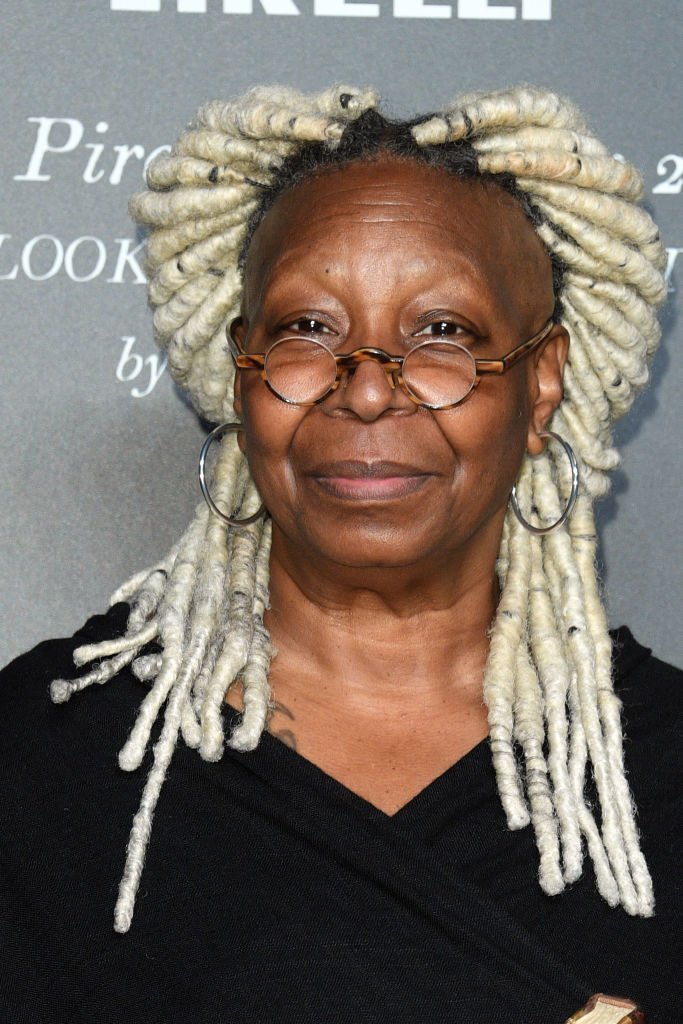 SOME ELEGANCE FOR THE GRAM
Jerzey was artistic in her post as she rocked a black tank top and a pair of brown utility pants. She slicked back her hair in a bun and completed her look with subtle makeup. Kennedy made sure to match her fitted top with a pair of black Vans sneakers.
The 23-year-old fashionista posted several photos where she stood in a field and expertly posed for the camera. In one of the snaps, Jerzey stooped for effects, while another snapshot showed her standing tall and graceful.
JERZEY'S GRANDMA 
Jerzey is one of Goldberg's three grandchildren who adore and look up to her. The respect they accord to the Hollywood icon is well deserved as she has been in the entertainment industry as far back as the 1980s.
Besides her spotlight career, the 64-year-old celeb is a doting matriarch who makes sure to stay active in the lives of her grandchildren and great-grandchild. Once speaking with People, "The View" co-anchor made it known that her grandchildren look up to her for adventure.
GOLDBERG'S TIMELINE
The "Sister's Act" star kicked off her TV career in the 1980s, and her breakout role came from 1985's "Color Purple." The critically acclaimed movie got Goldberg to be nominated for an Academy Award as "Best Actress." In that same year, the "Ghost" actress won a grammy award for "Best Comedy Recording."
In entertainment, the versatile star is famous for being an EGOT entertainer. This has to do with her achievements of winning the Emmy, Grammy, Oscar's, and the Tony Awards. The star actress amassed more recognition with movies like "Sisters Act 1&2," 1997's "Ghost," "The Long Walk Home," and "Homer & Eddie," among others.
A FAMILY WOMAN AT HEART
Whoopi was married three times, but she had only one child, Alex Martin-Dean, with her first husband, Alvin Martin.
Alex also followed in her mom's footsteps in the entertainment industry. She made Whoopi a grandmother of three with the birth of Amara Skye, Jerzey, and a son, Mason Dean.
In April 2014, the star activist became a great grandmother, and she debuted the new baby on her Instagram page. Goldberg happily held on to her infant great-grandchild while feeding her from a bottle.