Michelle Obama Changed White House's Butlers' Tuxedo Dress Code
Michelle Obama was fun and welcoming to everyone while she was at the White House. However, not many people knew how the author was when she was the First Lady. 
Her new Netflix documentary titled "Becoming," has provided a little bit of an expose into all of that. In one of the cuts, however, viewers see how she made a few modifications to the tuxedos of the White House butlers. 
As the cut shows, Michelle reportedly had the butlers change their outfits because of her daughters, Sasha and Malia. More specifically, she didn't want to make it seem like African American men served them in tuxes.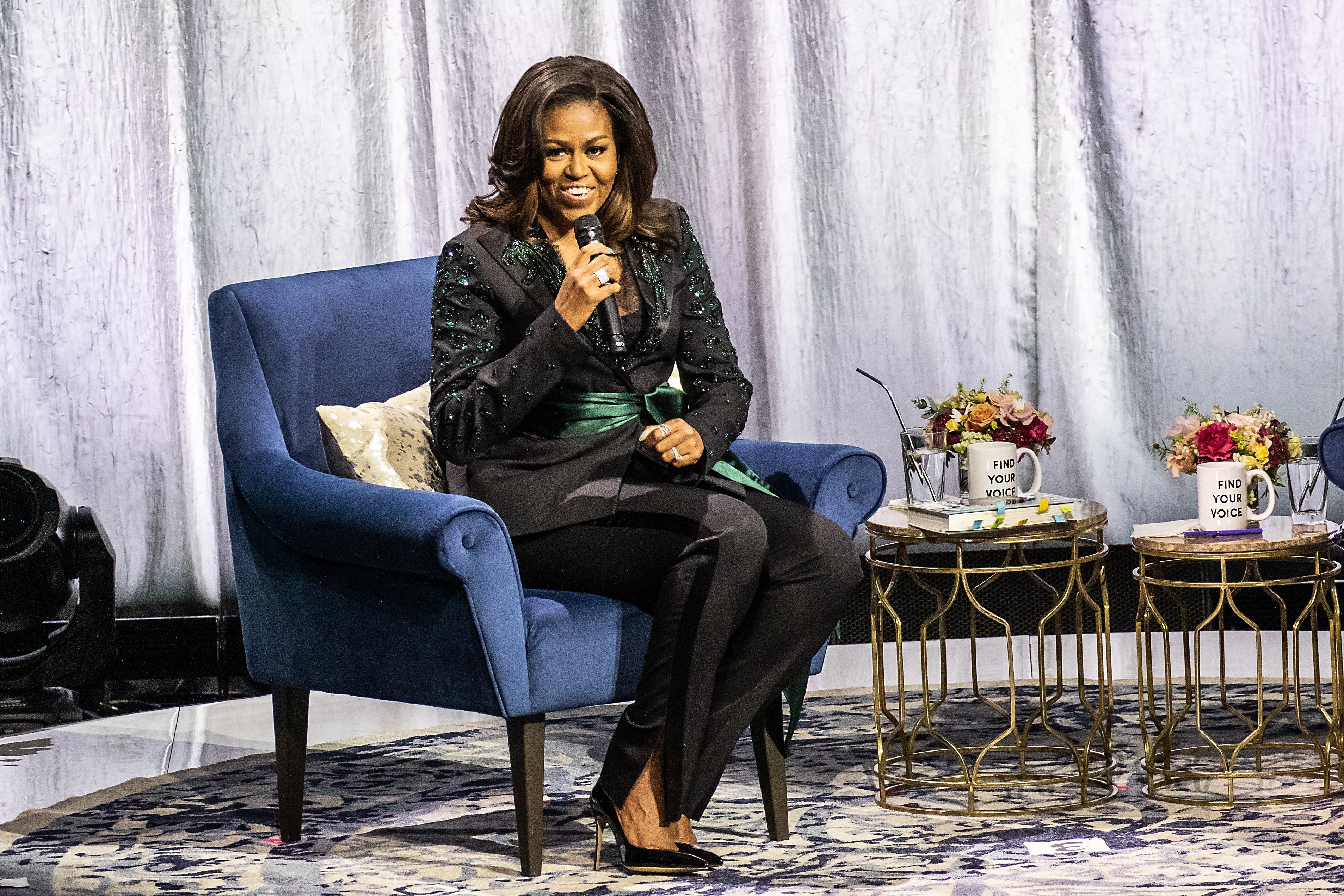 Michelle explained that when she went to the White House for the first time, she made a discovery. She essentially noticed that most of the butlers were African Americans and Latinos.
However, she wanted a White House where her girls felt more at home. That meant making some drastic changes. She explained:
"The truth was that some of those men were my uncles...and I didn't want my daughters to grow up with that image. So we had to change the dress code."
That wasn't all. As the series explained, Michelle also went on to ask the White House maids not to make her daughters' beds. This way, the girls had to learn to be independent. While Sasha and Malia resisted at first, Michelle was able to use her authority — both as a mother and a First Lady.
Michelle got a fair share of that criticism.
Michelle's documentary is based on the stories in her bestselling memoir, also titled "Becoming." The series premiered on Wednesday and has already shot up to the top of Netflix's series rankings. 
As Michelle herself explained, it tackles more than just her tenure — it also looks into her legacy. Chief amongst the series' focal points was the family's share of criticism in the White House. As she explained at the time: 
"...I was just waking up to the truth of who we can be, so ready to assume the worst in people. The only thing I can do is share that that does hurt..."
At the same time, the series also looks critically at Michelle and her White House tenure. As a report explained, several members of the African American community had high hopes for the Obamas in the White House. 
Soon enough, however, it was almost like nothing materialized. Michelle got a fair share of that criticism. The series goes on to explore her journey through vulnerability and self-realization.