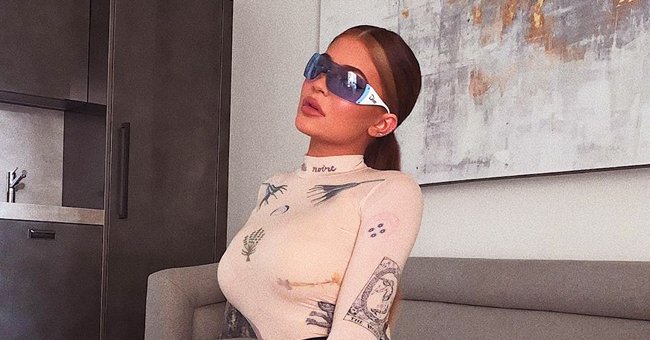 Instagram/kyliejenner
Kylie Jenner Shows off Fit Figure in a Chic Catsuit

Kylie Jenner is one hot mama, and she's not letting the quarantine spoil her vibe. In new pictures, the mother-of-one gave her fans something to drool over.
Yesterday, the model and business mogul rocked social media with a sultry Instagram snap. In it, she wears a skin-tight catsuit as she sits and poses for the camera.
In typical Kylie fashion, she leaves hardly anything to the imagination, and even rocks a pair of goggles as she drops a sultry pose. The catsuit highlights her hourglass figure effortlessly.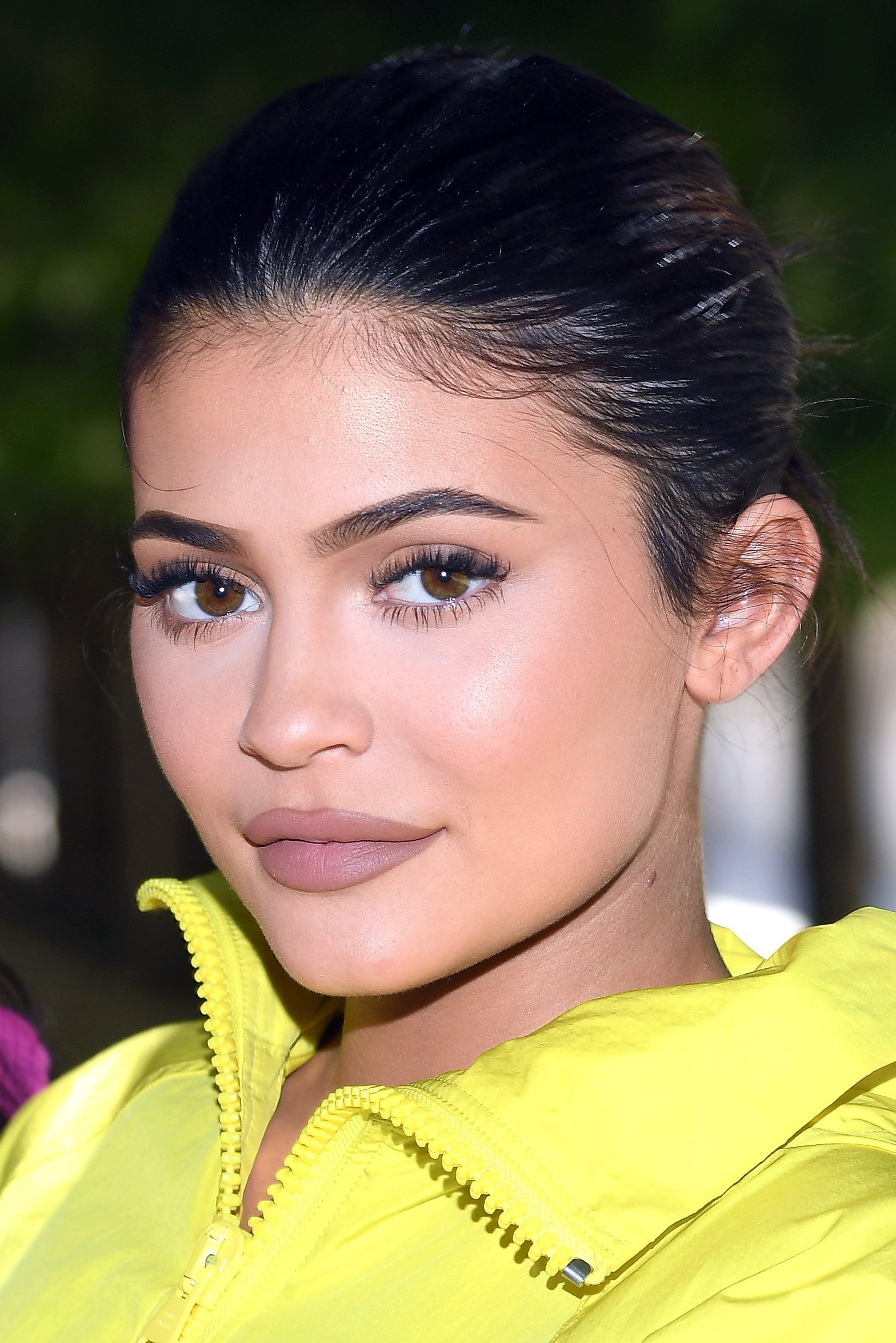 Kylie Jenner at the Louis Vuitton Menswear Spring/Summer 2019 show as part of Paris Fashion Week. | Photo: Getty Images
She also dons slick back hair, while her clear Dior sunglasses and transparent heels compliment her look perfectly. Reports have also confirmed that she took the picture in her new $36.5 million Holmby Hills mansion.
The picture gives a little look into her mansion as well. She sits in what appears to be a living room, adorned with all-grey furniture. A gold painting also features in the background. Without saying much, she captions the picture: "?"
The picture is coming a few days after Kylie posted an appreciation message to healthcare workers on her Instagram Stories. At the time, she thanked nurses and health experts who have been on the frontlines to keep citizens safe.
With millions forced to stay at home, Kylie has helped to draw awareness to the dangers of the coronavirus.
Over the past few weeks, the 22-year-old has done her bit to help out amid the novel coronavirus. With millions forced to stay at home, Kylie has helped to draw awareness to the dangers of the coronavirus.
In addition, the beauty mogul donated hand sanitizers to Los Angeles hospitals. Shirin Towfigh, a Beverly Hills doctor, announced the donation back in April. In a tweet, she said:
"So amazing . ‪@kylieskin donated over 6,000 pounds of ‪#handsanitizer to us today. We currently have a shortage of ‪@PURELL hand sanitizers for ‪#HealthcareHeroes..."
Meanwhile, the businesswoman has also made some new real estate investments. Reports confirmed earlier this week that she purchased 5 acres of land in Hidden Hills for $15 million.
It's worth noting that the deal is coming less than two weeks after she moved into her Holmby Hills mansion.
While there's no property on the new piece of land, Kylie still paid a record sum for it. The property is adding to Kylie's list of properties. These include a Palm Springs home and another in Hidden Hills.
Please fill in your e-mail so we can share with you our top stories!