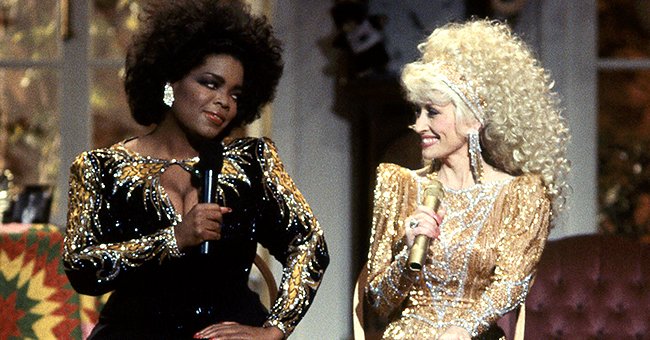 Getty Images
Dolly Parton and Oprah's Unforgettable Duet on 'The Dolly Show' from 1987 Sounds Bewitching
Dolly Parton And Oprah Winfrey's musical performance on "The Dolly Show" decades ago is still just as entrancing as it was surprising.
Back in 1987, something extraordinary happened on "The Dolly Show." The star of the show got Oprah to sing!
While Oprah is an excellent entertainer, singing is not her forte, so of course, when Dolly asked her to sing in front of a live audience, she was reluctant.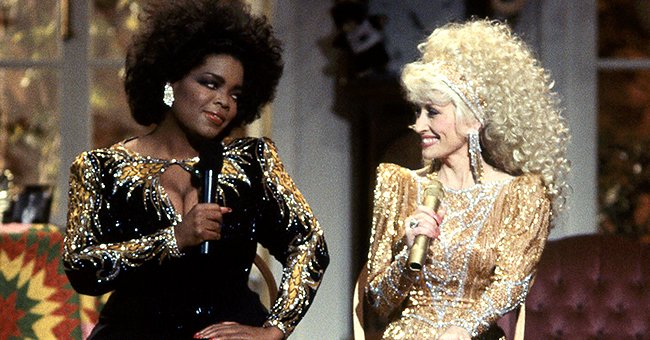 Oprah Winfrey and Dolly Parton on "The 'Dolly Show" in 1987 | Photo: Getty Images
The country singer knew that this would be the case, so she came prepared. She knew that Oprah sang in church.
Before Oprah could come up with a different excuse, she was surrounded by everything that was needed to sing in church; Dolly Parton told her all about the preparations before the performance:
" Well, I'm gonna make you feel at home cause see I got you some church music, and if you look behind you here, we got some stained glass windows coming down…"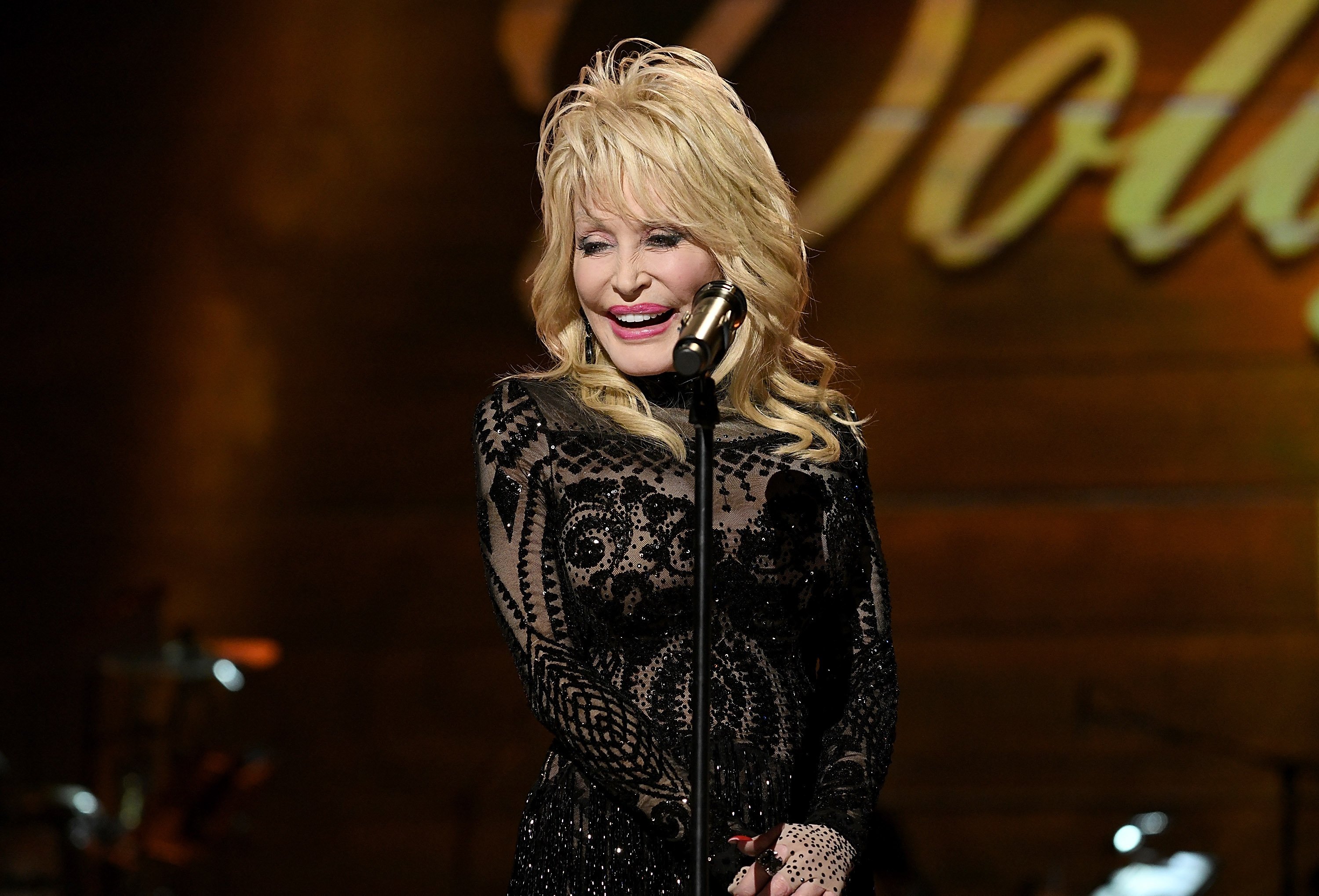 Dolly Parton accepts the 2019 MusiCares Person of the Year Award on February 8, 2019 | Photo: Getty Images.
Winfrey was not satisfied with all this and still claimed that she could not sing because she needed a choir, like in church. Surprisingly a choir walked right unto the stage.
The talk show host had no choice at this point, and she launched herself into a gospel song duet with Dolly Parton.
Their voices harmonized in a fantastic way and the duo delivered a captivating performance, which was not going to be forgotten anytime soon.
Just like the two share a passion for entertainment, they have both been rumored to be gay for a long time. Dolly squashed those rumors during an interview with ABC News:
"Gayle, her friend, Judy, my friend...Judy and I have been best friends since we were like in the third...we're not romantically involved."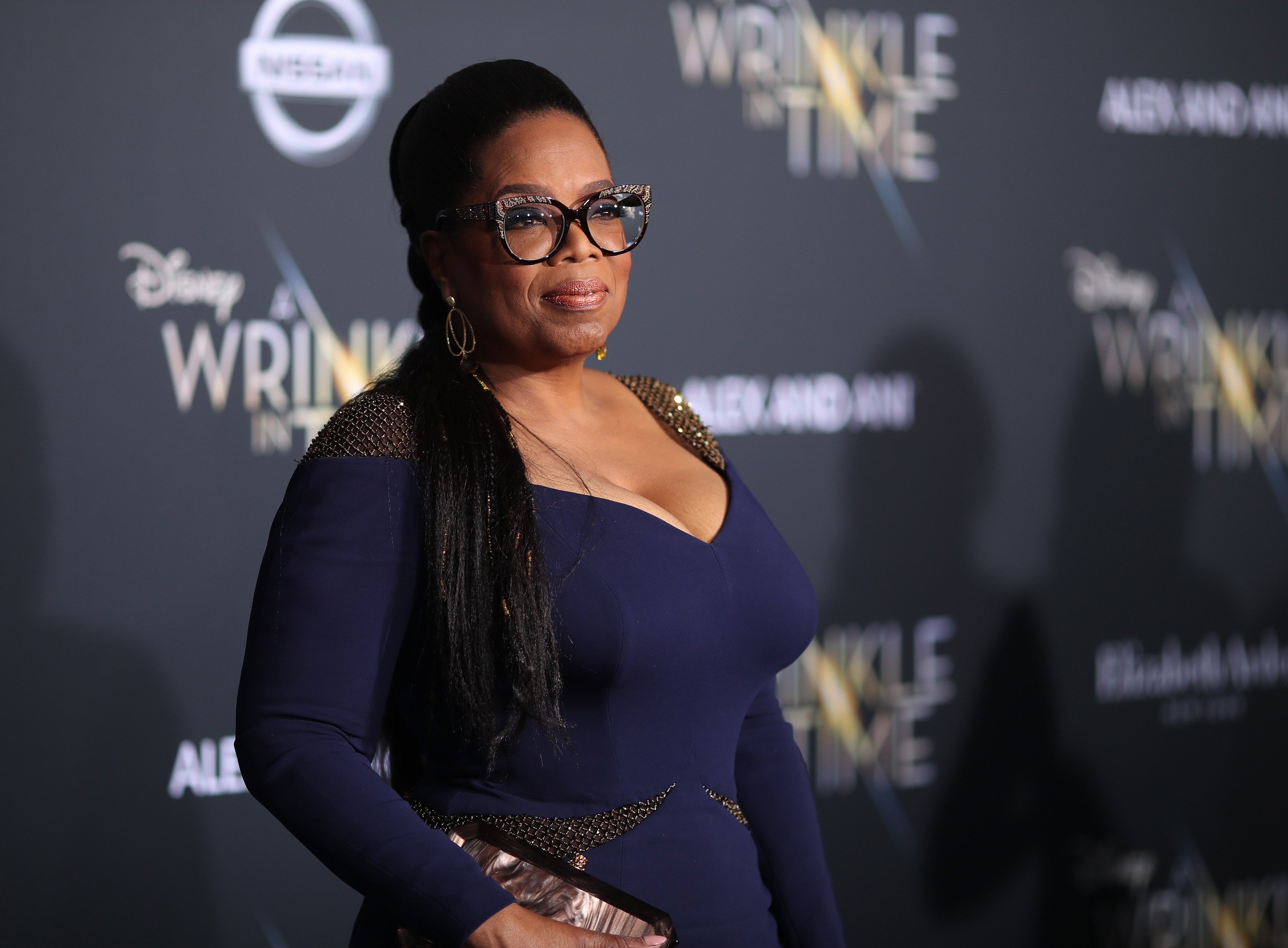 Oprah Winfrey attends the premiere of Disney's "A Wrinkle In Time" at the El Capitan Theatre on February 26, 2018. | Photo: Getty Images
The rumors came to life because of how close the two women are to their best friends who happen to be females. Dolly has been in a friendship with her best friend for over sixty years, so they are bound to be very close to each other.
The iconic singer who denies being gay has been married to her husband, Carl Thomas Dean, for decades.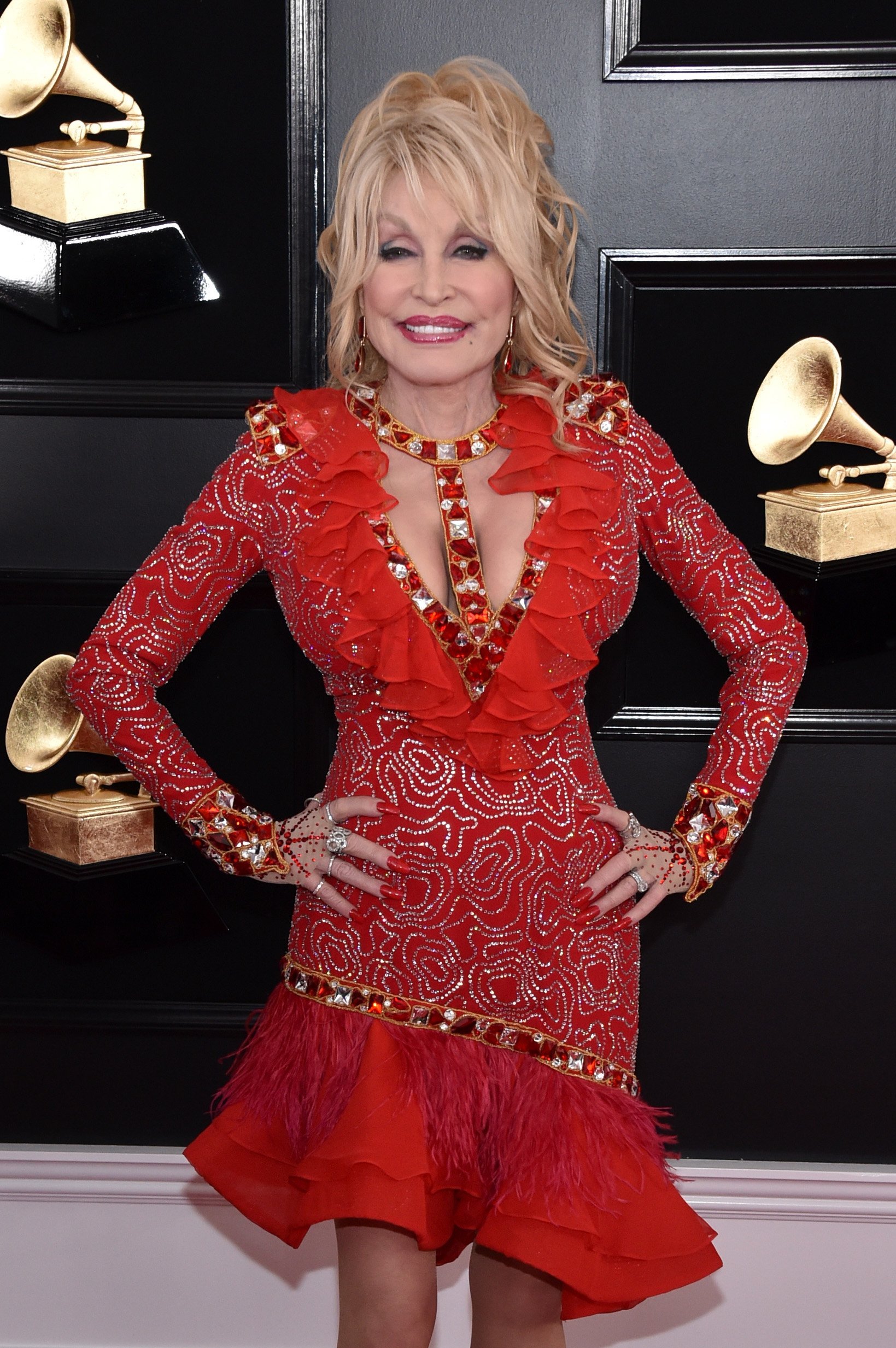 Dolly Parton at the 61st Annual Grammy Awards at Staples Center on February 10, 2019 | Photo: Getty Images
Although she squashed the rumors, Dolly has nothing against gay people. She once participated in a drag competition and enjoyed the experience even though she didn't win.
The legendary singer also has many gay friends and is very open to associating with everyone irrespective of who they are.
Please fill in your e-mail so we can share with you our top stories!