Duane 'Dog' Chapman Says Fiancée Francie Frane Helps Him Man Up
Duane "Dog The Bounty Hunter" Chapman opened up about his relationship with his fiancee, Francie, just ten months after his wife passed, and explained how she helps him.
Reality television star Duane "Dog" Chapman sat down to chat, on TMZ Live, about his relationship with Francie Frane, his newly engaged partner. When asked about their relationship, Dog said:
"...I gotta make a difference. I gotta man up, and she helps me do that."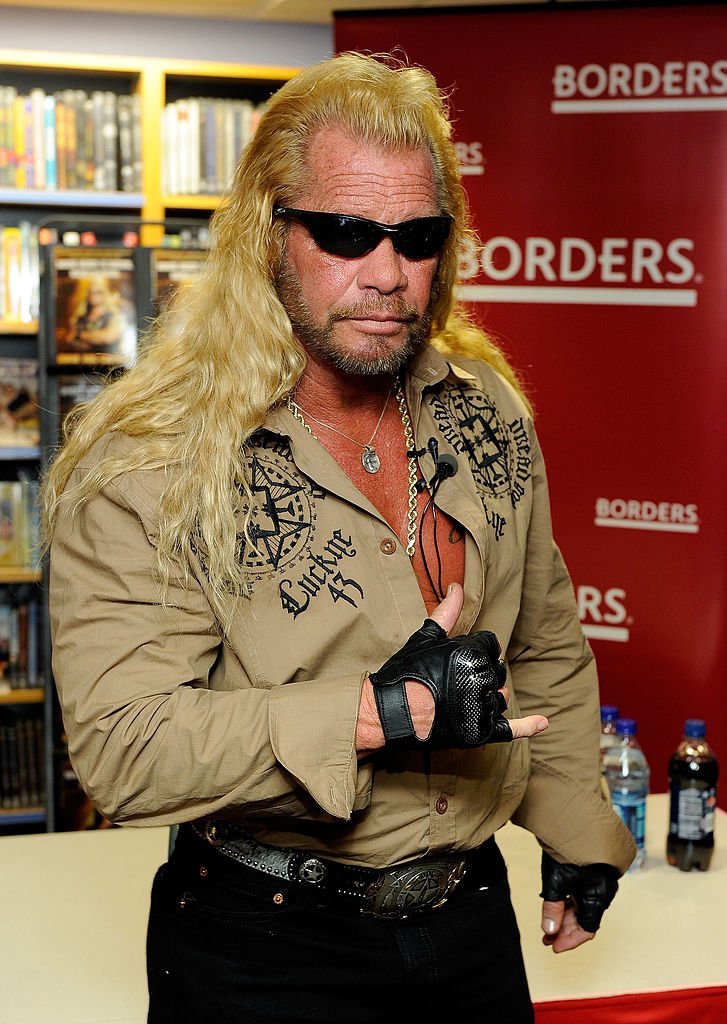 Dog revealed that Francie had recently lost her husband to cancer, six months before he lost his first wife, Beth. The reality star said,
"We hooked up on the phone and started, you know, talking to each other."
Duane continued, admitting that the grieving pair would often cry to each other and console each other, and soon, one thing led to another. He confessed that before they met, he would only cry to himself grieving and asking for "his Beth."
Chapman said that he was lucky to have met Francie. The pair was free to talk about Beth, Dog's late wife, and Bob, Frane's late husband. This helped them heal together.
She added that her father still had Beth's name on his chest.
As a bonus to the excellent news of Dog's new love, he revealed that his family approved of the new relationship and were fully on board.
Duane further discussed Francie's relationship with his family and kids, especially, adding that they had come to like her personality. He said:
"They all love her. She talks to them on a daily basis. And the boys were like 'whoever you like, dad. Whoever you fall in love with, it's okay.'"
He admitted that his daughters disagreed with the boys and claimed that his relationship would have to seek out their stamp of approval. 
The TV star said he was certain his wife, who passed, would approve of his wife-to-be as well. He added that if Beth had still been with them, and she saw how Francie was raised and her morality, she would say,
"Big daddy, don't lose her."
When the reality TV sensation confirmed that he was dating Frane in March, fans quickly started criticizing him for moving on too early from the loss of his wife. 
His daughter, Bonnie, rose to his defense and declared that he had a right to be happy. She added that her father still had Beth's name on his chest, and he would never forget her.
Dog and his new love are having a wonderful time helping each other heal from their losses and becoming more productive.