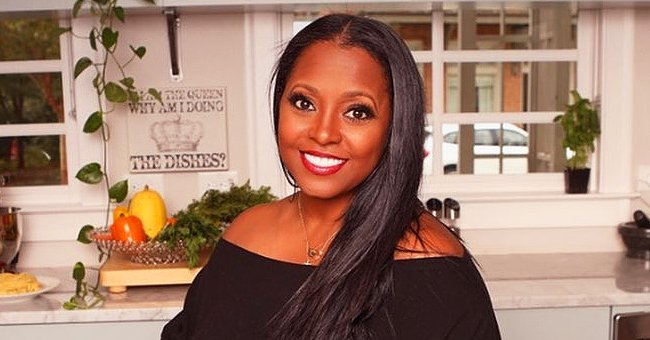 Instagram/keshiaknightpulliam
Keshia K Pulliam of 'Cosby Show' Shares Photo of Daughter Ella Hartwell and Promotes Her New Brand

Ella Grace Hartwell, the adorable 3-year-old daughter of Keshia Knight Pulliam of "The Cosby Show" fame, melted hearts in the picture that her mother shared on Instagram.
Keshia Pulliam came into the consciousness of many as a little girl, when she portrayed the character of Rudy Huxtable, the youngest daughter of Cliff and Clair Huxtable in the NBC sitcom, "The Cosby Show."
Pulliam was only five-years old when she bagged that role and played it until she turned 13. The actress's daughter looks so much like her, and their striking resemblance may make people wonder if she would toe her mother's path.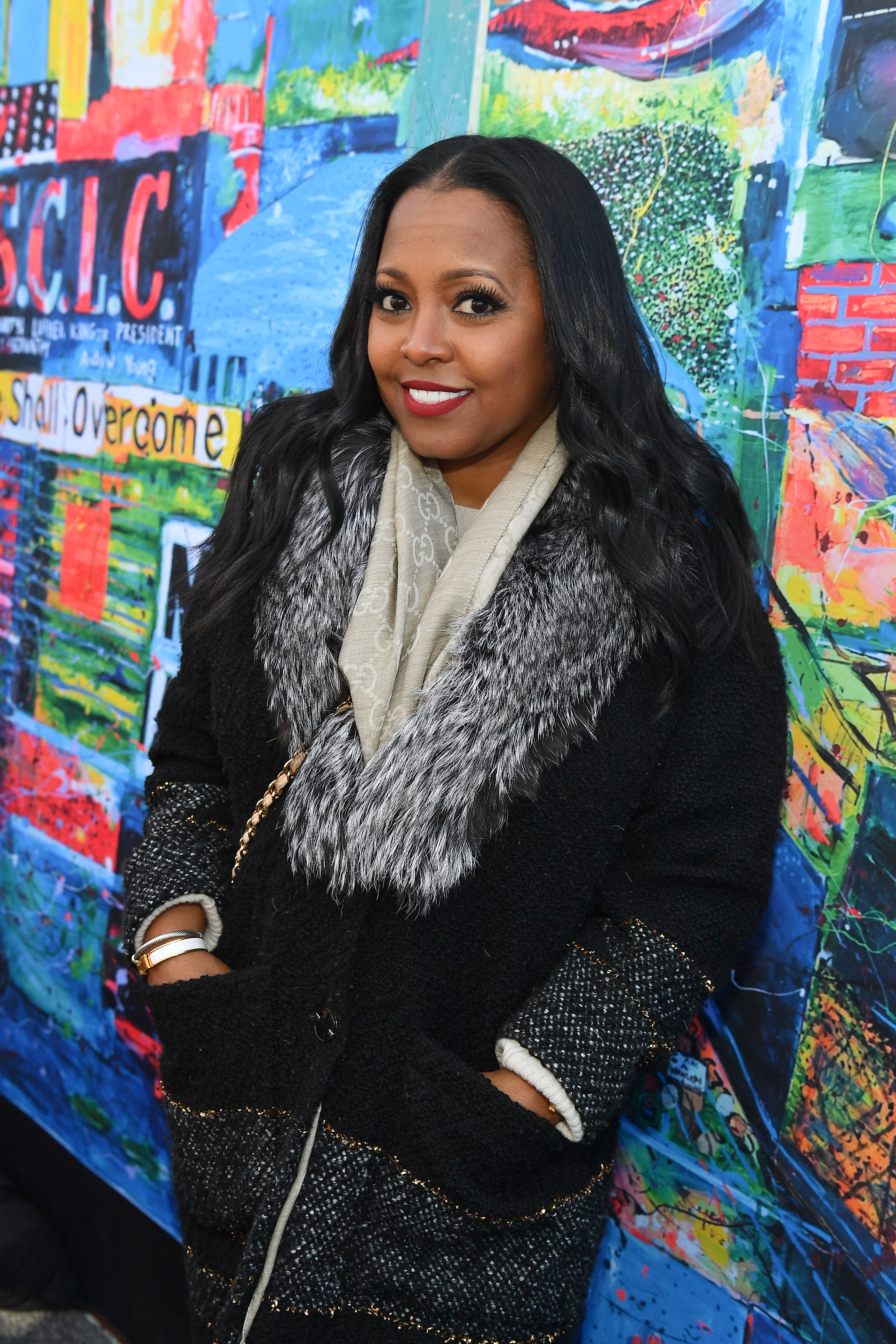 Keshia Knight Pulliam at Comcast NBCUniversal Exclusive Digital Mosaic at Ebenezer Baptist Church on Jan. 21, 2019. | Photo: Getty Images
Pulliam shared an adorable picture of her daughter, Ella Grace Hartwell, standing in a flower garden, looking up, and covering her mouth, as though she wanted to say something.
As if the picture didn't cause fans to wonder what was up, the image had an inscription that read, "Ooooh… We Can't Wait to Share Our Secret! Peaches & Lola." Pulliam's caption to the post also read:
"Something big is coming soon…"
Many of Pulliam's fans wondered about what was cooking and made many guesses. Some others also commented on Ella's cuteness. One fan said the little tot was so precious.
Another fan also said that Ella looked so cute in the picture. A third fan suggested that it was either Pulliam was pregnant or getting married, while some others congratulated her in advance.
Hartwell claimed that Keshia's desire for a child soon after their marriage put a strain on their relationship.
Keshia Pulliam gave birth to her daughter in January 2017. It wasn't until close to the little tot's second birthday that the actress revealed her to the world for the very first time.
Pulliam did so via a sweet photo, taken from her kitchen, that showed her and Ella looking so adorable together. The 41-year-old actress captioned the post with the hashtag, "Love," and a red heart emoji.
Pulliam shares her precious daughter with her ex-husband and retired NFL player, Ed Hartwell, whom she married in 2016, but filed for divorce six months later, in July. The couple's divorce was a heated affair.
Pulliam claimed Hartwell cheated on her, while the latter said that her desire for a child soon after their marriage put a strain on their relationship. He even sought a DNA test to confirm that he was indeed Ella's father.
Even after their divorce, the former couple has been in a custody battle over their daughter, with a Georgia judge ruling again in Pulliam's favor in March 2019, saying that their current child custody arrangement remained fine.
Meanwhile, Keshia Pulliam's romantic life hasn't remained idle since her split from Hartwell, with the actress currently dating Brad James, whom she usually gushes about in some of her Instagram posts.
Just like Pulliam, James is also an actor and has been involved in some television roles, including Tyler Perry's "For Better or Worse." Before going into acting, James also served as a U.S marine for four years.
Please fill in your e-mail so we can share with you our top stories!