GettyImages
Daily Mail: Meghan Markle and Prince Harry Live in $18m Mansion Previously Owned by Tyler Perry
Meghan Markle and Prince Harry are reportedly living in a Beverly Hills hideaway mansion fit for royalty since they returned to America with their son, Archie.
According to reports, Prince Harry and his wife, Meghan Markle, have found a home fit for royalty set in Southern California, which they've been calling home since returning to America late in March. A source close to the couple revealed:
"Their team helped them choose the location for their transition to Los Angeles wisely. Tyler's property has a gate of its own, which is watched by their security team."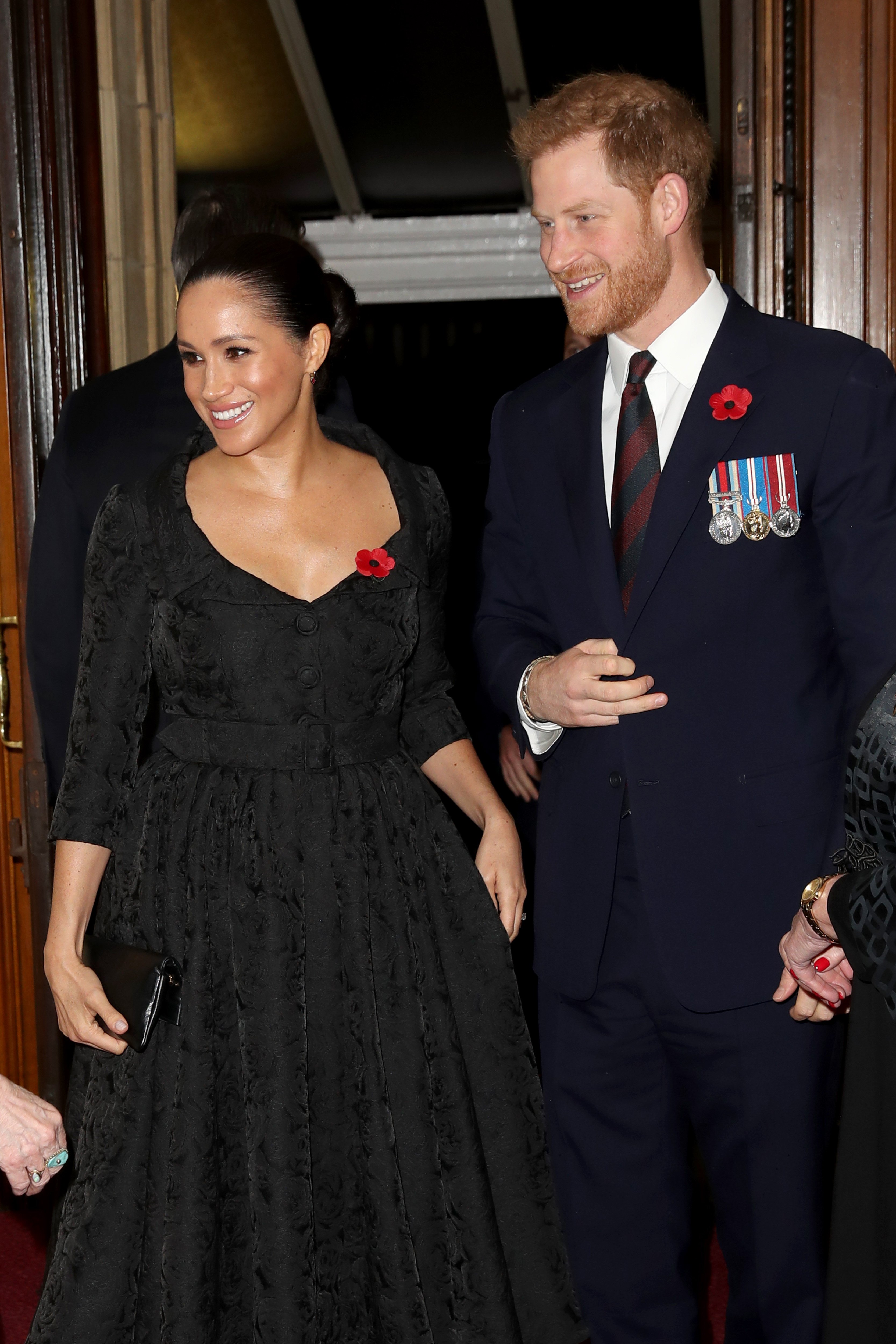 Meghan Markle and Prince Harry at the Festival of Remembrance in London, England on November 9, 2019 | Photo: Getty Images
Perry's property, which is said to be worth $18 million, has been their home since they left their waterfront property in Vancouver Island after they announced that they were stepping down from their royal duties.
The couple has not been spotted outside their luxurious home except a few times when they came out to drop off food to locals who are at more risk of being infected by the fast-spreading novel coronavirus.
The grand property sits on twenty-two acres at the top of a hill at the extremely exclusive Beverly Ridge Estates. The source added that the estate was well guarded and had sweeping views of the city below.
It has, however, remained unclear whether Perry sold the house to the Duke and Duchess, or they are simply staying there as guests.
On May 6, Archie celebrated his first birthday as a royal baby born without a title, in the sprawling mansion owned by Tyler Perry. The birthday boy's friends and family clocked in via Zoom to make the day memorable without the hassle of being in the spotlight.
The couple graced the official Save The Children UK Instagram page with a video of the adorable toddler and his mom reading an exciting children's book called "Duck! Rabbit!" The caption read:
"Meghan, The Duchess of Sussex, reads "Duck! Rabbit!" for Archie's birthday. Happy Birthday, Archie! Thank you #DuchessMeghan for helping us to raise urgent funds."
The Duke and Duchess have been devoted to helping out everyone they can amid the pandemic. The Save The Children UK initiative was only one of several other efforts they are making to help out.
As for their personal lives amid the pandemic, the couple has decided to focus on raising their son, Archie, and have the best quality time with him in their new home.
It has, however, remained unclear whether Perry sold the house to the Duke and Duchess, or they are simply staying there as guests.
The plush mansion boasts of eight bedrooms, twelve bathrooms, a large swimming pool, and of course, a lot of privacy away from prying eyes.
Meghan and Harry are doing their best to keep the positivity flowing in their home while keeping their little bundle of joy happy and safe.
Please fill in your e-mail so we can share with you our top stories!