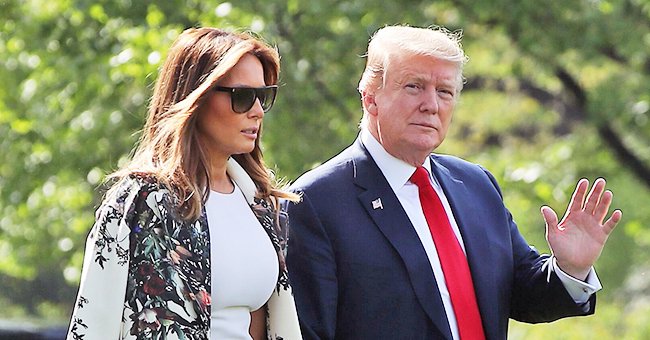 Getty Images
Melania Trump Flaunts Chic Cream Suit to Offer Words of Support on National Prayer Day
Melania Trump, the First Lady of the United States, has once again come out to galvanize support amid the novel coronavirus. She's also looking quite fabulous while doing it.
Earlier this week, the First Lady posted a video on her Instagram, where she commemorated the National Day of Prayer. In the clip, the First Lady sits on an ornate chair as she dons a cream jumpsuit and a white vest.
She allows her blonde locks to flow freely as she addresses the nation on the special day. The address forms part of Melania's efforts to reach out to the nation at this time.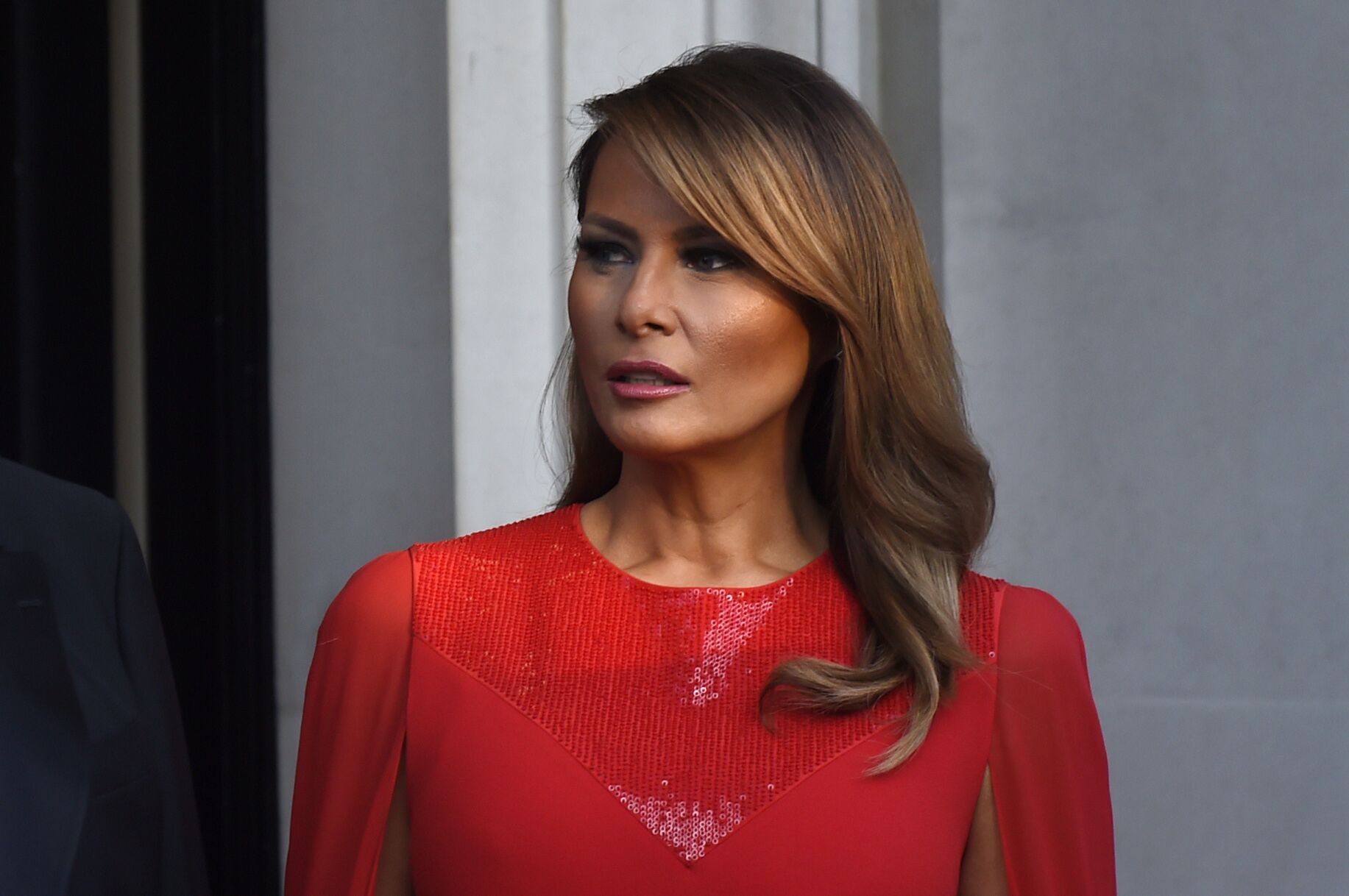 First Lady Melania Trump poses ahead of a dinner at Winfield House on June 04, 2019 | Photo: Getty Images
She called on Americans to stay strong and show devotion to each other, as the country now deals with an invisible enemy.
She also points out that Americans have continued to look to each other and God in prayer. As she explains, it's essential to keep up with this tradition, now more than ever. The First Lady adds:
"Today, I want to ask all of you to unite and pray to protect and give strength to those who are serving on the frontlines of the coronavirus pandemic."
She goes on to empathize with the people who can't gather and congregate in Churches across the country. However, as she said, it's also crucial to keep the faith and pray for courage.
Her message ended with a promise of better days, as she said that everyone would soon return to life as usual.
Melania launched the Be Best Initiative to help fight several issues that children face daily.
Since she took office, the First Lady has especially given herself to the empowerment of children across the country. The children have remained her focus during this time, as she has even tailored her relief efforts to them.
Earlier this month, she donated 150 boxed lunches to staff and patients at a children's hospital in Maryland. An official at the White House said to reporters:
"Supporting those impacted by the effects of COVID-19 is something the First Lady cares deeply about, and as we navigate these unique times she will continue to reach out to people in a variety of ways."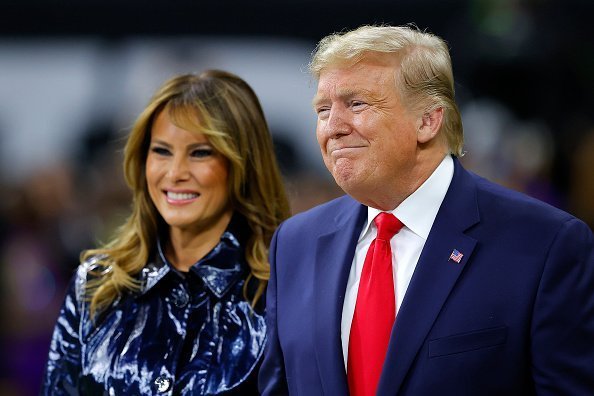 First Lady Melania Trump and U.S. President Donald Trump Mercedes Benz Superdome on January 13, 2020 | Photo: Getty Images
Yesterday, she also celebrated the second anniversary of her "Be Best Initiative!" Melania launched the campaign to help fight several issues that children face daily – including online bullying, opioid abuse, and mental health challenges.
As for her other coronavirus-related efforts, the First Lady donated care packages to hospitals in ten separate states last month. Some of the states include Tennessee, Nevada, Texas, Ohio, and Delaware.
While reports didn't confirm the hospitals that got the packages, they reportedly include comfort items and children's gifts. All of them bore the Be Best emblem.
Please fill in your e-mail so we can share with you our top stories!