Margaret Colin's 32-Year Marriage to Justin Deas Whom She Met on 'As The World Turns'
Actress Margaret Colin, also known as Margo Hughes in "As the World Turns," has accomplished what many other celebrities haven't: keep a spouse for over three decades.
Born in Brooklyn, New York, in May 1958, Margaret has been active in the entertainment industry for more than 30 years.
The life of Margaret Colin has been looking more like her "previous life,"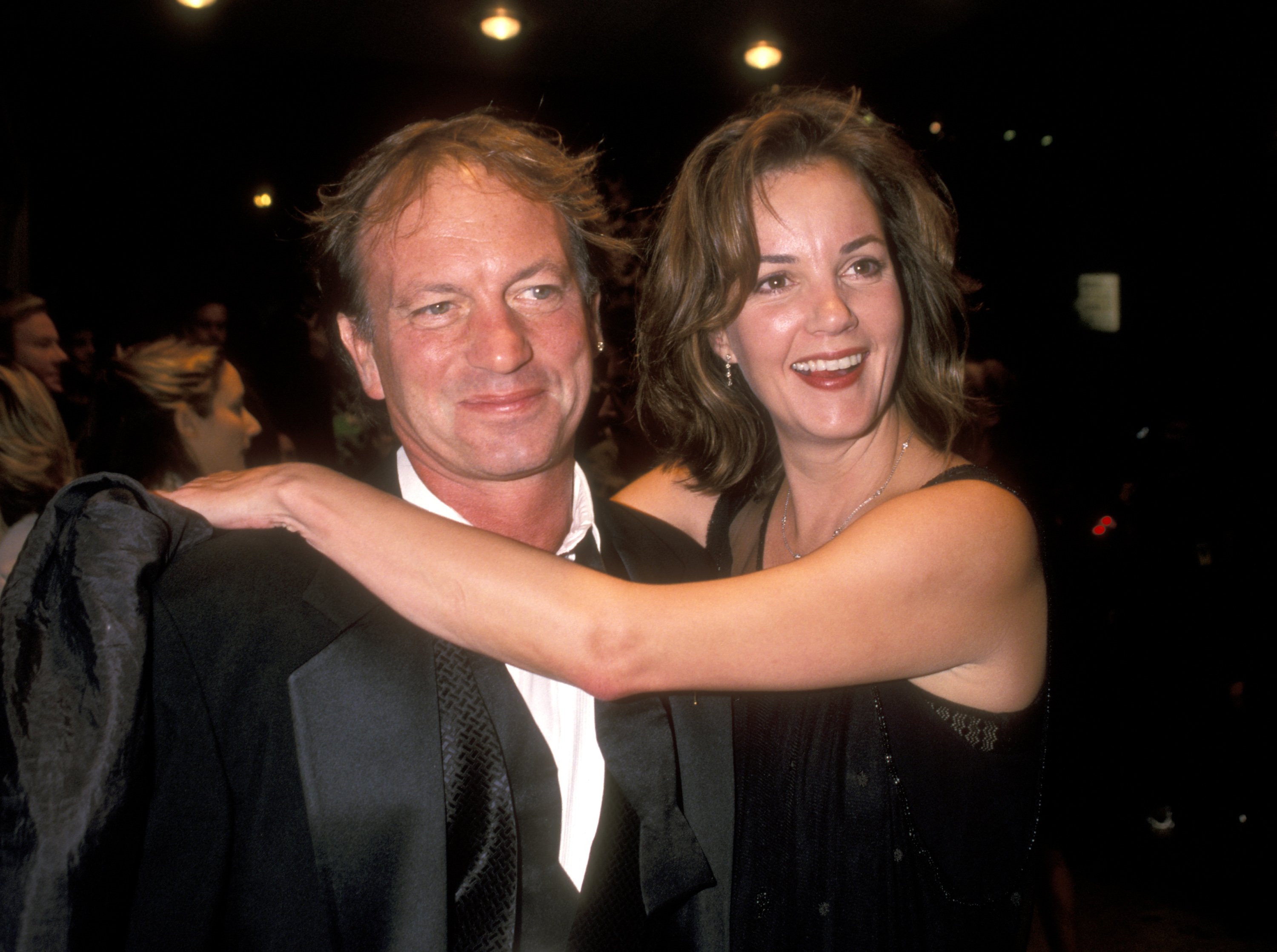 MARGARET COLIN'S CAREER
Her first acting gig on a TV show came in 1979 when she landed a part in "The Edge of Night." Her career got a lot better in 1981, as she got cast in "As the World Turns" to play Margo Montgomery (later Margo Hughes) for over three years.
From that point on, she kept landing parts in TV shows like "Foley Square," "Sibs," "Now and Again," and "Gossip Girl."
On The Town! Selfie with a sailor ..or 3. #fleetweek2019nyc pic.twitter.com/zsCnDgmlDC

— Margaret Colin (@Margaretcolin6) May 24, 2019
Apart from that, the actress has worked in several films, some of which were blockbusters. The most famous movie under Margaret Colin's belt is "Independence Day," wherein she portrayed White House Communications Director Constance Spano.
Most recently, Margaret took the role of Jane McCabe in "Veep," which won her a SAGA for Outstanding Performance by an Ensemble in a Comedy Series.
MARGARET AND JUSTIN DEAS' RELATIONSHIP
As per her love life, the TV star has been married to actor Justin Deas since January 1988. The couple met each other while working together in "As the World Turns," where Justin played Margo's love interest, Tom Hughes.
While his career in the entertainment industry has not been as fruitful as Margaret's, Justin has participated in famous soap operas like "Ryan's Hope" and "Santa Barbara."
With Justin at #USOpen2019 pic.twitter.com/JFNU6Xjl62

— Margaret Colin (@Margaretcolin6) September 6, 2019
In recent years, the actor has been taking some minor roles in projects like "Rock Story," "Price of Freedom," "Cries of the Unborn," and "American Criminal."
Shortly after tying the knot, the couple had their first son together, Sam. Margaret and Justin's second child, Joe, was born four years later. The actress is also the stepmother of Justin's daughter from his previous marriage.
MOVING OUT OF MANHATTAN IN THE 90S
In the mid-90s, while Margaret and Justin were living with their children in an apartment in Manhattan, they realized that "the cost of one private-school tuition in Manhattan was equal to the taxes in Montclair."
Montclair is located in New Jersey, and it is not that far from Manhattan. Since they had two children who needed to go to school, they decided to move to a six-bedroom house in Montclair.
About that decision, Margaret admitted that it was both a sensible and abrupt one to make. Fortunately, they soon noticed that having a place to "spread out" was perfect for everybody.
Apart from that, the fact that they could see New York from one of the windows in the master bedroom made the transition process a lot easier. As Margaret herself said, "you can't miss it too much if you can see it."
THEY RETURNED TO THE BIG APPLE
The truth is that the couple ended up missing Manhattan, especially after they became empty-nesters. For that reason, they bought back their apartment in 2013 in an attempt to do some stage work and feel the vibe of the big city again.
Margaret Colin and her husband spent almost two decades away, so it was only natural to find drastic changes in the condo they used to live.
Not only they could not see the Statue of Liberty anymore due to all the glass towers that were built between the harbor and her apartment, but also the streets that used to be relatively empty to be empty enough to walk down are "filled with bicyclists."
Fortunately, after several years, the life of Margaret Colin has been looking more like her "previous life," which was filled with romantic activities with her husband, auditions to get acting gigs, exercises, and church.