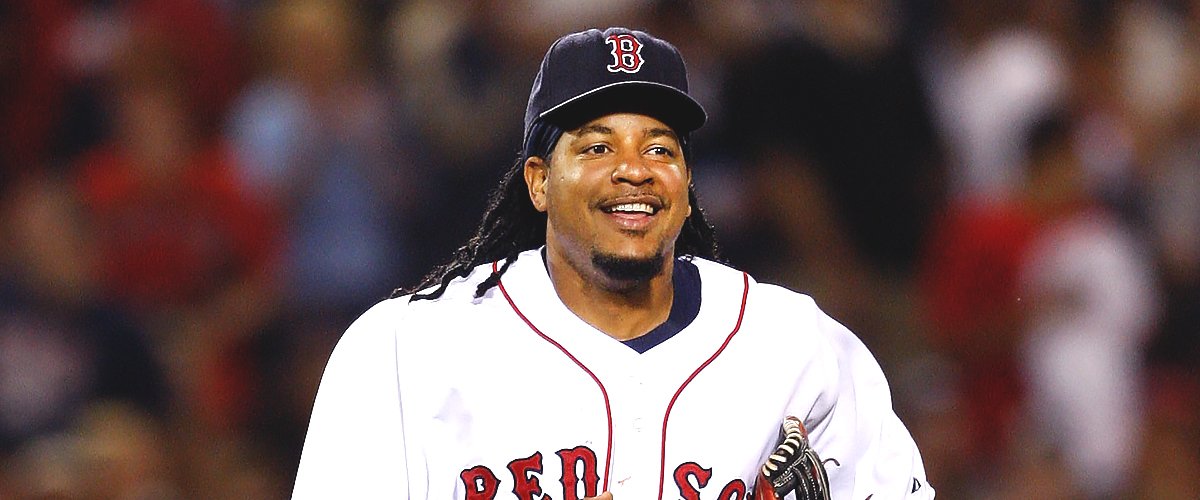 GettyImages
Manny Ramirez Has a Beautiful Wife Juliana — inside the Red Sox Legend's Family
Manny Ramirez played for 19 seasons with the MLB, and although his career ended on a bitter note, he's still known as one of the best in the field. Ramirez is the proud father of three kids and has been married for almost 20 years.
Manny Ramirez is a Dominican-American former baseball player known for his powerful batting skills and his carefree and sometimes unpredictable personality.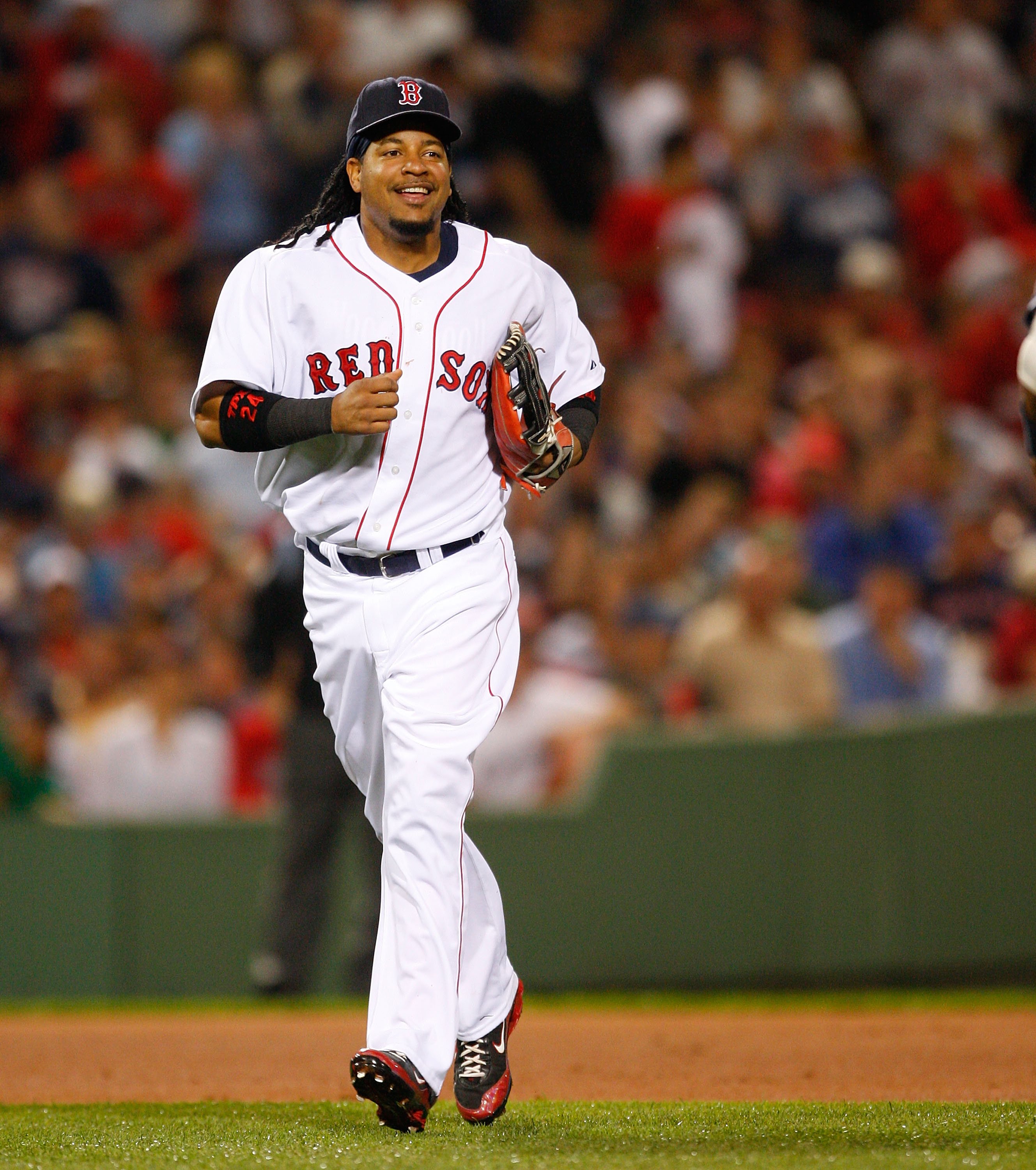 Manny Ramirez #24 of the Boston Red Sox smiles after making a catch off of Alex Rodriguez of the New York Yankees at Fenway Park on July 27, 2008 in Boston, Massachusetts. | Photo: GettyImages
MEET MANNY RAMIREZ
Manuel Ramirez was born and raised in Santo Domingo, Dominican Republic. He showed an interest in baseball since he was a child, and when he moved with his parents to New York City, he joined his high school's baseball team.
According to reports, Juliana accused him of getting physically violent during an argument.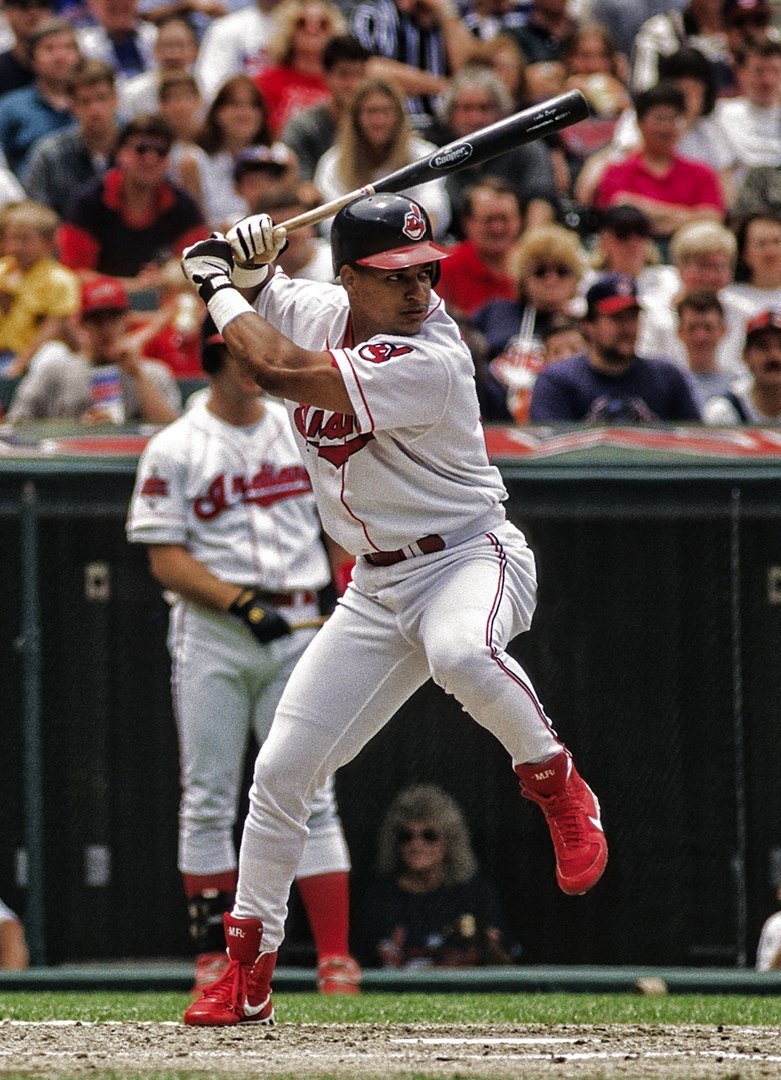 Manny Ramirez bats in a game of the California Angels against the Cleveland Indians on June 8, 1996 | Photo: Wikimedia Commons Images
During his senior year, he was named New York City Public School Player of the Year in 1991, and that same year, he was the 13th pick of the Cleveland Indians during the year's Major League Baseball draft.
Ramirez spent two years at the rookie-level and made his debut on the major league in 1993. He spent the next seven years with the team and, in 2000, signed a $160 million, eight-year contract with the Boston Red Sox.
He led the team to two World Series Championships in 2004 and 2007 before being traded to the Los Angeles Dodgers in 2008.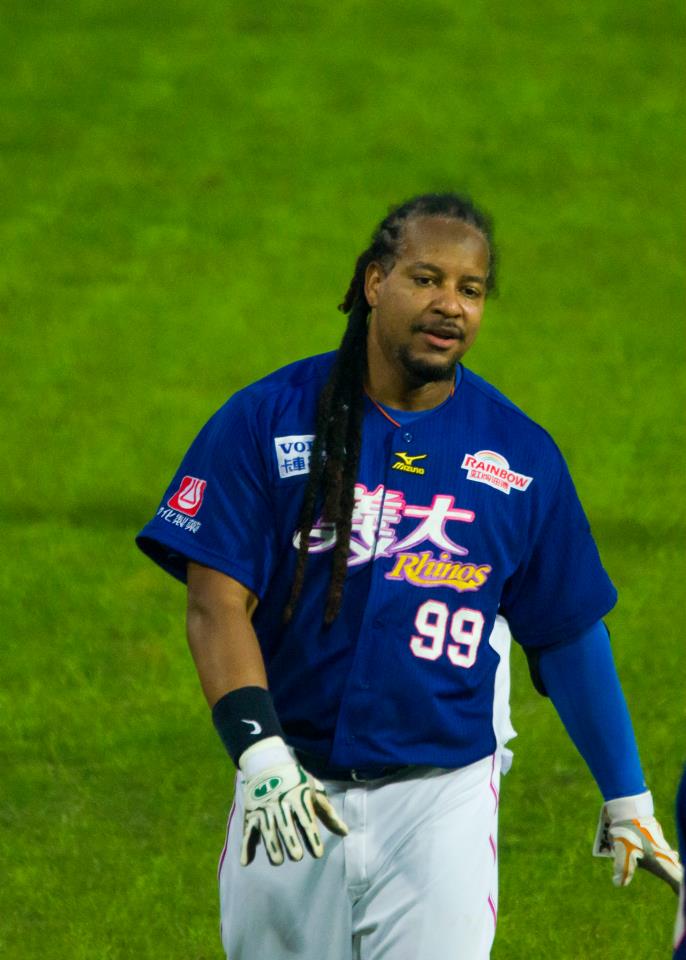 Manny Ramírez at a baseball game of Xinzhuang of Taiwan in April 19, 2013. | Photo: Wikimedia Commons Images
A year later, Ramirez received a suspension of 50 games after testing positive for drugs that violated baseball's drug policy.
"MANNY BEING MANNY"
Through his career, Ramirez left his fans and even his teammates and coach stunned on many occasions.
Whether it was by running back to first base from the second, high fiving a fan before throwing a ball back, or spiking a drink with Viagra before a game, his behavior was often justified with the catchphrase "Manny being Manny."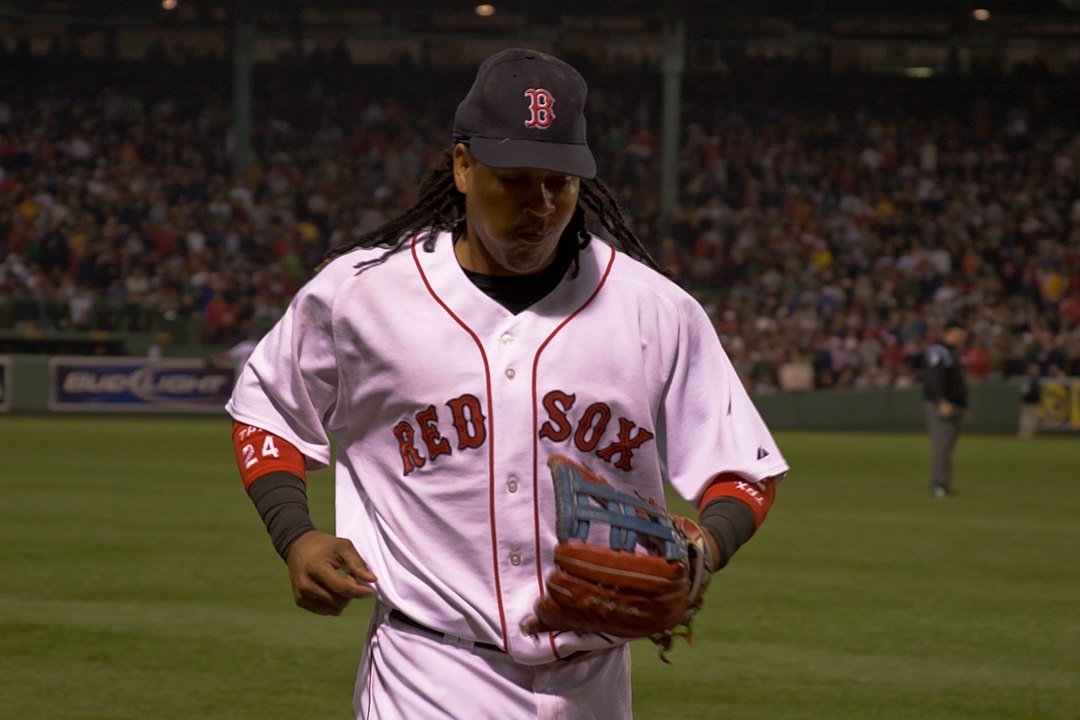 Manny Ramirez with the Red Sox in June 2007 | Photo: Wikimedia Commons Images
For a while, Ramirez's antics were on the fun side, but at some point, he started acting out, and his long-lasting career and string of mischievousness came to an end when he violated baseball's drug policy for the second time in 2011.
He was given a suspension of 100 games, but Ramirez chose to retire instead. However, a year later, he asked to be reinstated in the MLB, claiming he was willing to serve his suspension.
Eventually, he reached an agreement and only had a suspension of 50 games before he finally returned to baseball as part of the Oakland Athletic, a minor league team.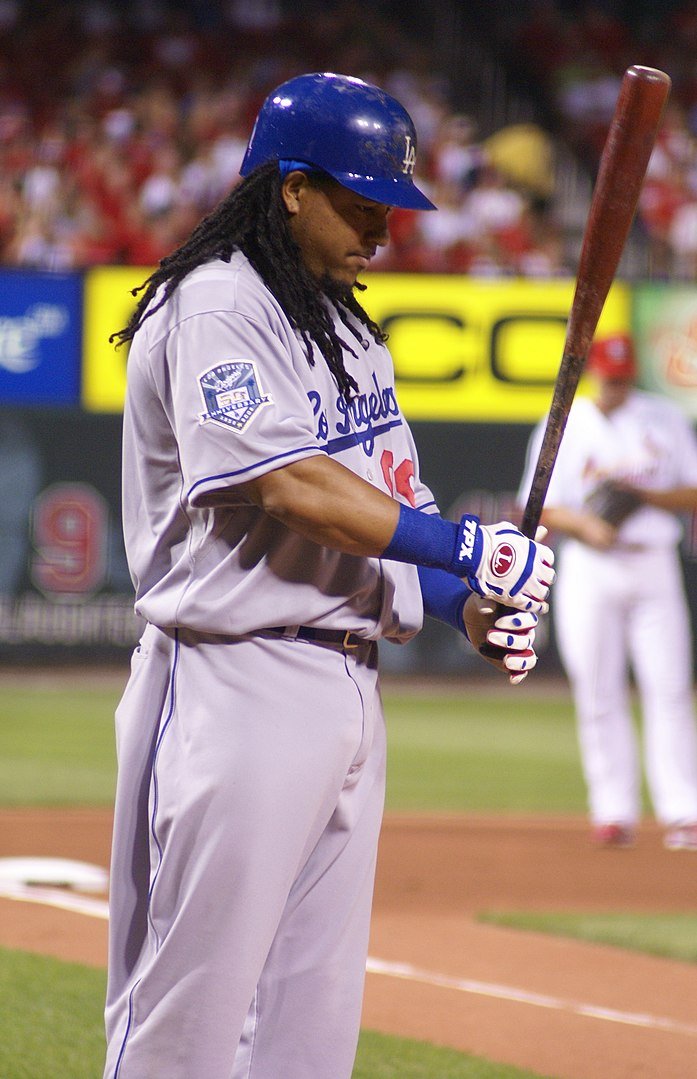 Ramirez during his tenure with the Dodgers, August 2008 | Photo: Wikimedia Commons Images
Through the following years, he played with four other teams, including Japan's Kōchi Fighting Dogs, but he's now playing in the Chinese Professional Baseball League.
MEET MANNY RAMIREZ'S WIFE
Ramirez married Brazilian hostess Juliana Monterio in 2001, and they have two sons: Manuelito "Manny" Jr., born in 2003, and Lucas Ramirez, born in 2006.
He also has a son from a previous relationship whom he also named Manny Jr. and is 24 years old.
Ramirez and Juliana met at a local gym in Boston, and according to the authorized biography "Inside the Life of Baseball's Most Enigmatic Slugger," Juliana worked hard to learn Spanish to communicate with Ramirez's mother.
The book also mentions that Juliana was studying tourism in Brazil before visiting Boston during spring break and choosing to move to the city.
Onelcida, Ramirez's mother, recalled telling her son that Juliana was the one, and she would be his wife after the first time she met her.
However, the now happy-looking couple faced some harsh bumps on the road before basking in the joy of being married.
JULIANA'S DOMESTIC VIOLENCE ALLEGATIONS
In 2011, Ramirez was ordered to stay away from his wife after police arrested him at their home in Weston, Florida.
According to reports, Juliana accused him of getting physically violent during an argument, Ramirez allegedly acknowledged they had an argument while in bed but claimed things didn't go as she recalled.
The baseball star was charged with battery and paid a $2,500 bail before being released from a South Florida jail.
Despite that incident, Ramirez and Juliana managed to move forward with their marriage, as she explained in an Instagram post that, while things weren't easy, they always worked together to keep their marriage afloat.
"When people tell me how perfect we look... they really don't know what a fight our marriage has been," she wrote in Spanish. "But it was all worth it. Everything we went through made us stronger."
These days, Juliana has become a fashionista, always attending the latest Fashion Week events and donning clothes from high fashion designers.
She's also constantly sharing pics from her family, which includes her husband's oldest child, whom she seems to have welcomed into the family with open arms.
Please fill in your e-mail so we can share with you our top stories!