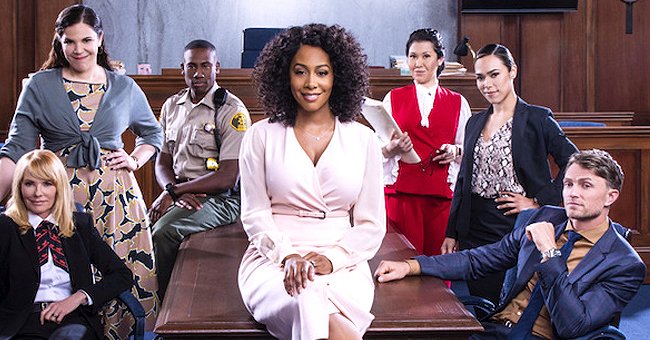 twitter.com/TVLine
'All Rise' Stars React to Season 2 Renewal and Thank Loyal Fans via Zoom

The ensemble cast of the recently renewed legal drama is really grateful to their fans for having made it possible for them to continue on the screen, and they made sure to let them know it.
On May 6, 2020, the CBS TV network announced the renewals and cancelations of their series for the 2020-2021 season, and there was good news for the legal drama "All Rise," starring 38-year-old Simone Missick.
The series, created by Greg Spottiswood and which premiered in September 2019, is among the fortunate ones that were renewed by CBS, a list that includes fellow dramas "Blue Bloods," "Magnum P.I.," and "NCIS."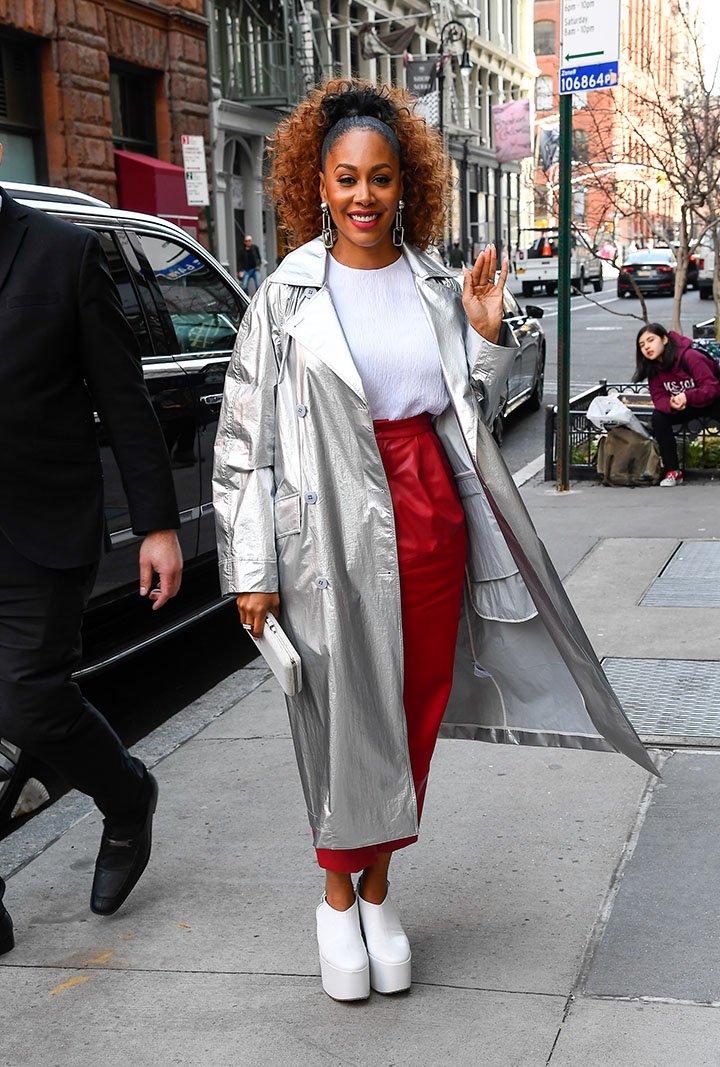 Simone Missick is seen outside Build Studio on February 24, 2020 in New York City. I Image: Getty Images.
Comedies "Bob [heart] Abishola," "The Neighborhood," and "The Unicorn," also made it into the list. Sadly, others like "Broke," "Carol's Second Act," and "Man with a Plan," are being canceled.
CAST REACTS
In response to the great news for "All Rise," the cast of the show turned to social media to both celebrate and thank their fans for their support.
Missick, who plays the leading role of Judge Lola Carmichael in the series, shared a video of the Zoom conference on which the show's creator tells the cast about the renewal, which she captioned:
"Thank you all for watching @allrisecbs, tweeting and posting, and being faithful supporters of this special show. God is so AWESOME!"
37-year-old Jessica Camacho, who plays Public Defender Emily Lopez on the show, shared a video in her Instagram account captioned with a "Love not to the 'All Rise' fans," also thanking them for "turning in each time."
37-year-old Lindsay Mendez, who portrays court reporter Sara Castillo, took to Twitter to share a link to the news as told by Dateline, adding: "See everyone this fall!
MAKING HISTORY
On May 4, two days before the announcement, "All Rise" made history by becoming the first primetime series to re-enter production amid the pandemic and social distancing, by premiering its season 1 finale.
The episode, titled "Dancing at Los Angeles" was shot remotely after Los Angeles entered into the mandatory shelter-in-place order, with the actors and crew using Zoom, FaceTime, and other online technology.
"It was like, 'Oh, we're doing a location scout in my house today. Great, let me clean up and ignore the fact I haven't done anything for two weeks,'" Missick told CNN about filming at her home.
Please fill in your e-mail so we can share with you our top stories!