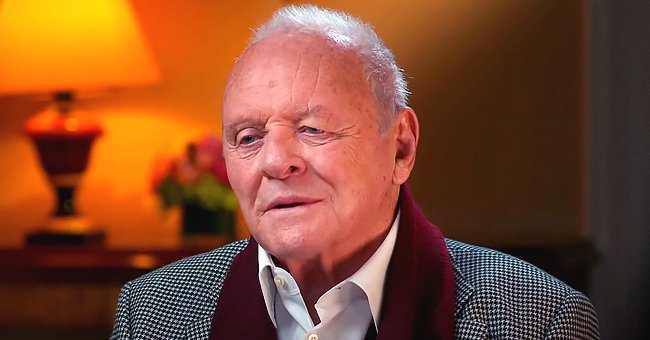 Youtube.com/CBS Sunday Morning
Anthony Hopkins, 82, Releases First TikTok Video to Drake's Song 'Toosie Slide'
Anthony Hopkins found an outlet for his creativity in several ways while in self-isolation, the latest of which includes his TikTok debut, even though he is "late to the party."
The legendary 82-year-old actor might be isolating alone at home amid the novel coronavirus pandemic, but as Anthony Hopkins said during a video last month, he's "found lots of things to do."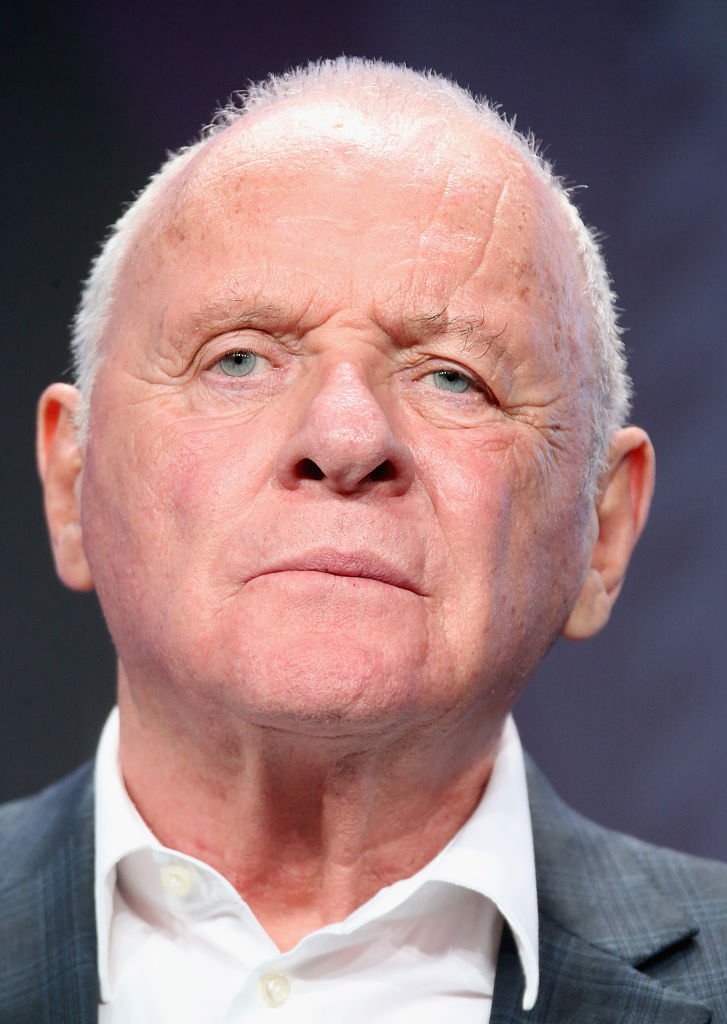 Sir Anthony Hopkins speaks onstage during the HBO portion of the 2016 Television Critics Association Summer Tour on July 30, 2016, in Beverly Hills, California. | Source: Getty Images.
ANTHONY TOOK ON THE TOOTSIESLIDE
Most recently, Anthony joined the TikTok revolution with his attempt at the #tootsieslidechallenge. He might have been "late to the party," but the actor made sure to put his best foot forward while giving a shoutout to Arnold Schwartzenegger and his wife Lulu that "I'll be back."
Sharing what else he'd been up to, Anthony cheerfully showed off his paintings in a previous post while thanking fans for their "generous compliments and well-wishes."
NOT EVERYONE LIKES HIS PAINTINGS
The camera panned out to his collection of colorful paintings, but everyone didn't approve of Anthony's art as he jokingly added:
"I'm afraid Niblo does not really approve of my work, I think he's probably a better painter than me."
Niblo is Anthony's cat, and the pair came to a mutually beneficial arrangement whereby Niblo keeps Anthony "healthy" in exchange for being entertained.
HAPPY TO OBLIGE
To elaborate, the "Westworld" star gave an example in a video he posted playing the piano for his beloved pet and said:
"For example, I played the piano for Niblo, he's busy at the moment, he's writing his memoirs!"
PRIORITIZING HIS HEALTH
The 82-year-old went into self-isolation "totally voluntary" as a preventative measure to stay healthy, and his rep previously said that the actor is "currently well," which his wife Stella also confirmed.
Still going strong, Anthony also reprised his role in the popular series "Westworld," which debuted its long-awaited 3rd season on HBO last month.
Fans of the series had to wait two years for the latest season, which also saw the "Breaking Bad" actor Aaron Paul join the cast.
JUST LIKE ANYONE ELSE
With an acting history dating back to the 60s, Anthony Hopkins became known for his spell-bounding portrayal of complex characters in films such as "Silence of the Lambs," "Legends of the Fall," and more recently, "The Two Popes."
Through the experience gained from playing real-life characters, Anthony realized that everything is not always as black and white as they seem, and he even came to appreciate his own "immoral quirks" that remind him that he is no better than others.
Please fill in your e-mail so we can share with you our top stories!