Legendary Soul Singer Betty Wright Dies at 66
Soul singer Betty Wright sadly passed away over the weekend at the age of 66. The tragic news was revealed by her niece on Sunday morning, May 10, 2020.
The music industry lost a legend over the weekend when Wright died recently. The soul singer was known for her music hits which included "No Pain, (No Gain)" and "Tonight Is the Night."
Her niece announced the news via Twitter writing: "I just lost my aunt this morning.... and now my mood has changed.... sleep in peace aunty Betty Wright." She added her wishes for her aunt in the post stating: "Fly high angel."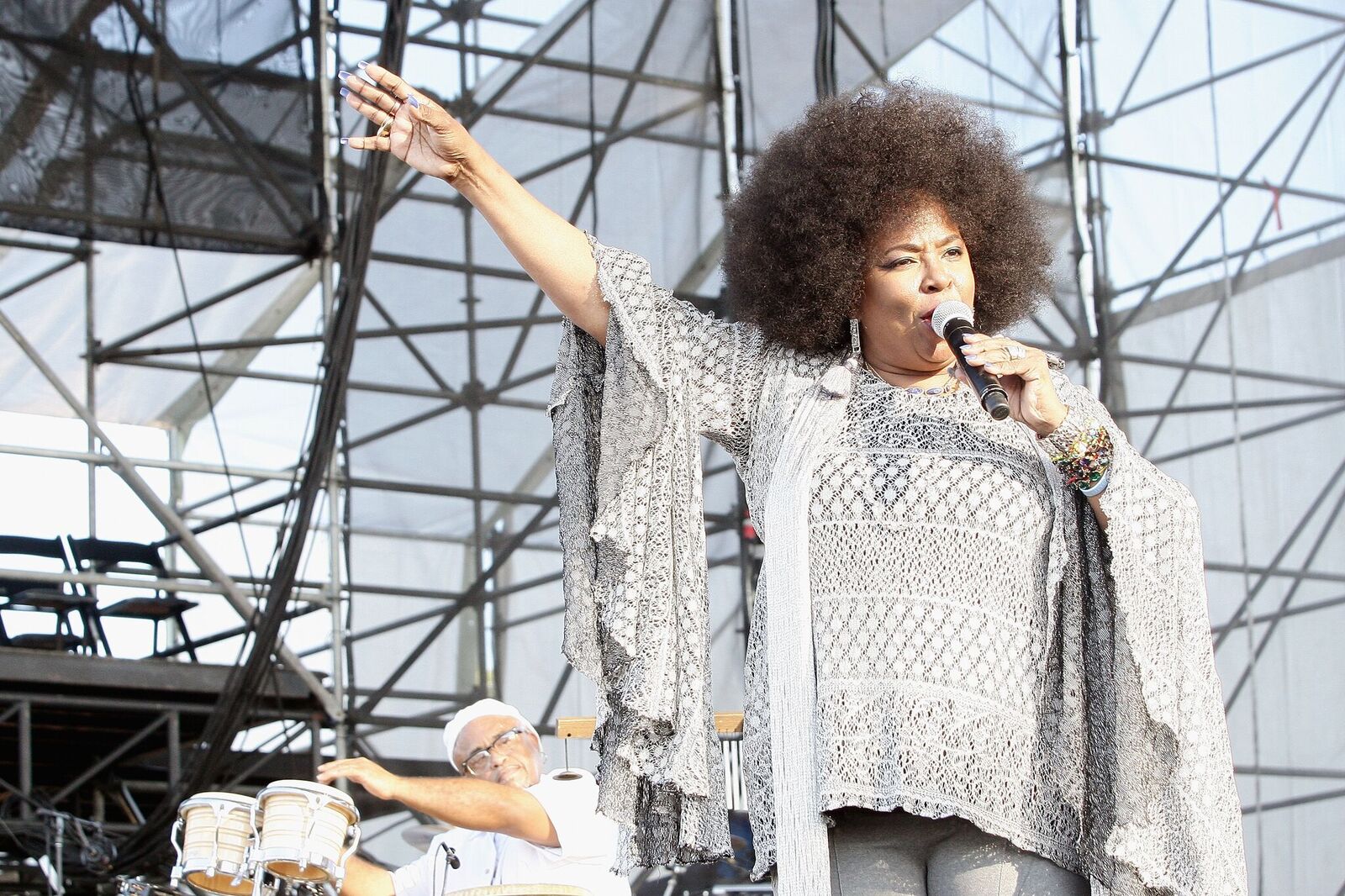 WRIGHT'S DEATH
About an hour later, Wright's niece took to the same medium where she shared her aunt's photo. She called the musician a "legend" and noted how she was the one who'd help her get her first paycheck as a background singer.
Her niece also expressed regret for failing to pay Wright one last visit the weekend before. The niece noted how that was "going to haunt me .... R.I.P. Betty Wright."
Thank you for being a master teacher, a friend and one of the greatest female soul singers in our industry. You were so much more than your music. We were blessed to be around royalty. Thank you. I will never forget. 👑 #BettyWright ! pic.twitter.com/CHQL1S5FRy

— ledisi (@ledisi) May 10, 2020
CHAKA KHAN REVEALS WRIGHT IS UNWELL
Over a week ago, iconic musician Chaka Khan, 67, reached out to her followers to ask for prayers for Wright. Speaking to "The New York Times," Steve Greenberg, the president of S-Curve Records, shared how Wright had been diagnosed with endometrial cancer in the fall.
Rest in power to a legend, Betty Wright. Our beloved aunty, mentor, and vocal coach ❤️🙏🏽She stood by me every step of the way. Taught us so much. She will be missed. pic.twitter.com/QTcZYh7N0M

— Skip Marley (@SkipMarley) May 10, 2020
BETTY'S START IN MUSIC
Her family revealed that she'd died from cancer at her home in Miami. The "Clean Up Woman" singer began her career by singing gospel music in the family group, the Echoes of Joy.
Calling all my #PrayWarriors | My beloved sister, Betty Wright @MsBettyWright, is now in need of all your prays.
"Que Sera, Sera | Whatever Will Be, Will Be"
In Jesus Name We Pray for Sister Betty
All My Love Chaka pic.twitter.com/krQcfWFl5r

— C H A K A | K H A N (@ChakaKhan) May 2, 2020
HER FIRST ALBUM
In 1968, at the age of 14, she released her first album with the track "Girls Can't Do What Guys Can Do." Her previous label went under dissolution causing her to create her own in 1985 and called it Ms. B Records.
I just lost my aunt this morning.... and now my mood has changed.... sleep in peace aunty Betty Wright 💕💕🙏🏾🙏🏾 fly high angel

— #BELLA (@iBellaNIEMA) May 10, 2020
MAKING HISTORY
Three years later she made history when she became the first woman to have a gold record on her own label. Wright's songs were remixed and reworked into modern songs by various artists.
My auntie was a legend.... she helped me get my first paychecks singing background..... and I didn't make it to see you this past week and that's going to haunt me .... R.I.P. Betty Wright pic.twitter.com/62fCg5crYh

— #BELLA (@iBellaNIEMA) May 10, 2020
ADAPTATIONS OF HER SONGS
These included Mary J. Blige's "Real Love," Sublime's "Get Out!," and Afrika Bambaataa's "Zulu War Chant." Little Richard is another music legend who passed away recently.
My first introduction to Rock & Roll. Little Richard! 💕 pic.twitter.com/e57CdyOyk3

— Mary Wilson (@MWilsonSupreme) May 10, 2020
LITTLE RICHARD'S DEATH
He sadly died on Saturday at the age of 87. The "Tutti Frutti" musician's son, Danny Jones Penniman, confirmed his death by bone cancer to Rolling Stone.