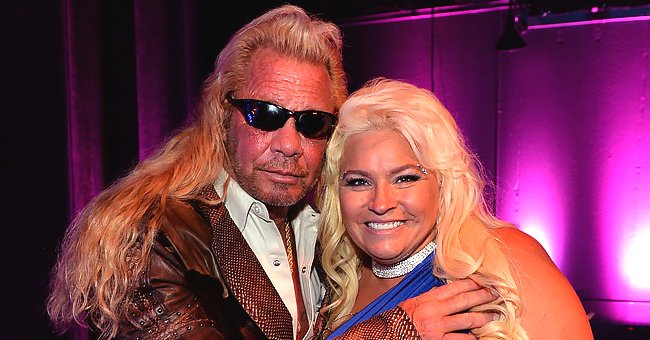 Getty images
Duane Chapman Pays Tribute to Late Wife Beth and Calls Himself Her Husband on Mother's Day
Duane "The Dog" Chapman celebrated the memory of his beloved late wife, Beth Chapman, with a sweet post in her honor to mark Mother's Day.
May 10 marked America's Mother's Day and was marked with many people celebrating their mothers, wives, and women dear to them. Duane Chapman of "Dog The Bounty Hunter" fame also celebrated someone so dear to his heart.
In an emotional post on Instagram, the reality television star shared a throwback picture of his late wife, Beth Chapman, who died last year, to celebrate her on the special day.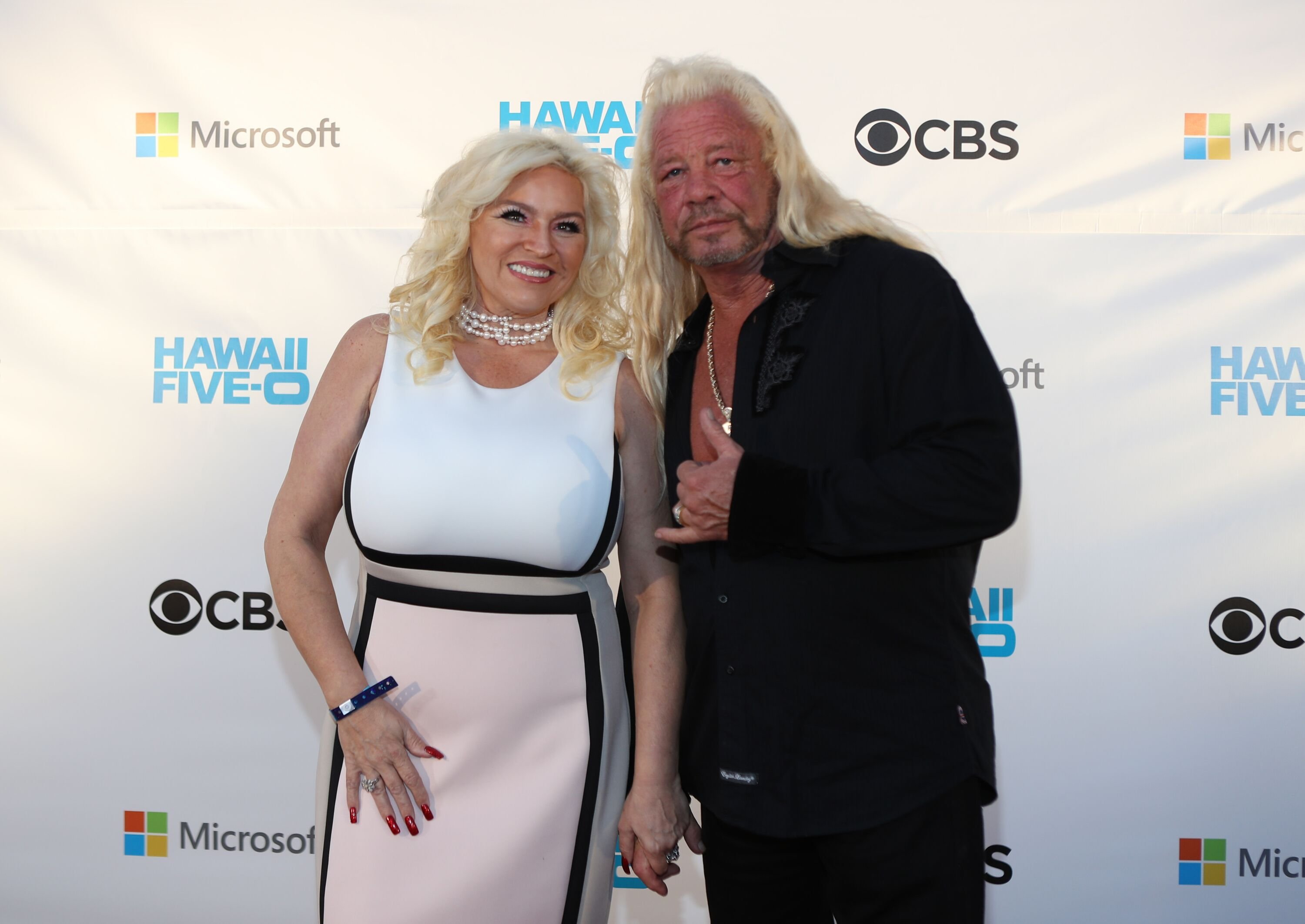 Beth and Duane Chapman at Queen's Surf Beach on November 10, 2017. | Photo: Getty Images
The picture showed Beth, out at sea, relaxing onboard a boat jacuzzi, with a flower crown on her head. She also wore a lovely, sweet smile while staring at the camera.
The photo was taken during the Mother's Day celebration of 2018, a fact revealed by Duane Chapman in his caption to the post. He wrote:
"Mother's Day, 2018 !!! Love you miss you, Beth #throwback."
This year's Mother's Day celebration marks the first that Duane would be celebrating without his wife since her death from stage two throat cancer last year, at the age of 51.
Together they were parents to their lovely kids, Cecily, Bonnie, Garry, and Dominic Davis. It has been difficult for Duane and the kids to forget about the pain of losing their wife and mother, but over time, it has become easier.
Duane Chapman revealed to The Sun that he asked Francie to marry him last weekend, while they were having a romantic candle-lit dinner.
Duane's emotional post comes less than a week after the news of his engagement with girlfriend Francie Frane hit the airwaves. The news shocked some fans, who believed that the engagement was coming so soon after Beth's death.
However, in an exclusive chat with PEOPLE, Duane Chapman said that his late wife would approve of his new fiancé, adding that he needed a new partner. He said:
"I need a partner. I've said it before. There will never be another Mrs. Dog. There is not. Francie couldn't do that. There will be a last Mrs. Chapman. There is not."
The 67-year-old added that if his late wife were to be alive and saw Francie and how she was raised, as well as her morality, that she would have advised him not to lose her.
The reality television star also said that he would never forget Beth, but that he has to get out there and be able to say that he came out of his difficulty. He also said that as a human being, one doesn't look for a replacement, a fact that he was learning at the moment.
Duane Chapman revealed to "The Sun" that he asked Francie to marry him last weekend, while they were having a romantic candle-lit dinner at their home in Colorado.
Francie, 51, speaking to the media outlet, said that she wasn't expecting the proposal at all, and had gone to pick up some food, only to return to find the lights turned low, with a few candles and lights lit.
Duane then urged her to come and sit with him, before getting down on one knee, opening the ring box and popping the question to her.
Please fill in your e-mail so we can share with you our top stories!