Vanessa Bryant's Daughter Natalia Pays Sweet Tribute to Mom on Mother's Day (Photo)
Vanessa and Kobe Bryant's oldest daughter, Natalia, celebrates mom on mother's day with a collage of photos.
To celebrate her mother on the first mother's day since they lost their patriarch, Kobe, Natalia Bryant, took to her Instagram to share a collage of beautiful photos featuring her with her mom in some and Vanessa alone in the others.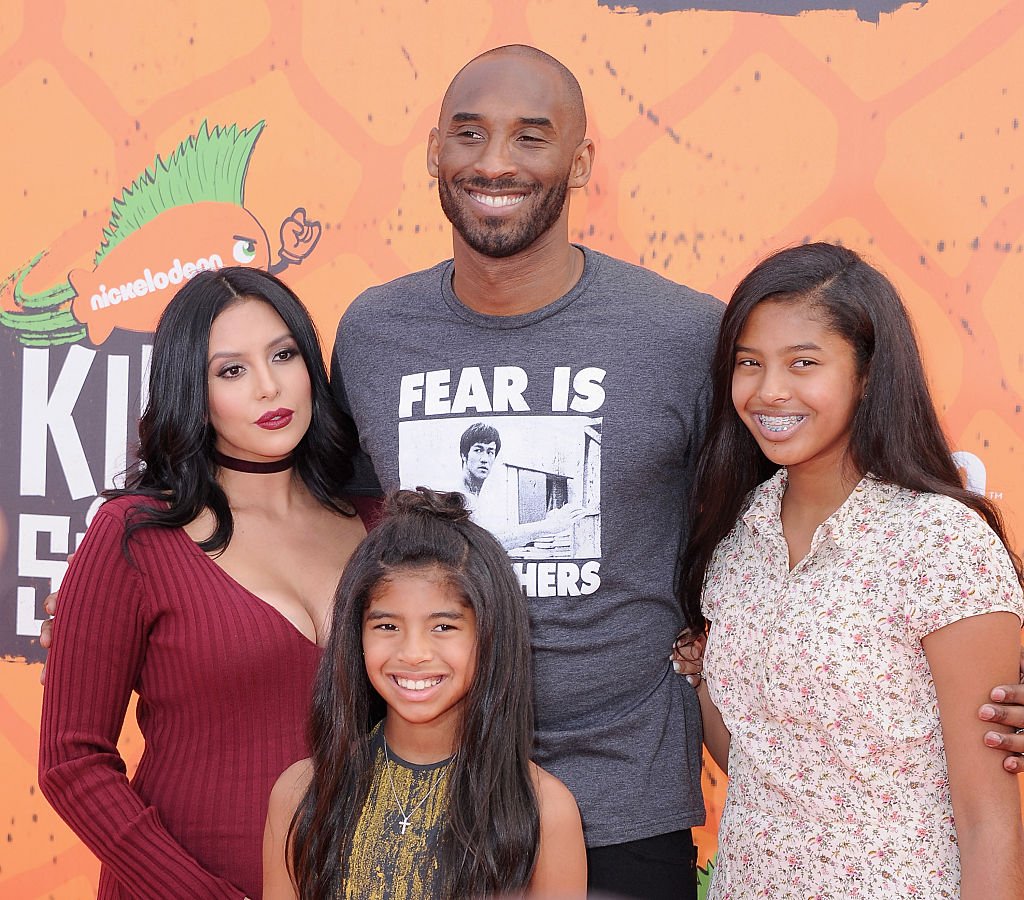 The words, "I LOVE YOU MOMMA" were inscribed boldly on the pictures. The 17-year-old limited her caption to just the celebratory words, "Happy Mother's Day," ending it with the heart emoji.
In commemoration of her birthday last week, Vanessa received an unexpected letter from her late husband.
In the comments, Natalia's fans sang Vanessa's praises as some alluded to her strength, and others called her an "inspiration."
According to People, the mother of four spent mother's day at home with her daughters Natalia, Bianka, and Capri. Her girls gifted her a book titled "Why I Love My Mom," which she showed off on her Instagram story. 
She also received a few gifts from her celebrity friends, Ciara, Rachel Zoe, Gabrielle Union, and Dwyane Wade.
The past couple of moments has been a roller coaster of memories for the Bryant family as they have had to mark several milestones without Kobe and 13-year-old Gianna. They both died in a helicopter crash on January 26. 
People reports that between April and May, the family celebrated their first Easter with the father-daughter duo.
What would have been Vanessa and Kobe's 19th wedding anniversary and also what would have been Gianna's 14th birthday were also marked.
Then the NBA star's Hall of Fame induction was announced, his Wizard series, "Season One," became a New York Times Best Seller, and most recently, Vanessa's birthday also evoked a lot of emotions from them.
E! Online shares that in commemoration of her birthday last week, Vanessa received an unexpected letter from her late husband.
The 38-year-old mom posted a picture of the letter which she said was labeled "To: The Love of my Life. From: Tu Papi."
Bryant and her children have been self-isolating together since the start of California's stay-at-home order last month, and she has dedicated this period to healing even as she continues to pay tributes to her husband as reported by Daily Mail. 
Her daughters also remember their father and sister in their way. According to Insider, Vanessa shared a video of her 3-year-old, Bianka wearing a "Muppets" Lakers T-shirt as she stole the spotlight in her older sister, Natalia's TikTok video.