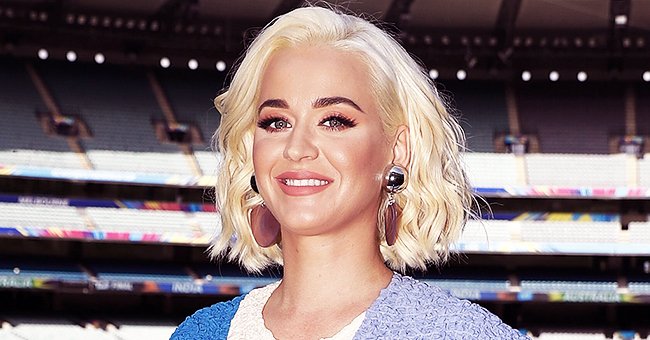 Getty Images
Pregnant Katy Perry Wears Dumbo Costume and Sings 'Baby Mine' during Disney's Family Singalong
Disney's Family singalong aired on Sunday, which was also Mother's Day, and music star Katy Perry was sweet enough to sing "Baby Mine," from the 1941 animated film Dumbo to her fans.
The pregnant star sat on a chair, wore an elephant costume that revealed only her face as she sang, "You are so precious to me/Cute as can be/Baby of mine."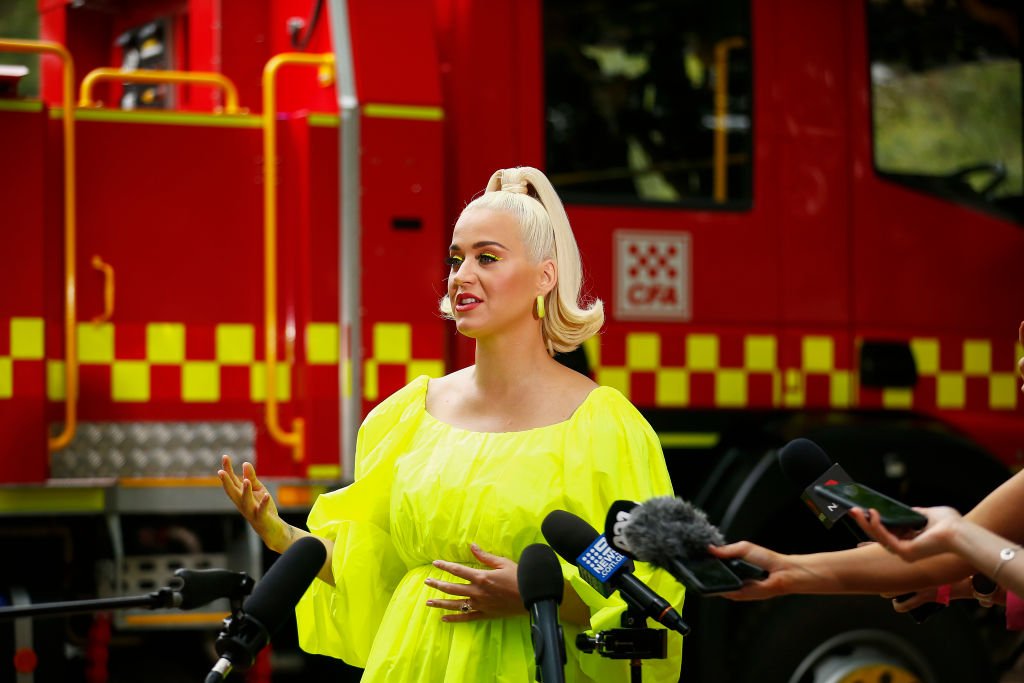 Katy Perry speaks to media in Bright, Australia on March 11, 2020 | Photo: Getty Images
The singer was introduced by Ryan Seacrest, who informed everyone that Katy would be performing the song alongside another special "someone," her poodle nugget. Fans were ecstatic to see Katy perform the beautiful song and one fan wrote,
"I know this song is really sad, but seeing her and her dog with those costumes is cracking me up???"
Before Katy's performance, American actor Ben Platt and actress Idina Menzel had performed a song from Aladdin titled "A Whole New World."
The funds raised from the event will be donated to Feeding America, which is an organization that has committed to helping American citizens that are affected by the novel coronavirus.
Amid the novel coronavirus pandemic, Katy Perry has been carrying her fans along during her pregnancy journey through social media.
Recently, on Facebook Live, the 35-year-old revealed that she's not sure if she is going to have a babymoon or a baby shower because of the recent change. She also said that she is not rushing anything, and will be very grateful if she has one.
Besides Katy Perry, there are some other big names lined up for Sunday's "The Disney Family Singalong."
John Legend, Tituss Burgess, Sabrina Carpenter, Jennifer Hudson, Lang Lang, and many more stars will be performing at the event.
The first "Disney Family Singalong," aired last month. Over 10 million viewers were recorded, and there was even a surprise appearance by Queen Bey.
Katy first shared hints of her pregnancy on March 5 in the music video of her song "Never Worn White." In the clip, the musician was seen cradling her baby bump in the video.
Then on April 3, she went on to reveal that she and her fiance Orlando Bloom, 43, were expecting a daughter. She shared a picture of her fiancé covered in pink cream during their gender reveal party and captioned it "It's a girl."
Katy had a chat with Extra through Zoom video call late last month, where she revealed that she was doing great regarding the novel coronavirus outbreak.
According to her, she is not very happy about the quarantine, because she is used to being busy always. She also said that there are some days that she feels like breaking down in tears, but she believes that the sacrifice will be worth it in the future.
Please fill in your e-mail so we can share with you our top stories!