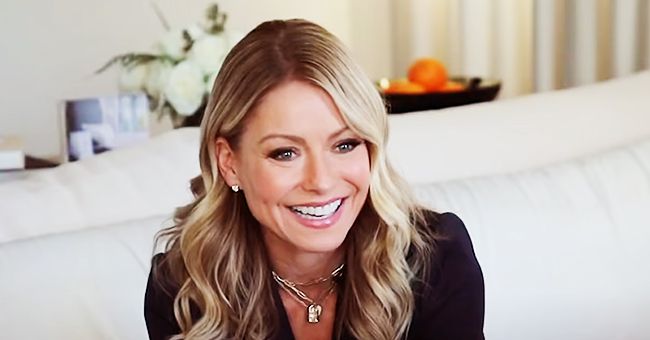 youtube.com/Access
Kelly Ripa Jokes She's Always Had a Fear of Going out Amid COVID-19 Pandemic

American writer Gary Janetti took to Instagram recently to share that "FOMO has been replaced by FOGO. Fear of going out."
Many people were thrilled when Kelly Ripa commented on the post. The famous talk show hostess quipped that she's had that her whole life.
Meanwhile, in the recent episode of "Live with Kelly and Ryan," Ripa, 49, discussed her at-home hair journey with her co-host Ryan Seacrest, as reported by PEOPLE.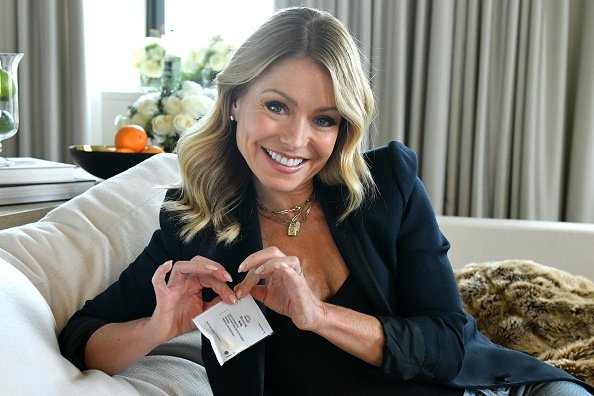 Kelly Ripa on February 19, 2020 in New York City. | Photo: Getty Images
"I need a haircut desperately. I've been trimming it myself with kitchen scissors but I really want to lop it off," she explained. "I want to give myself a bob, but the scissors are just too dull. It's too risky, it's just too risky."
Not long ago, Ripa offered to cut her oldest son Michael's hair as an example of the segment about how to cut men's hair at home.
The doting mother can be seen giving Michael a trim using her kitchen scissors. She has also shared a portion of her at-home beauty secrets while taping the show remotely amid the COVID-19 pandemic.
"I keep putting on my daughter's self-tanner, thinking that will help," said Ripa. "All of my clothes, all of my hair products, and all of my makeup is locked in the studio, which is closed because of everything that is going on."
Recently, Consuelos looked back at the early days of his life with Ripa.
As reported by E! News, Ripa uncovered that Michael has been assisting with her show. Seacrest then acknowledged he's seen Michael, who studies film at New York University, setting up before the co-hosts go live.
Aside from Micheal, Ripa and her husband Mark Consuelos also share daughter Lola, who is also a student at NYU, and son Joaquin, who is a high school student.
Recently, Consuelos looked back at the early days of his life with Ripa, as reported by PEOPLE. In the new book "What Makes a Marriage Last," the actor recalled for co-authors Marlo Thomas and Phil Donahue his old jealous streak.
In 1995, Consuelos and Ripa met at the set of the television series "All My Children," where they co-starred. At the time, Consuelos was given a role as Ripa's love interest.
After a year of dating, the acclaimed actor proposed to Ripa, and they eloped in Vegas in May 1996. When they got married, the couple never exchanged rings, so they decided to shop for jewelry in celebration of their tenth anniversary.
Please fill in your e-mail so we can share with you our top stories!