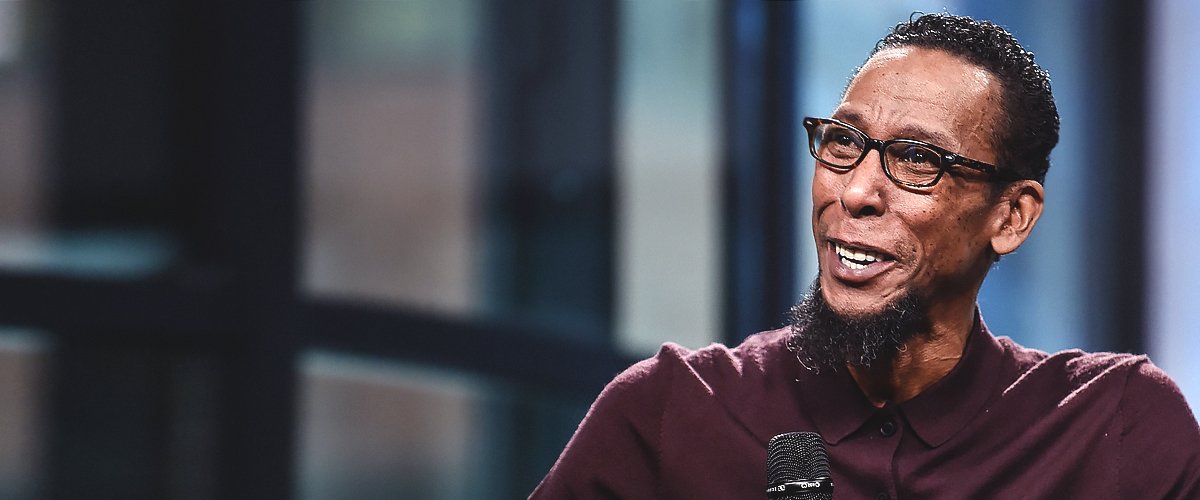 Getty Images
Ron Cephas Jones' Daughter Jasmine Cephas Jones Is All Grown-Up and Following in His Footsteps
Jasmine Cephas Jones followed her father's career choices and got engaged to her "Hamilton" co-star Anthony Ramos.
Jasmine Cephas Jones is the daughter of the legendary actor and "This Is Us" star Ron Cephas Jones, who followed her father's footsteps in the entertainment industry.
The actress once recalled going to one of her father's auditions and watching his rehearsals. "When I was ten, I remember [director] Philip Seymour Hoffman telling someone, 'You're acting. Don't act," she shared.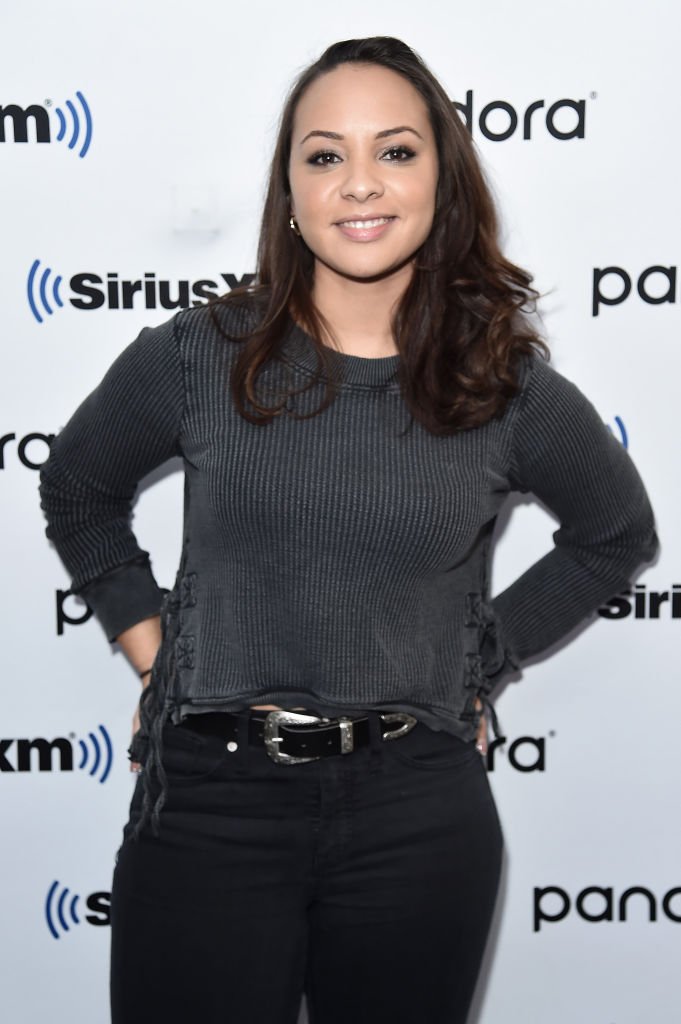 Jasmine Cephas Jones visits SiriusXM Studios on November 21, 2019 in New York City. | Source: Getty Images
What happened then didn't make sense to Jasmine, but later on, she learned what Hoffman said meant that "acting has to be real."
EARLY CAREER
With the talent that runs through her veins, Jasmine brought out the best in herself at the Berklee College of Music for vocals and The Neighborhood Playhouse for theater.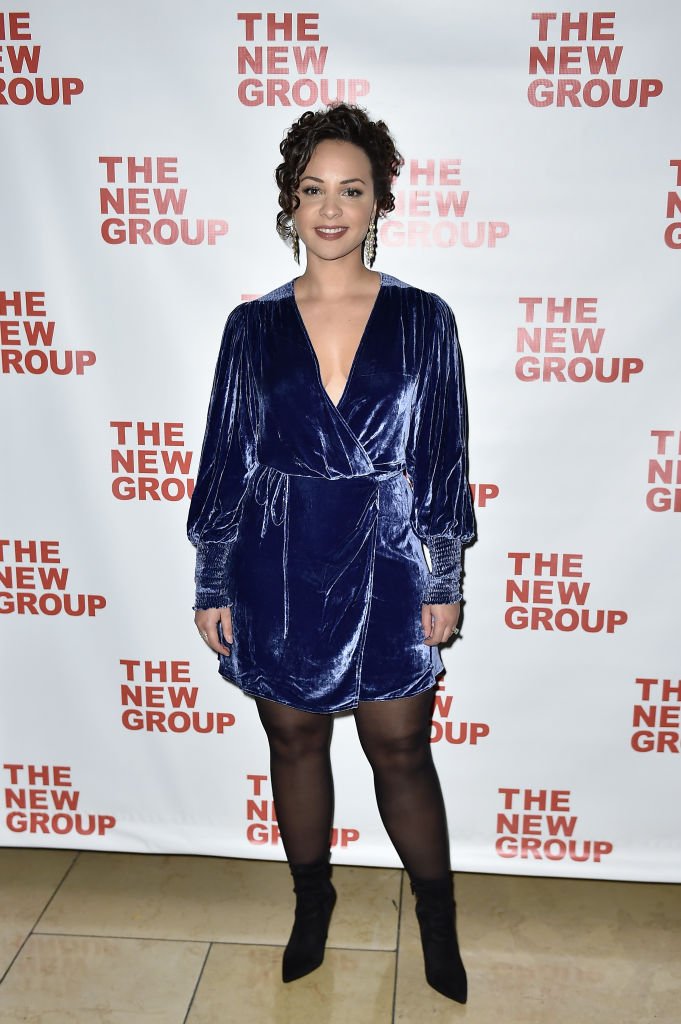 Jasmine Cephas Jones attends "Cyrano" opening night party at Irvington Bar & Restaurant on November 07, 2019 in New York City. | Source: Getty Images
The Broadway star, who is a member of the Labyrinth Theater Company, appeared in the productions "The Loneliness of the Long Distance Runner" and "Hamilton."
She also appeared on-screen in the films "Mistress America," "Blindspotting," "Monsters & Men," and "Titus," as well as the shows "Girls," "Blue Bloods," "Odd Mom Out," and "Unforgettable."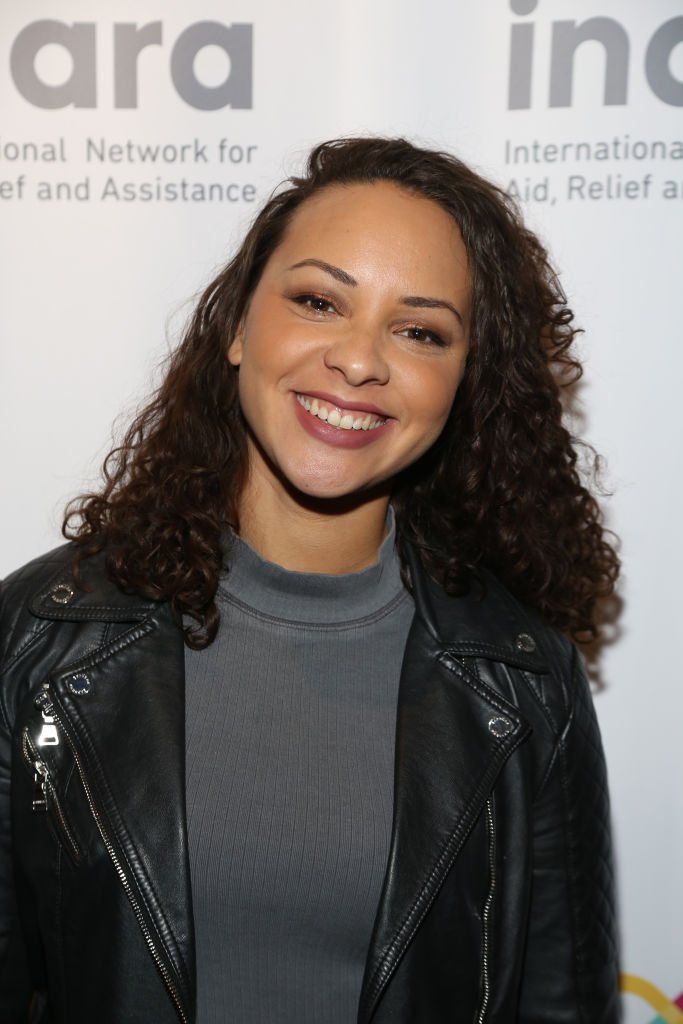 Jasmine Cephas Jones attends the "Songs For Syria" photo call at WP Theater on November 04, 2019 in New York City. | Source: Getty Images
While the young star is undoubtedly a talented actress and singer, her father Ron admitted that her music inclination came from her mother.
"My daughter gets a lot of her natural music ability from her mother because she's a world-class singer," Ron admitted. "My daughter traveled a lot with me in my early days when I was a young struggling actor."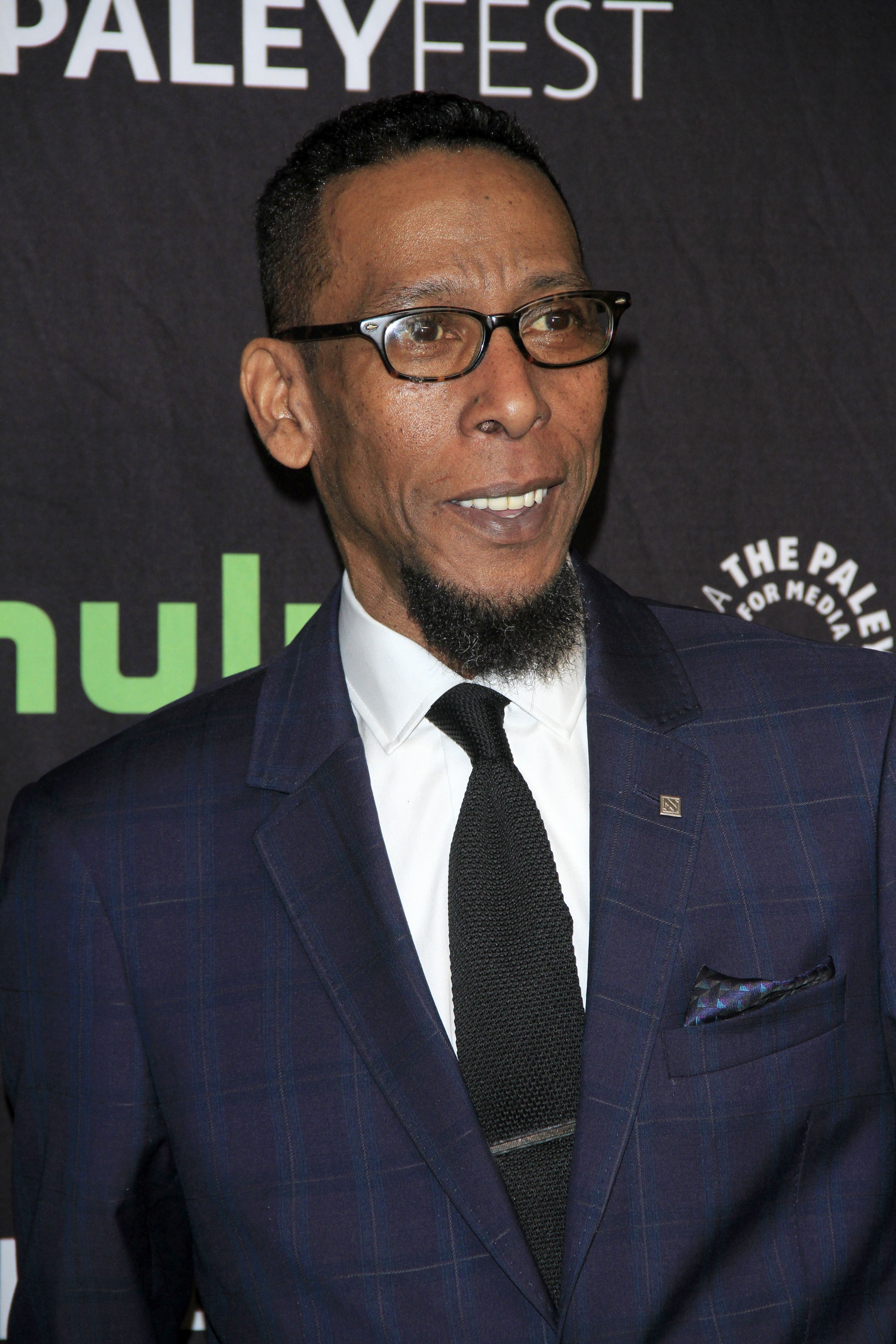 Ron Cephas Jones at the 34th Annual PaleyFest Los Angeles - "The is Us" at Dolby Theater on March 18, 2017 in Los Angeles, CA. | Source: Shutterstock
The sweet and well-planned proposal happened in front of a British castle and with the presence of their most-loved ones.
FATHER-DAUGHTER DUO
In 2018, Jasmine got to work alongside her father in the light comedy "Dog Days," where he played a widower named Walter.
Jasmine, on the other hand, had several musical performances in the film that displayed her beautiful and powerful voice.
Being able to see his daughter's work up-close brought pride and joy to the Broadway veteran's heart, knowing he was able to raise Jasmine well through co-parenting.
"It took sacrifices on both sides and therapy," Ron shared. "We were separate parents, but we were committed to being parents. We're proud of her success but, more than anything, she's happy, and she's healthy."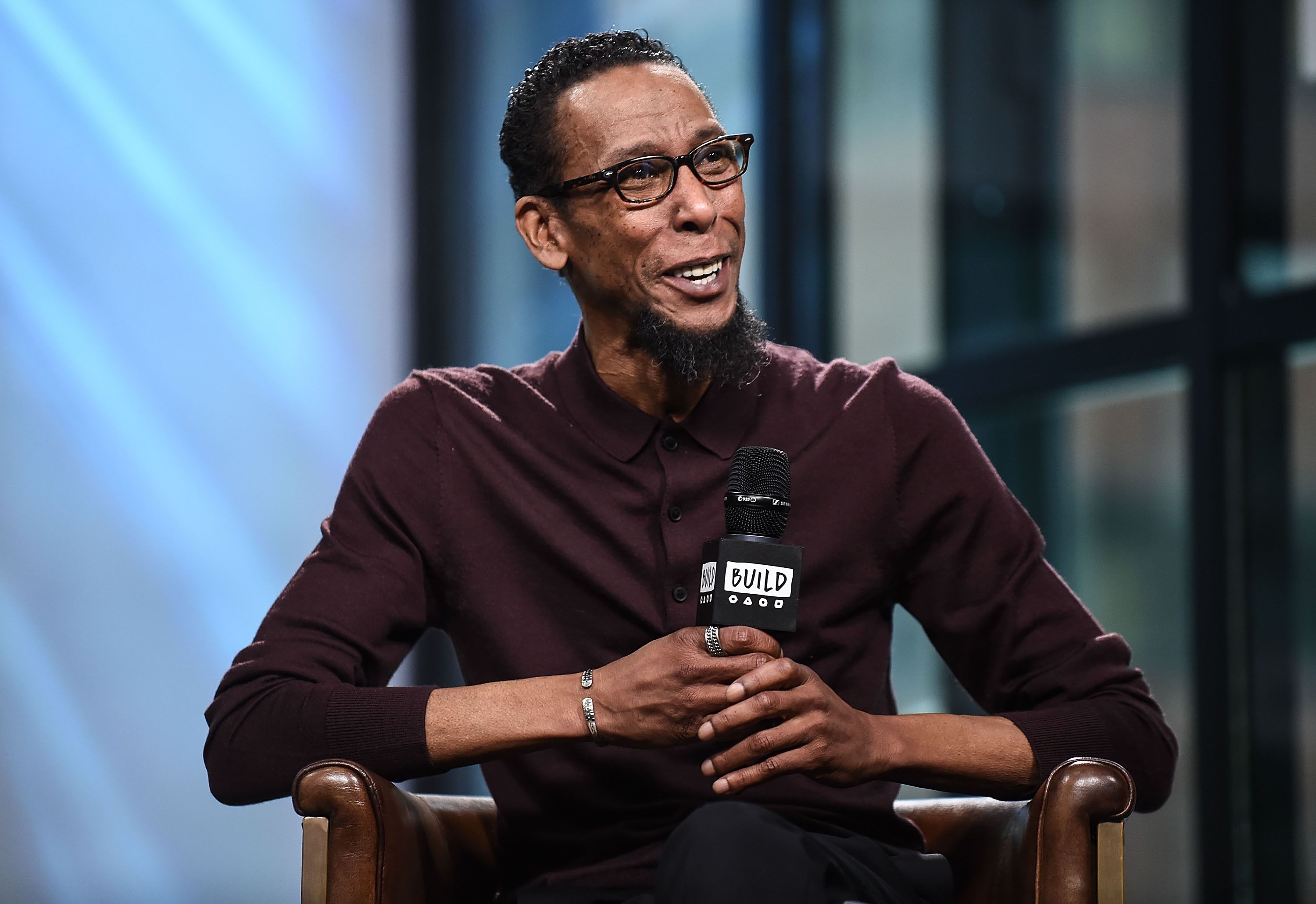 Ron Cephas Jones attends the Build Series to discuss the show 'This is Us' at Build Studio on May 16, 2017 in New York City. | Source: Getty Images
Ron recently starred in the series "This Is Us" and earned an Emmy nod for his character, William, after years of hard work in the industry.
When asked what he liked most about the show, the actor credited the fantastic script and storyline that had "something special."
"This Is Us" season 4 finale aired towards the end of March and had revelations about the Pearsons family, which shocked fans.
Among the things that struck fans during the finale was brother's Randall and Kevin's fall out after some time being on the rocks.
The show became a hit with its viewers making the NBC network want to extend the series; however, the show is set to end during its sixth season.
JASMINE'S ENGAGEMENT
"Hamilton" fans were perhaps among the happiest to hear that the co-stars Cephas and Ramos in the Broadway production were about to become husband and wife.
Although their characters, Peggy Schuyler/Maria Reynolds and John Laurens/Phillip Hamilton, were not lovers, fans knew of their real-life romance.
The couple first announced the news in January 2019, over Instagram and later. The sweet and well-planned proposal happened in front of a British castle and with the presence of their most-loved ones.
Jasmine shared the incredible moment on Instagram, where she disclosed that Arundel castle was her favorite place to visit as a child.
"It brought tears to my eyes because I don't get to see my family in England that I'm so close with that much because we are an ocean away, but they got to witness this amazing event," she wrote.
Ramos asked for Jasmine's mother's blessing for her hand in marriage the year before, to which she gave a condition -- propose in front of the star's grandmother in the UK.
Seeing as the couple has a lot in common, planning for their wedding became a breeze as they already knew and agreed on top priorities.
Fans of the pair remain excited for the future musically talented offspring the "Hamilton" stars will bring into this world.
Please fill in your e-mail so we can share with you our top stories!