'This Is Us' Fans Are Impressed in Their Reactions to the Season Finale
"This Is Us" season 4 finale aired on NBC last Tuesday, and as expected, viewers were treated to a glimpse into the future of the Pearsons, and some shocking revelations about their growing family.
Some new characters, storylines, and more details about the future of the Pearsons were revealed in the final episode of season 4 of "This Is Us,"  titled "Strangers: Part Two."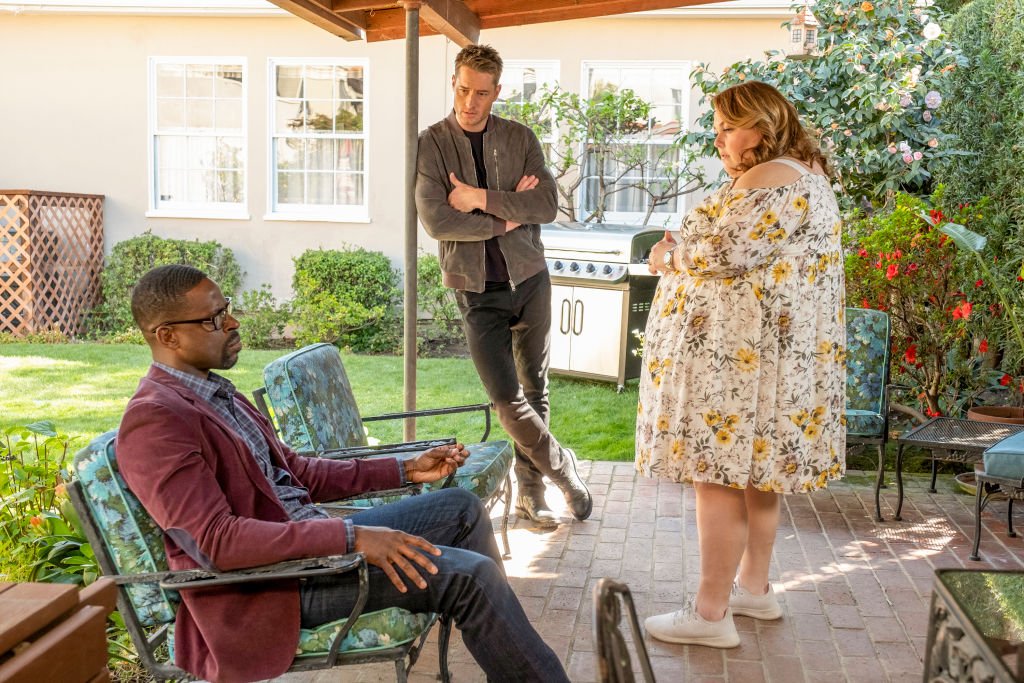 The biggest takeaway for many fans about this season finale was the fallout between Randall, played by Sterling K. Brown, and Kevin, played by Justin Hartley.
Although the brothers' relationship has been rocky for a while, fans believe they crossed the point of no return this time around.
Some fans were left wondering why Toby and Kate weren't present for their first grandchild birth.
The writing and acting on this show are second to none. An absolutely epic finale. I'm floored. #ThisIsUs pic.twitter.com/us1LavIs5z

— Matt Dowell (@TheMattDowell) March 25, 2020
REBECCA'S CHOICE
As the Pearsons reunited in Los Angeles to celebrate the first birthday of Jack, Kate, and Toby's son, Rebecca, played by Mandy Moore, announces to her three children that she's going to St. Louis to enroll in a clinical trial.
In earlier episodes of the season, it was revealed that Rebecca has a degenerative illness. However, her kids had different opinions about how to deal with the diagnosis.
While Randall wanted his mother to enroll in the clinical trial, Kevin wanted to grant her wish of not seeking any type of treatment.
Still, going behind his siblings' back, Randall manages to convince Rebecca to give the trial a shot explaining that it is "an investment in [Rebecca's] future."
When Kevin questions his mother about her abrupt change of mind, she says those same words to him, and that's when Kevin confronts Randall, starting a verbal confrontation that soon escalates.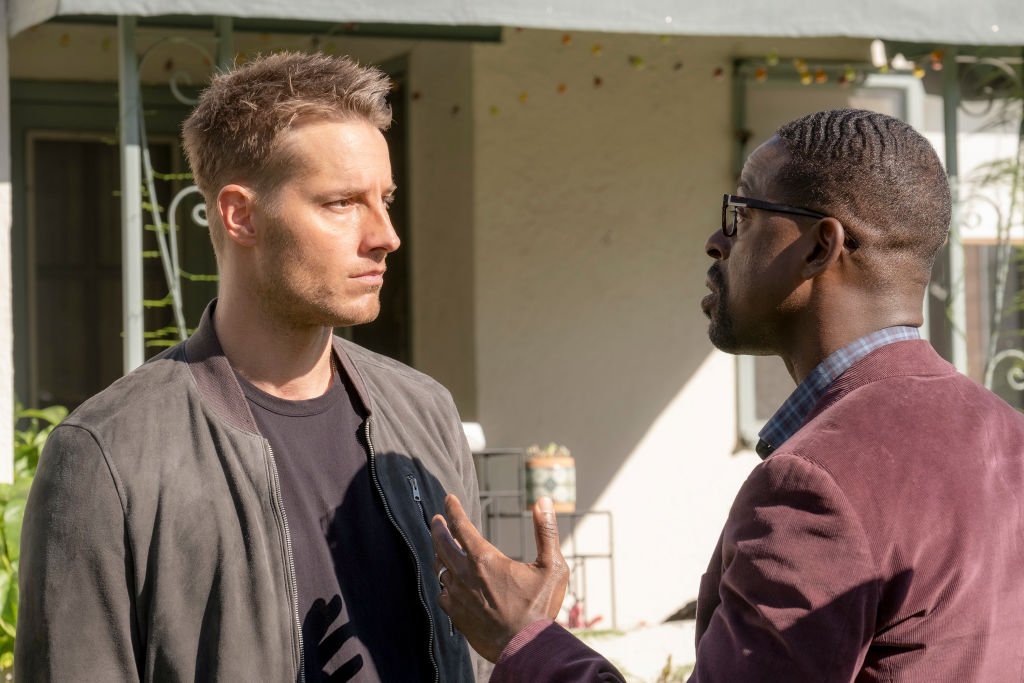 KEVIN & RANDALL'S FACE-OFF
Things go out of hand for the brothers when Kevin accused Randall of not doing enough to save their father, Jack, from the fire. Randall fires back, saying that at least he was there.
Randall then proceeds to tell Kevin that their father died being ashamed of him (Kevin) and that he can try to emulate both of them (Randall and Jack), but he never will because he can't commit to anything.
"You know, I used to think the worst thing that happened to me was the day that Dad died," Kevin replied, and gave the final touch saying:
"It's the day they brought you home. Hand to God Randall, the worst thing that ever happened to me was the day they brought you home."
Suffice to say, while the brothers had thrown jabs at each other in the past, fans are worried about the impact these words would have on their relationship.
Those words can never be taken back. I hated that scene, it was like they were kids again 😡

— Lilah 🐅💜💛🐅 (@3_elle_tiger) March 25, 2020
Words do so much more harm than actual physical fighting. It goes right to the human psyche. What a gut wrenching episode on so many levels!!! Love that Baby Jack gets a sibling!!

— Gail DeLuca (@browneyedgail1) March 25, 2020
However, in a flashforward at the end of the episode, we see the two brothers standing together at their mother's bedside. So, although it might take a while for them to move on, the future doesn't look so grim for them.
TOBY & KATE'S FUTURE
As part of baby Jack's 1st birthday celebration, Kate, played by Chrissy Metz, and Toby drive to the NICU where their son spent his first days of life after being born premature and put their picture on the Wall of fame.
Toby then tells Kate that he wants Jack to have a sibling. However, since Kate can't go through another pregnancy, Toby suggests they adopt.
Flash forward to the future, and we meet Hailey, Jack's adopted sister, who runs an art gallery and who is seen rushing to the hospital to meet grown Jack's daughter with his wife, Lucy. A baby girl named Hope.
Some fans were left wondering why Toby and Kate weren't present for their first grandchild birth, stating they wouldn't miss such a special moment.
Why are Toby and Kate not present for the birth of their grandchild?

— NM (@Marcaurelle25) March 26, 2020
KEVIN'S LIFE-CHANGING MOMENT
Right before his face-off with Randall, Kevin had to deal with Madison dropping a big bomb on him: she's pregnant after their one-night stand.
Although Kevin seemed unsure about how to react, after his blown-out with Randall, he tells Madison he's tired of "chasing ghosts" and promises he's all in for whatever she needs.
Kevin believes he will be a good father and says his child will be the love of his life. "Children," Madison corrects him, as she reveals she's expecting twins.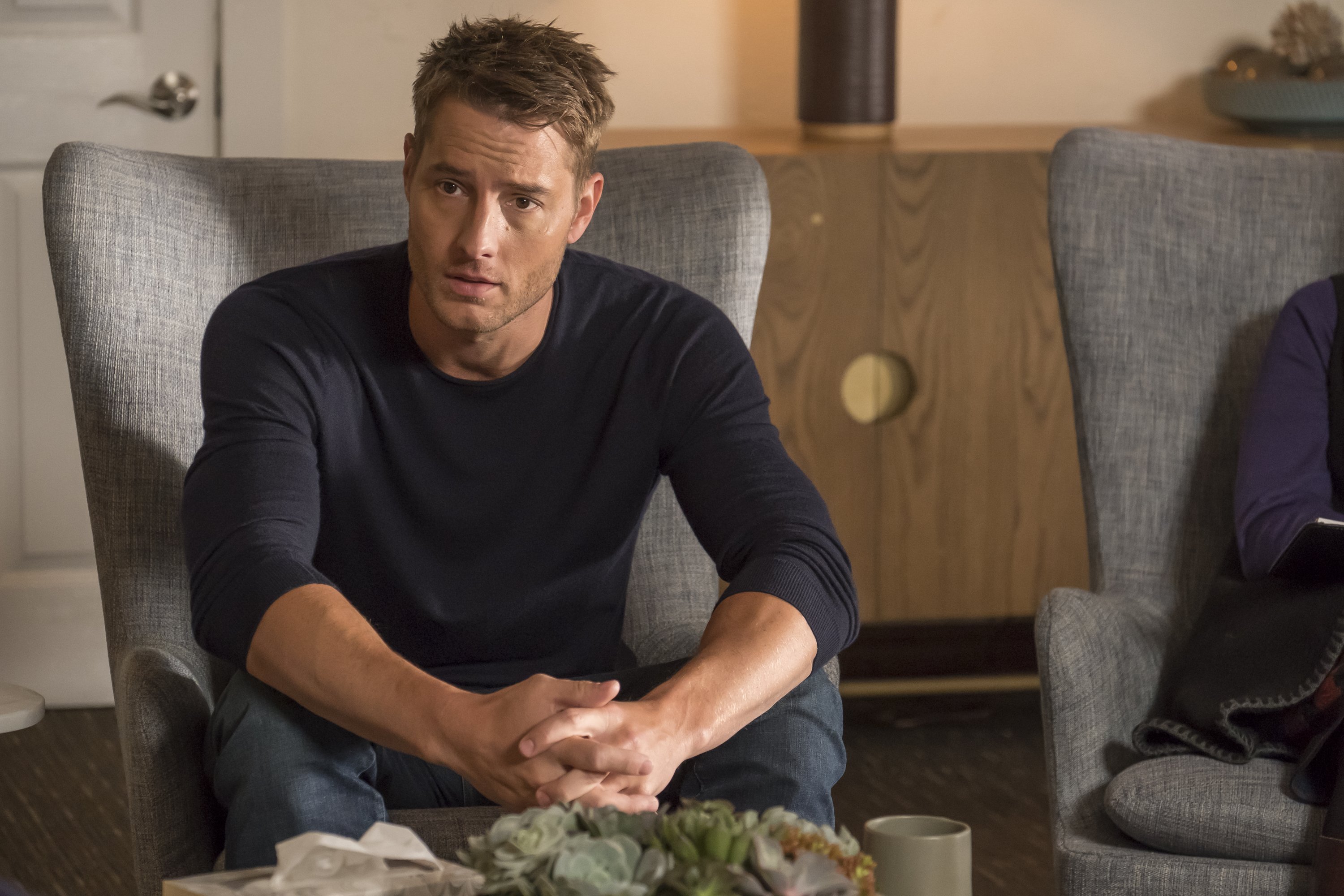 Back to the future in the timeline of Rebecca's deathbed, we see the twins, boy, and girl, hugging their dad as they watch over their grandmother with uncle Randall present too.
Kevin is wearing a wedding ring, which has caused speculations about the future of his love life. Some people believe he will co-parent with Madison but marry another of the ladies in his life.
FROM THE CREATOR
"There are many more chapters in Kevin's romantic story," the series creator Dan Fogelman said of Kevin's future wife. "Kevin has a journey ahead of him."
Although NBC wanted to extend the series, Fogelman is set on bringing the series to an end in its sixth season. "That's when the Pearson story will basically come to a close," he said.
Talking about the upcoming season, Fogelman said he's very excited about the "uplift" and "rebirth" that comes with it, "especially with where the world is right now."