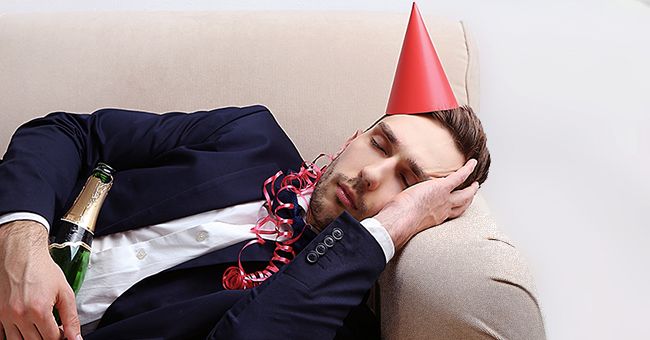 shutterstock.com
Daily Joke: Man Wakes up with a Hangover after a Party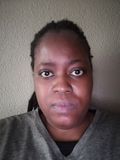 Office parties tend to be quite rowdy as workers let loose and enjoy a different setting from work. Jack had one of those experiences and it's a story he'll remember forever!
After attending the company's party, Jack woke up the next day at his home with a massive hangover. He isn't one for drinking a lot but the drinks he had the previous night didn't really taste like alcohol to him.
Sadly, he didn't remember coming home the night before but the first thought to pop in his head was "Did I do something wrong at the party?" Jack forcefully opened his eyes and noticed a couple of aspirins and water on the side table.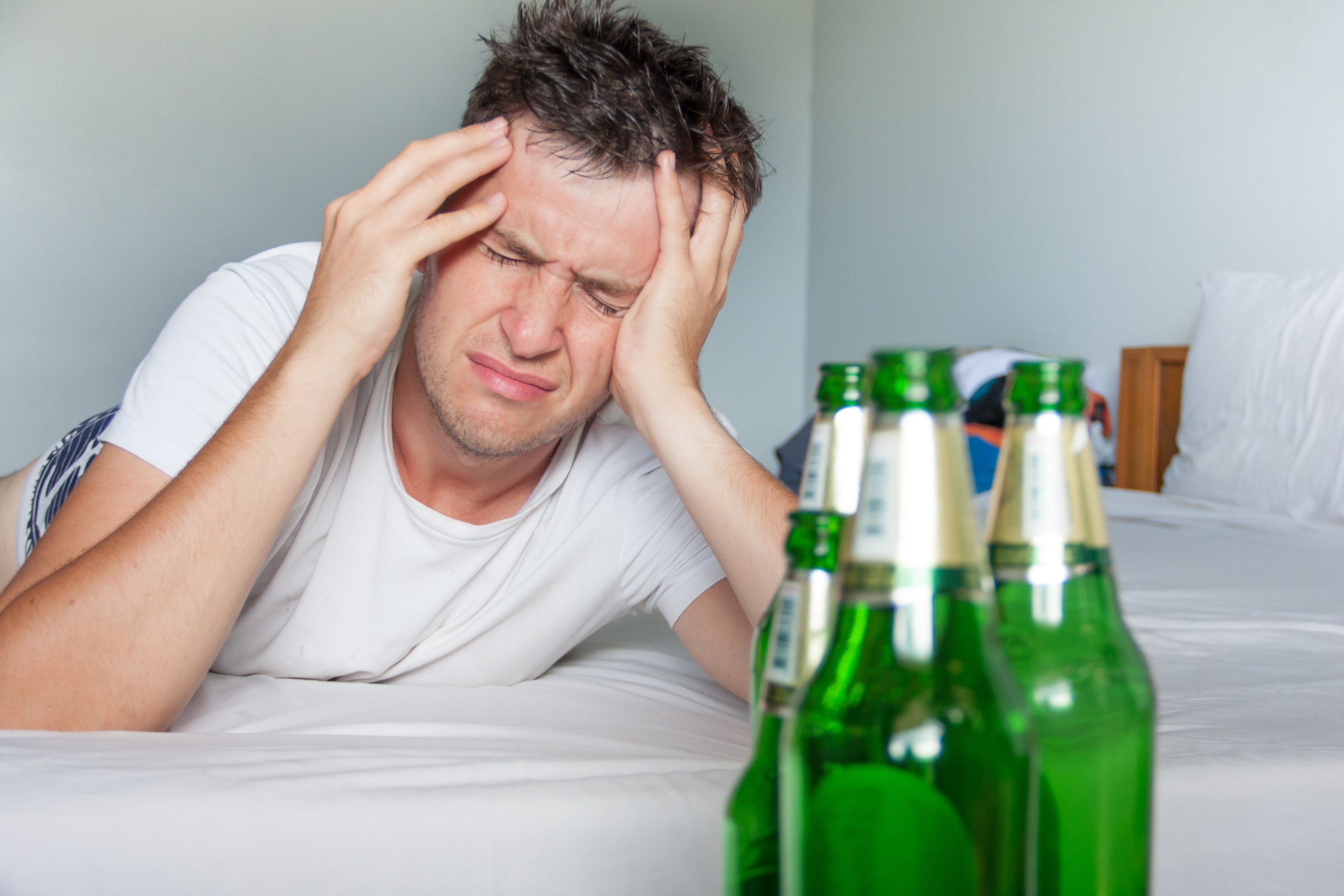 Man suffering from a hangover while holding his aching head | Photo: Shutterstock/Michael Traitov
WAKING UP WITH A BLACK EYE
Next to those items sits a single red rose. Confused, Jack sat up and noticed that his closed were all clean, pressed tidily, and set in front of him.
Looking around the room he sees how everything is in perfect order and spotlessly clean. He takes the pills and swallows them, goes to the bathroom and notices a huge black eye in the mirror.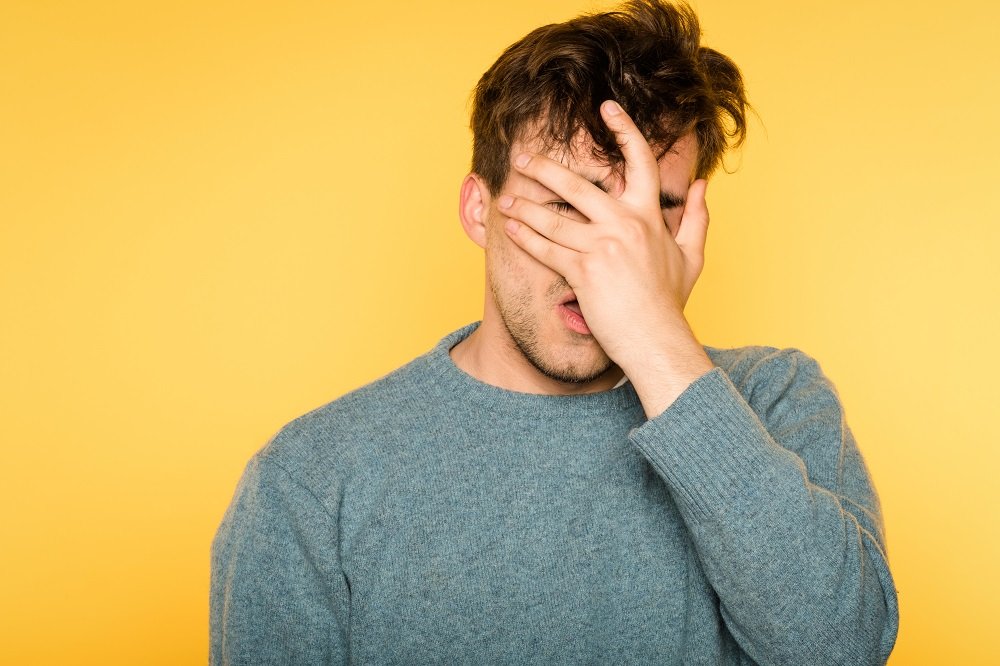 Man covering his face with one hand | Photo: Shutterstock/Golubovy
GETTING BREAKFAST AND A LOVELY NOTE
At the corner, a note hangs written in red and featuring some hearts and a kiss from his wife's lipstick. "Honey, breakfast is on the stove, I left early to get groceries to make your favorite dinner tonight. I love you, darling! Love, Jillian," the message reads.
Jack stumbles to the kitchen and to his surprise breakfast is ready. Jillian also left him steaming hot coffee and the morning's newspaper.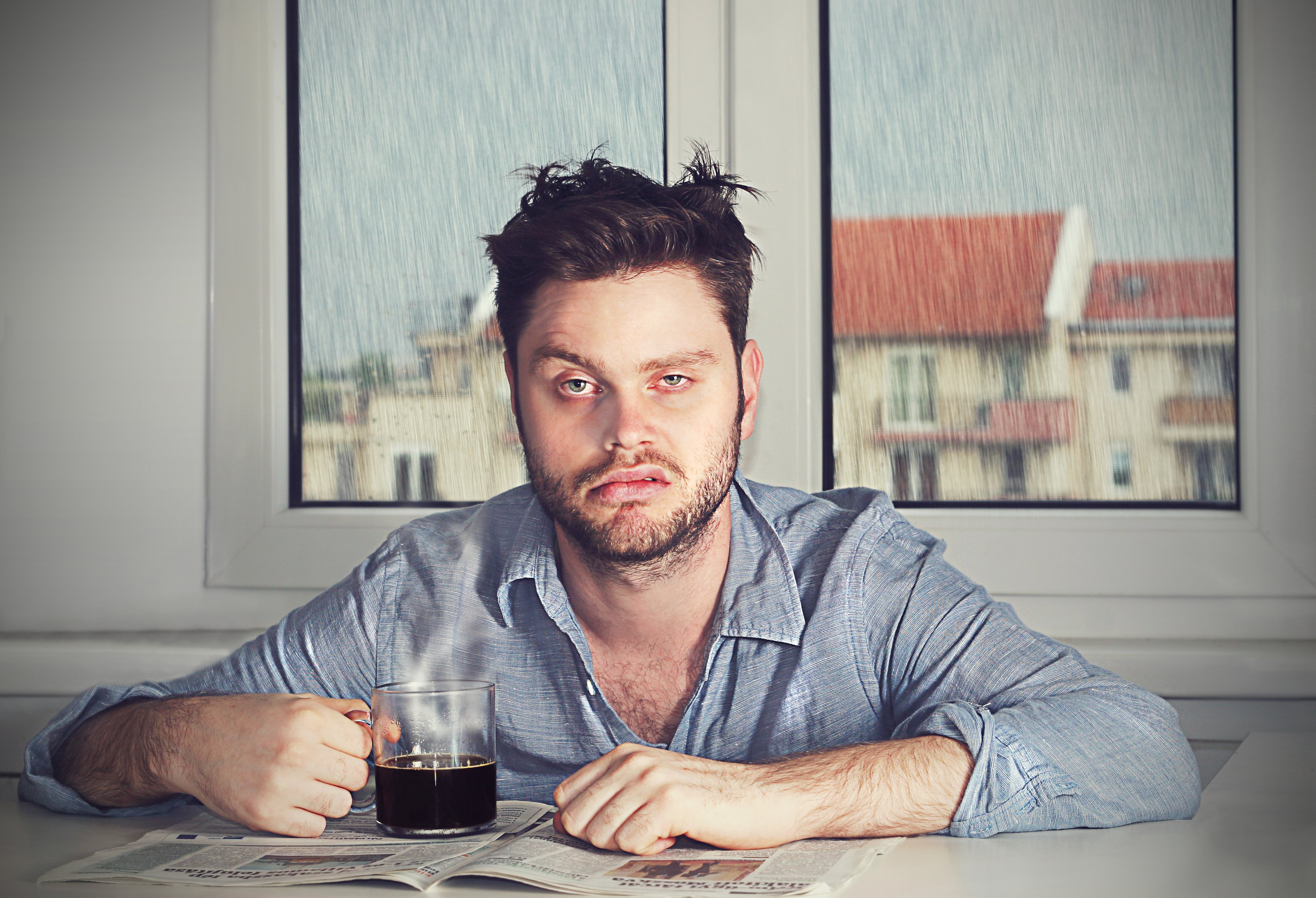 Man looking disheveled while drinking coffee | Photo: Shutterstock/Akos Nagy
RECALLING LAST NIGHT'S EVENTS
Jack's son is sitting at the table already digging in. He asks the boy: "Son, what happened last night?"
The young boy responds: "Well, you came home after three in the morning, drunk and out of your mind." He continues: "You fell over the coffee table and broke it, and then you puked in the hallway."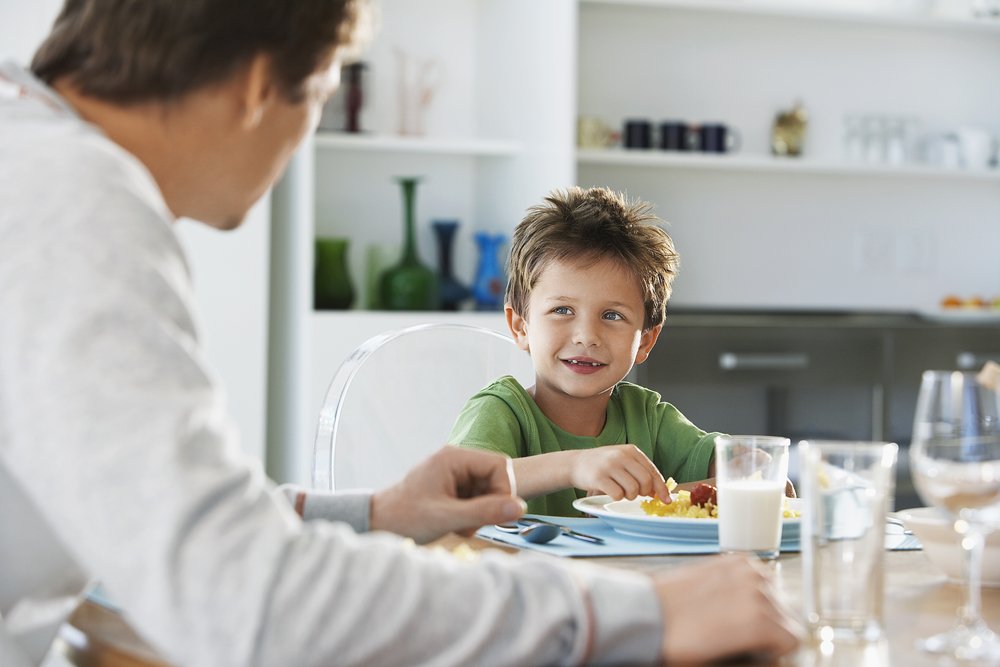 Father and son at the breakfast table | Photo: Shutterstock/sirtravelalot
HOW HE GOT THE BLACK EYE
The boy also reveals: "You got that black eye when you ran into the door." Confused, Jack asked him why everything was in order, with breakfast ready, and a rose in his room.
His son answered: "Oh that! Well, Mum dragged you to the bedroom, and when she tried to take your pants off, you screamed: 'Leave me alone, I'm married!'"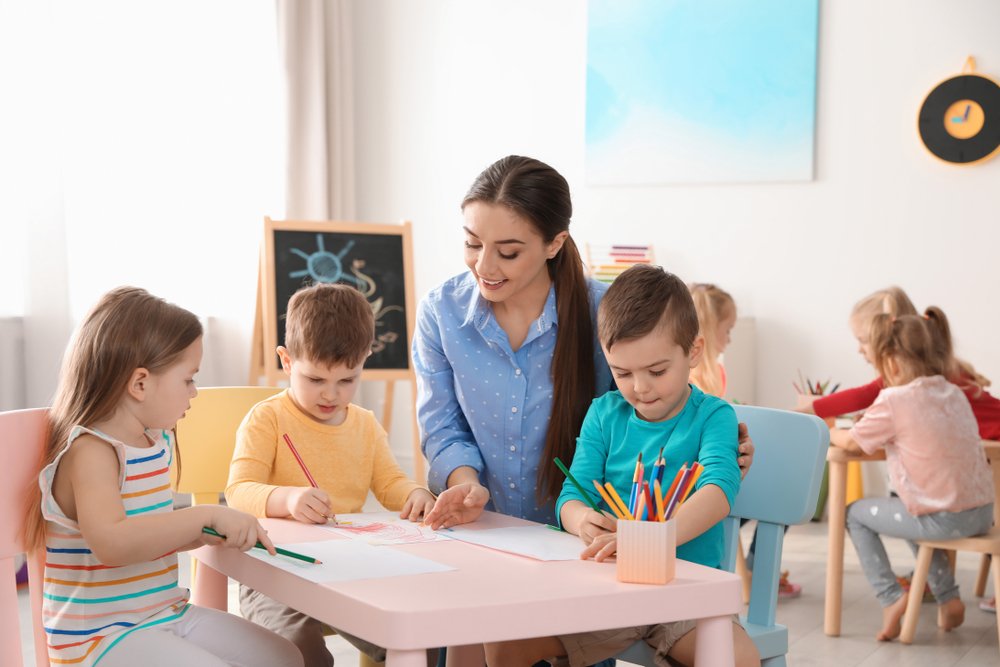 Kindergarten teacher with students | Photo: Shutterstock/New Africa
USE BIG PEOPLE WORDS
Down the road, a group of kindergarteners was getting used to the first grade. However, their teacher insisted that they don't use baby talk saying: "You need to use 'big people' words."
Speaking to little Chris, she asked him what he'd gotten up to over the weekend. The little boy responded: "I went to visit my Nana."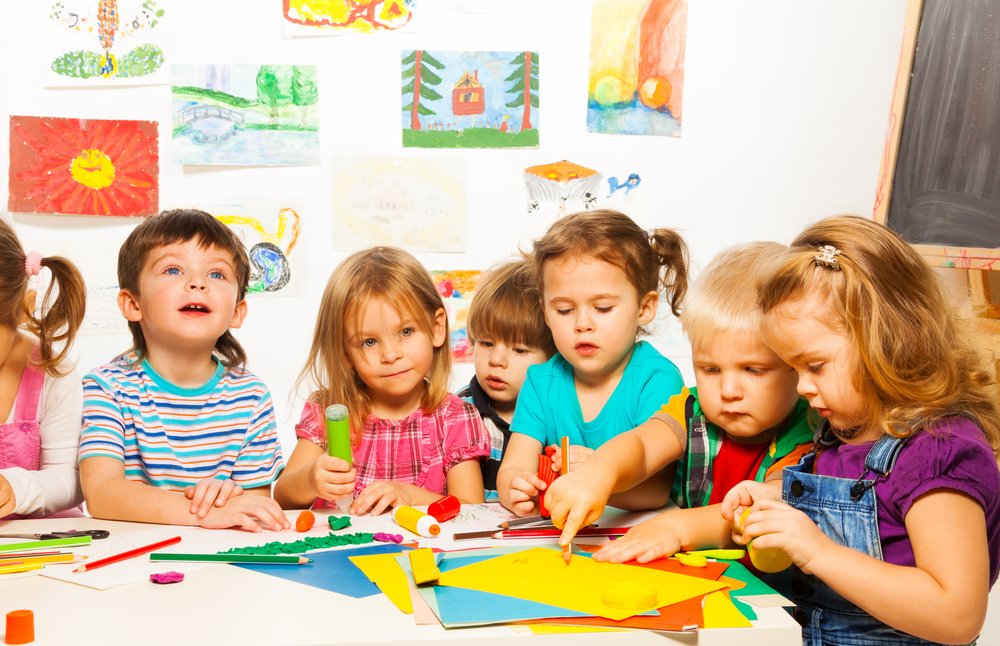 Group of kindergarten children in class | Photo: Shutterstock/Sergey Novikov
TAKING A CHOO-CHOO RIDE
The teacher quickly corrected him saying he visited his "Grandmother" and asked him to use big people words. She then asked Mitchell what he'd done and he answered: "I took a ride on a choo-choo."
The teacher corrected him: "No, you took a ride on a train" before asking Bobby what he'd gotten up to. He revealed that he'd read a book.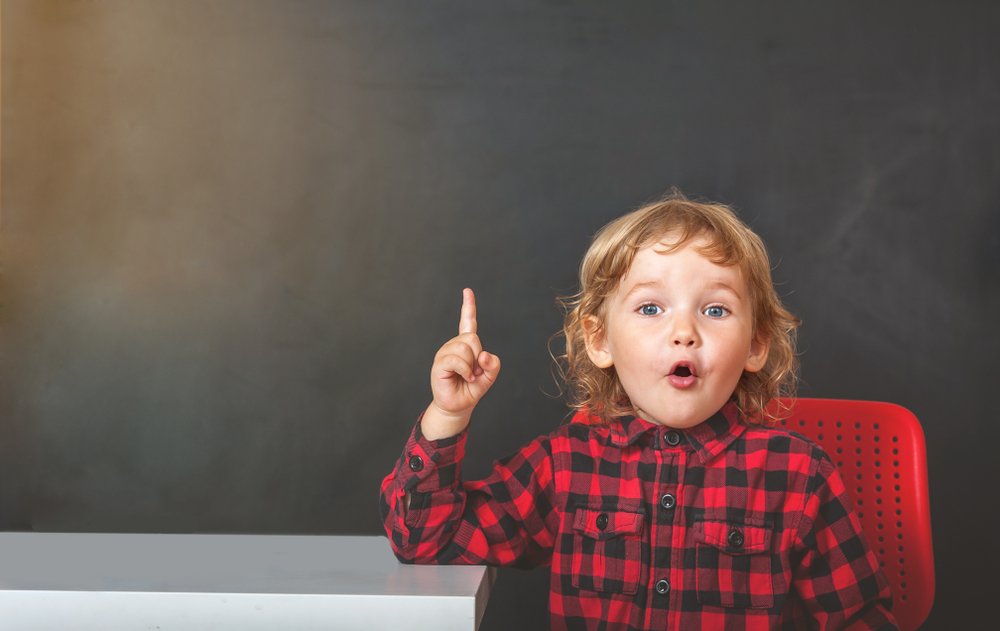 Kindergartner answering a question | Photo: Shutterstock/Sharomka
READING A BOOK
Proud of his answer, the teacher queried further, "What book did you read?" Bobby thought about the answer before puffing out his little chest and proudly responding: "Winnie the [expletive]!"
What did you think of these jokes?
Please fill in your e-mail so we can share with you our top stories!