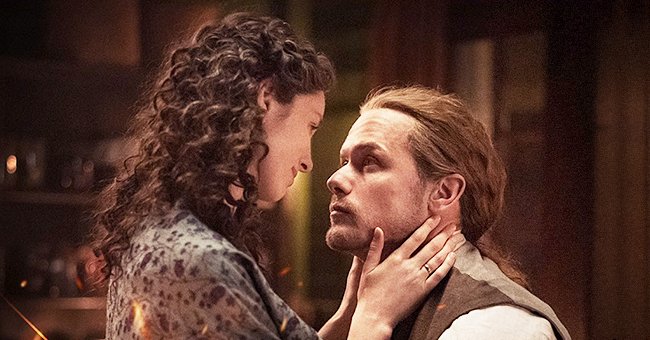 facebook.com/OutlanderTVSeries.starz
Fans React after 'Outlander' Season 5 Finale Leaves Them Shook

"Outlander" fans took to Twitter to get rid of some of the angst, excitement, and sadness following the show's season finale. They also had a few questions.
Earlier this week, the season five finale of "Outlander" closed out with a bang as Young Ian learns that Roger, Brianna, and Claire can travel through time.
Fans were left wondering if Brianna and Roger would use their abilities to ever return to the 1970s. Their first attempt in episode 511 failed. Reaction posts are found below.
AN UNEXPECTED FINALE
Meanwhile, Claire and Jamie are safe amid the foreseeing of a fire at Fraser's Ridge, which Brianna found out about in a newspaper clipping. Claire, however, is traumatized after being abducted and abused.
Lionel, the leader of the men who took Claire, is the only one Jamie left alive following the incident. Marsali steps up and uses a syringe filled with a poisonous herb called water hemlock to kill him.
MARSALI PRAISED FOR ACTIONS
As a result, Marsali also experiences trauma. However, she knew she had to go through with it because she could never allow Lionel to hurt anyone else in her home.
"Marsali's got this. DO IT GIRL!!!!!! DO IT!" wrote one eager fan, amid a slew of several others praising the character played by actress Lauren Lyle.
Another Twitter user and her sister were so scarred by the horrific ending; she explained that all the pair could do was to remain "sitting in silence" instead of engaging in their usual chatter at the end of an episode.
LORD JOHN GREY DEPARTS FROM SHOW
Elsewhere, David Berry, who played Lord John Grey on the show, confirmed last week that he wouldn't be returning for the next season via a goodbye post on Instagram last week.
"Don't like goodbye, tears or sighs," wrote the actor alongside a shot from one of the scenes he appears in. Harpers Bazaar notes that fans may still see the character of Lord John Grey if there's a spinoff.
"Outlander" author Diana Gabaldon also wrote a book series that centers around Lord John. And Starz CEO Jeffrey Hirsch has already entertained the possibility of expanding the "Outlander" universe on the network.
GABALDON SHARES FAVORITE SCENE
As for Gabaldon, she's been enjoying how her words have come to life on the series. Last week, she revealed the iconic scene which she's watched at least a dozen times.
It's the one where "Jamie gives Brianna William's picture, and she says, 'Who's this?' And he says, very bluntly, 'It's your brother.' It's a deeply, deeply emotional, but very low-key conversation that is so moving."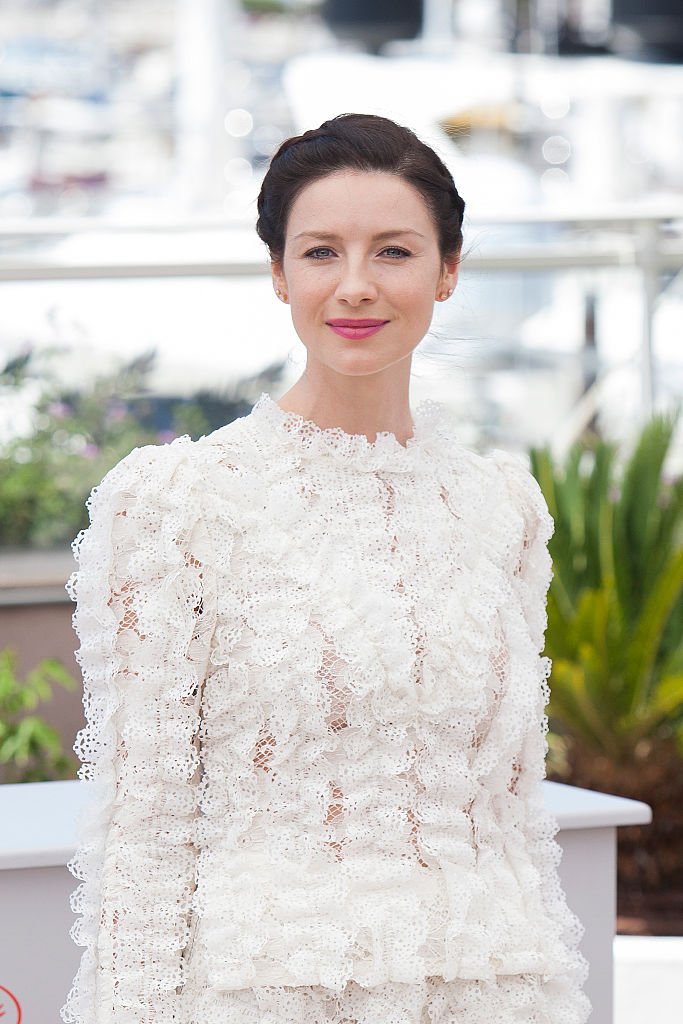 Caitriona Balfe attends a photocall for "Money Monster" in Cannes, France on May 12, 2016 | Photo: Getty Images
THE DROUGHTLANDER BEGINS
Unfortunately, Gabaldon and other "Outlander" fans will have to wait a bit longer than usual for season six to come out. Due to the coronavirus pandemic, filming has been delayed.
We know that the next season will be adapted from the book, "A Breath of Snow and Ashes" and some storylines from "An Echo in the Bone" will be used. In the meantime, fans will have to endure the "droughtlander."
Please fill in your e-mail so we can share with you our top stories!